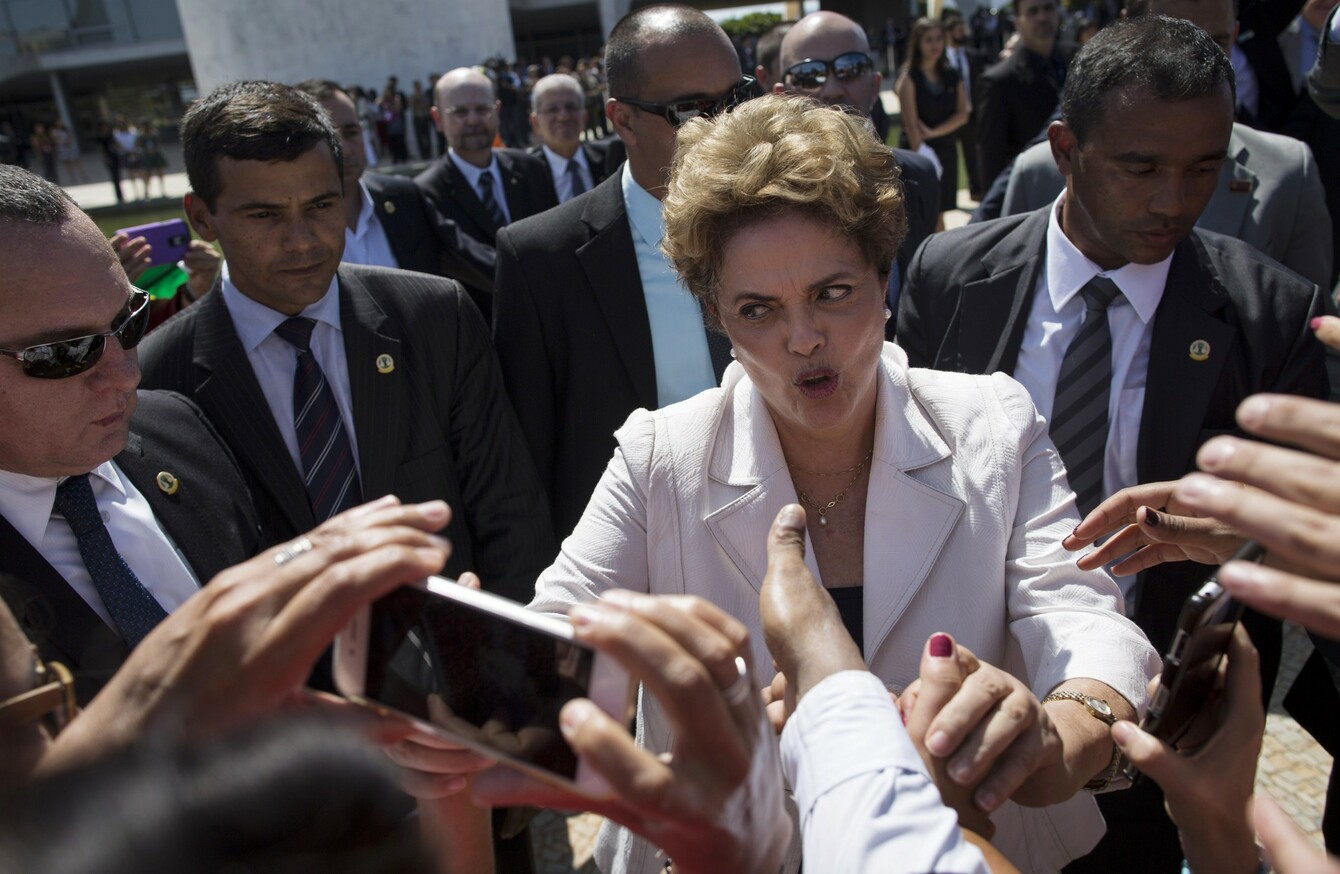 Dilma Rousseff
Image: Associated Press
Dilma Rousseff
Image: Associated Press
BRAZIL'S SENATE VOTED this week to open an impeachment trial against suspended president Dilma Rousseff, making her almost certain to be sacked for good.
The scandal is expected to end 13 years of leftist rule in Latin America's biggest economy, rocked by economic and political instability as it hosts the Olympic Games.
Here's how things got to this point:
2014 re-election
On 26 October 2014, Rousseff was narrowly re-elected Brazil's president, continuing the leftist policies of her more popular predecessor and mentor, Luiz Inacio Lula da Silva.
She is later accused of fiddling government accounts at the time to mask fiscal problems. Rousseff denies the allegation, saying previous administrations did the same.
2015 recession
In June 2015, Brazil tipped into its worst recession in at least a quarter of a century. The economy shrank 3.8%, and is projected to contract this year by a similar amount.
Rousseff's popularity tumbled. On 2 December 2015, Congress launched the impeachment process. A week later, the Supreme Court halted the push over procedural irregularities.
2016: The ire of March
On 4 March, Lula was briefly detained by prosecutors probing a corruption scandal involving state oil company Petrobras. Rousseff was chairwoman of Petrobras from 2003 to 2010, but has not so far been directly implicated in the scandal.
Lawmakers later relaunched impeachment proceedings after the procedural obstacles were resolved. Rousseff's main coalition partner, the centrist PMDB, quit the government, triggering an exodus by four other parties.
Impeachment vote
On 17 April, Brazilian lawmakers voted to authorise impeachment proceedings against Rousseff. On May 12, the Senate voted to suspend her from office to face an impeachment trial.
Her vice president and rival Michel Temer names a pro-business government. Several members later resign after being named in the Petrobras affair.
Trial approved
On 9 August, as Brazil hosts the Olympic Games, the Senate votes to formally open an impeachment trial. It is set to open around 25 August with a judgment vote five days later.
If two-thirds of the senators vote against her, she will be out. Various analysts say that is a certainty.