BREAKFAST IS THE most important meal of the day, keeping us healthy and sharp. But breakfast foods vary wildly from place to place.
In European countries like Spain, France, and Italy, the first meal of the day is a quick piece of bread or pastry and strong coffee. Meanwhile in Korea, breakfast is a sweeping event that crowds the table just as much as dinner.
CHINA: Traditional breakfasts vary by region, but the combination of fried dough sticks (or "you tiao") and warm soy milk is beloved by millions. Dim sum and hot soups like congee are also popular.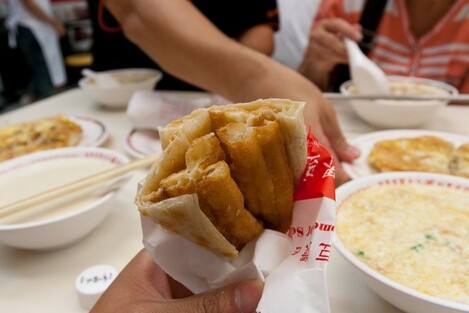 Source: Flickr/Lian Cheng
BRAZIL: Strong coffee and milk is enjoyed with a plate of ham, cheese, and bread. Feijoada, a thick soup made with black beans and different meats, is also served in the morning.
Source: Flickr/toomuchkatherine
COLOMBIA: Breakfast in Colombia revolves around the arepa, a dense, slightly sweet corn cake that's served simply with butter or topped with eggs, meat, or jam.
Source: Flickr/Gabriel Garcia Marengo
CUBA: The typical breakfast tostada (grilled, buttered bread) is served alongside or dunked into cafe con leche.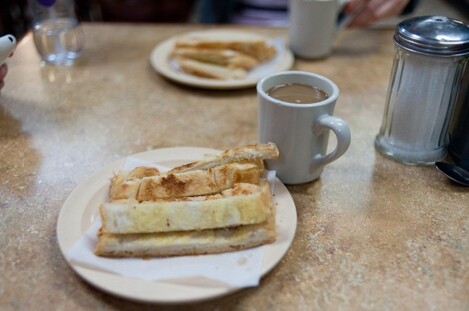 Source: Flickr/Jorge Gonzalez
FRANCE: A traditional breakfast is coffee and either baguette or croissant. Like Cubans, the French often dip their buttered bread into coffee.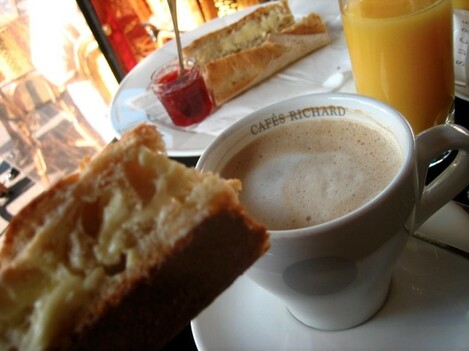 Source: Flickr/Jeremy Keith
GERMANY: Germans dig into an assortment of fresh breads, cold meats, local cheeses, butter, and jam.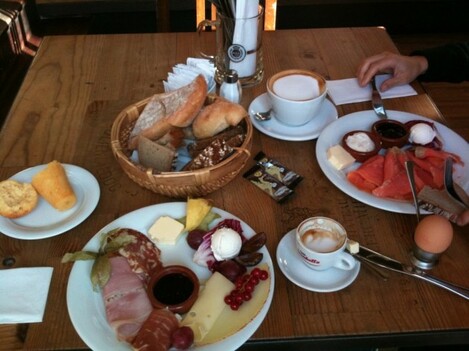 Source: Flickr/Philby
INDIA: Breakfasts in India vary by region, but often you'll find a tray like this one, crowded with chutneys, dips, and breads like dosa, roti, or idli.
Source: Flickr/Steven Levin
MEXICO: The first meal of the day is hearty, with dishes like chilaquiles (below) and huevos rancheros being popular choices. Sweet rolls and coffee are lighter options.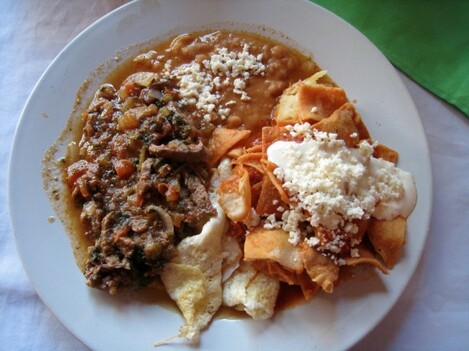 Source: Flickr/Jeff Kramer
JAPAN: Traditional breakfasts include miso soup, steamed white rice, pickled vegetables, and proteins like fish and Japanese omelet (or "tamagoyaki").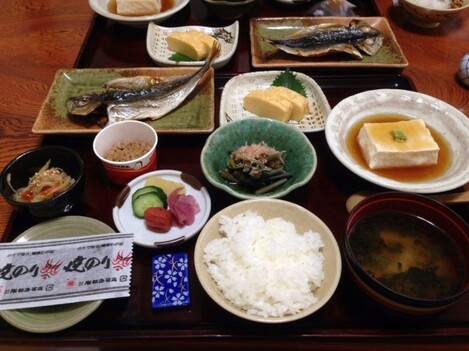 Source: Flickr/Bryan
RUSSIA: Griddle cakes are huge in Russia. There's cheese-stuffed syrniki, crepe-like blini made with kefir, and fluffy oladi, which are about the size of a biscuit.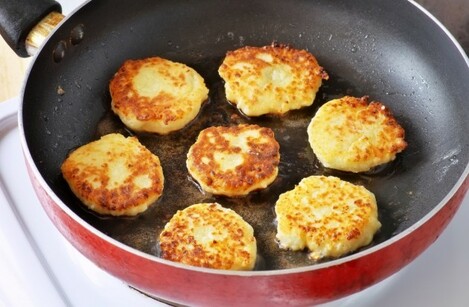 Source: Shutterstock
KOREA: A Korean breakfast looks strikingly similar to a Korean dinner. There's rice, soup, the ever-present kimchi, some type of fish or beef, and other leftovers from the previous night's dinner.
Source: Flickr/Lisa Risager
UNITED STATES: Breakfast foods vary widely from place to place, but eggs, potatoes, and bacon or sausage is the common trinity.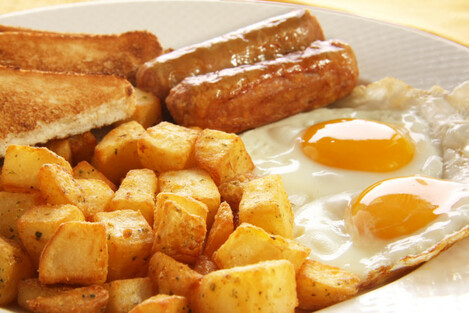 Source: Shutterstock/Hannamariah