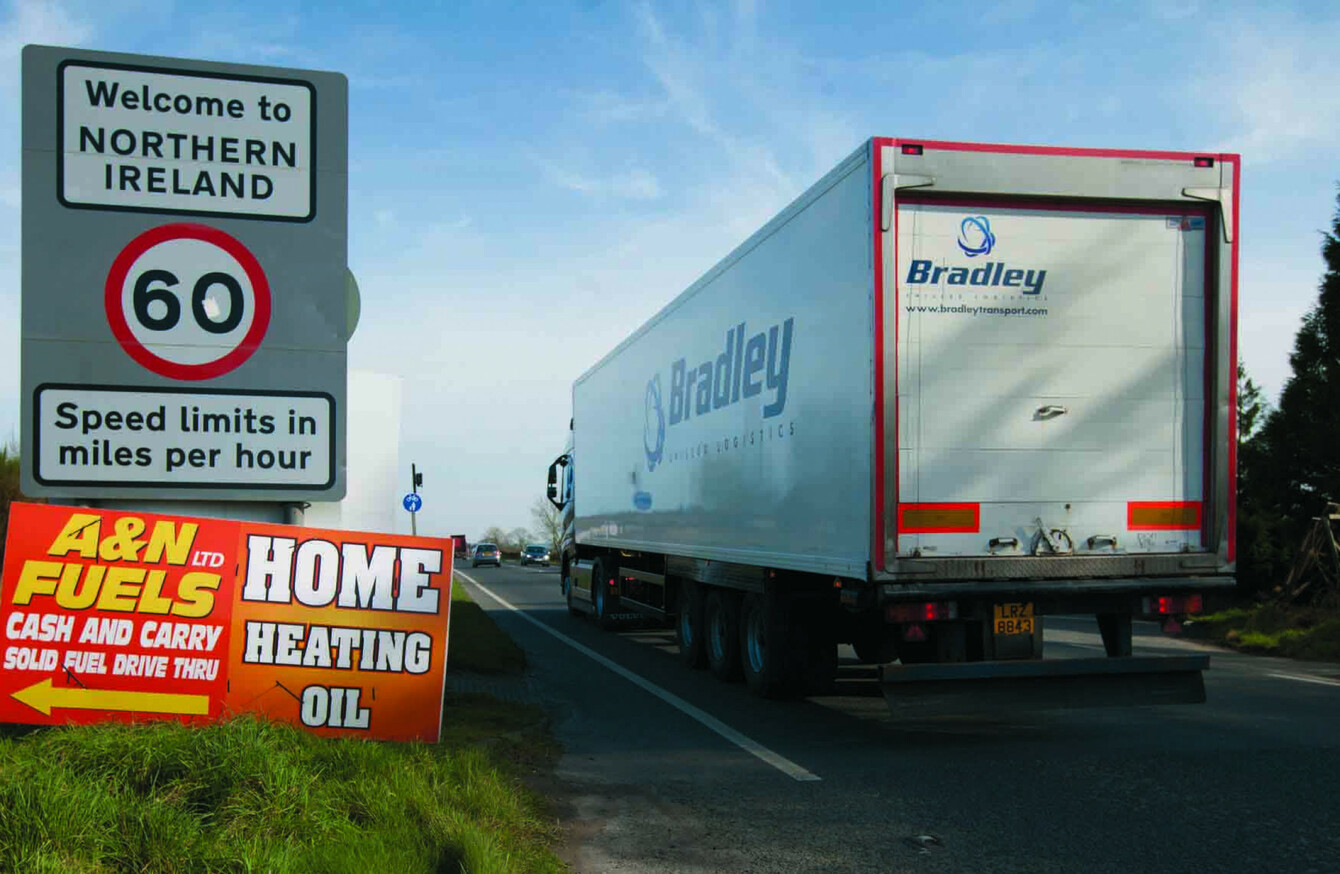 File photo.
Image: RollingNews.ie
File photo.
Image: RollingNews.ie
THE POLITICAL WRANGLING and back and forth over the fate of the border between Ireland and Northern Ireland after Brexit is heating up, with the issue one of crucial importance to negotiations progressing.
The Irish government wants guarantees from the UK government around the border. That there will be no so-called "hard border" with regulatory checks on goods and people passing between the two countries.
This is a sticking point for Ireland, with political parties here more or less united on the issue. The other EU state members are backing Ireland on this.
The UK – for its part – wants to leave the EU customs union and the single market, but also doesn't want a hard border. However, so far these positions have been irreconcilable.
The UK wants to progress negotiations to crucial issues of trade deals after Brexit, arguing that the border issues will be ironed out as these negotiations progress.
It is seeking to offer more vaguely-worded commitments and guarantees to Ireland around the issues, so that it will be able to move onto trade following a crucial EU summit on 15 December.
However, the Irish government is looking for firmer commitments. Essentially, it wants no divergence to the free movement and cross-border cooperation specifically for Northern Ireland.
The UK government will find this difficult to sell to the DUP, on whom it relies to stay in power.
An Taoiseach Leo Varadkar is set to meet with European Council President Donald Tusk tomorrow, but it is not thought the issue will be resolved by then.
Ireland's EU commissioner Phil Hogan said yesterday that the UK was "very close" to an agreement on its Brexit bill. While The Guardian reported that a solution to the border issue was near.
Speaking yesterday on BBC's Newsnight, Ireland's Agriculture Minister Michael Creed said Ireland had put forward what it wanted, and now it was time for the UK to come up with a reasonable offer.
"What's clearly incumbent on Theresa May and her government and her negotiating team is to articulate an alternative which doesn't give rise to a hard border because everybody is agreed that we do not want a hard border," he said.
Not just for trade reasons but because of the long lessons of history that we have learnt to our great cost. Not just financially but indeed a higher cost over many, many years.
Other key issues preventing the progression of negotiations is the fate of EU citizens in the UK and the final financial settlement that the UK will have to pay.