THE UK HAS spoken and the country is leaving the European Union. So what happens now?
10am:
Top EU officials met in Brussels at 8.30am today and they are expected to make a statement to the press this morning.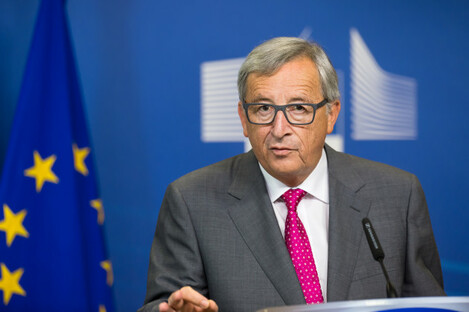 European Commission President Jean-Claude Juncker Source: Shutterstock/Drop of Light
EU President Donald Tusk, European Commission chief Jean-Claude Juncker, European Parliament head Martin Schulz and Dutch Prime Minister Mark Rutte – whose country holds the six-month EU presidency – all met this morning to discuss the outcome of the referendum.
The Irish cabinet also met at 10am to reflect on how the result will affect Ireland.
After 11am:
Taoiseach Enda Kenny will make a public statement on the Brexit result after the cabinet meeting.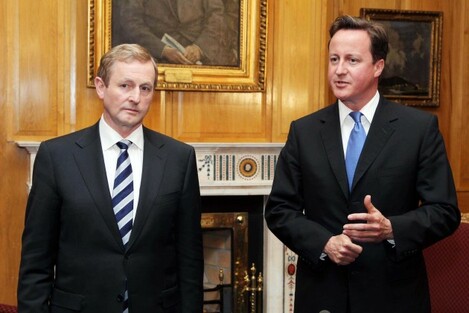 File pic of Enda Kenny and David Cameron Source: Eamonn Farrell
Later today:
With the stability of the global economy at risk, the European Central Bank is widely expected to make a statement to reassure markets.
Markets have reacted overwhelmingly negatively to the uncertainty being faced as Britain heads out of the union.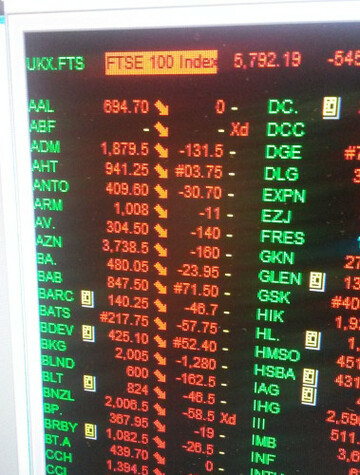 Source: PA Wire/Press Association Images
The pound has dipped to its lowest point since 1985.
Predictions in London suggest that today could be the fifth-biggest drop in UK stock market history.
Tomorrow
Foreign ministers from the EU's six founding countries – France, Germany, Italy, Belgium, the Netherlands and Luxembourg – are expected to meet on Saturday in Berlin to discuss the fallout from the result, according to European sources.
All EU leaders want the UK to stay in the bloc and a Leave vote has been met with dismay across Europe.
This weekend or Monday 27 June:
A special sitting of the UK parliament is expected to take place to start planning a Brexit. This is likely to occur on Monday or over the weekend if MPs demand an emergency sitting.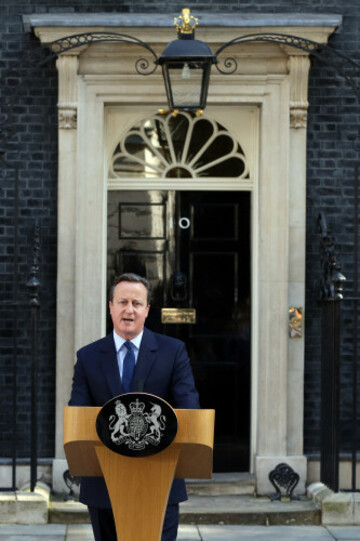 Source: Daniel Leal-Olivas
Prime Minister David Cameron has announced he will step down by October, when the Conservative conference takes place.
This is despite calls from pro-Leave conservatives Boris Johnson and Michael Gove, who urged Cameron to stay on in spite of the result. One of these men are now likely to be tipped as the party's next leader and therefore the country's next prime minister.
Monday 27 June:
Also on Monday, the European Commission's top officials, who are nominated by the EU's 28 member states, begin mapping out the long road to an official Brexit at an extraordinary meeting in Brussels.
MEPs have also called for an extraordinary session of the European Parliament to be held in Brussels on Monday in the case of a Brexit vote.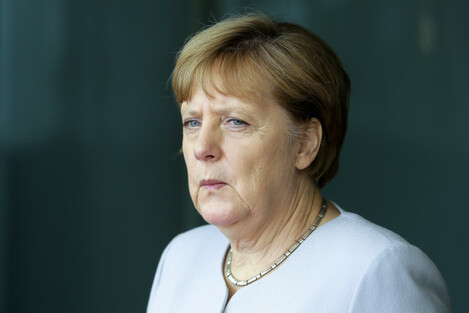 German Chancellor Angela Merkel Source: Markus Schreiber
France President Francoise Hollande is also expected to meet German Chancellor Angela Merkel to discuss "European initiatives".
The Merkel Hollande meet-up could be the occasion to announce plans for a long-rumoured Franco-German initiative on a better integrated defence and security strategy for Europe.
The leaders are seeking to use the plan to dispel doubts on the EU project unleashed by the British Leave campaign.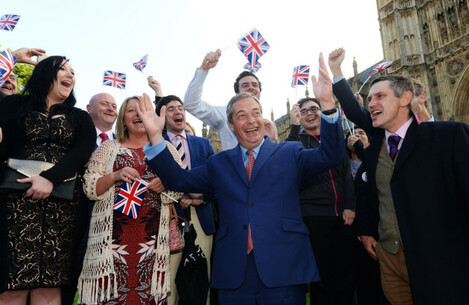 Tuesday, 28 June:
The 28 EU leaders – including Cameron – will meet for a two-day EU summit in Brussels to digest and debate the results
It was originally due to be held on 23 June, but it was postponed after the British referendum date was announced.
1 July
The Netherlands will hand over the EU's six-month rotating presidency to the relatively-inexperienced Slovakia, which must now lead the negotiations towards Brexit.
Britain had been due to take the helm at the end of 2017, but that won't be happening now.
The coming weeks and months…
Cameron may trigger Article 50 of the EU's Lisbon Treaty, officially notifying EU leaders of Britain's intention to leave.
Prior to the referendum, Chancellor of the Exchequer, George Osborne, indicated this could take place within two weeks.
But Leave campaigners Boris Johnson and Michael Gove have said there is no need to trigger Article 50 immediately. They have said this need only take place after extensive informal talks with other EU members.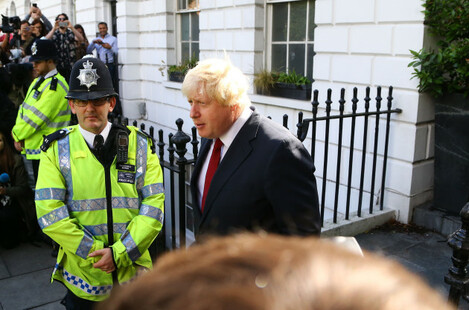 Leave campaigner Boris Johnson was heckled as he left his house this morning. Source: Gareth Fuller
EU civil servants are expected to delay their summer holidays to begin the painstaking legal work to bring about a Brexit.
…And years
Once Article 50 is triggered, Britain has a two-year window to complete negotiations over the terms of exit, although this period could be extended.
Quitting the EU is not an automatic process – it has to be negotiated with the remaining members.
And EU president Donald Tusk has warned that the whole process of negotiating trade and immigration deals with a non-EU Britain could take seven years in all.
Additional reporting - © AFP 2016