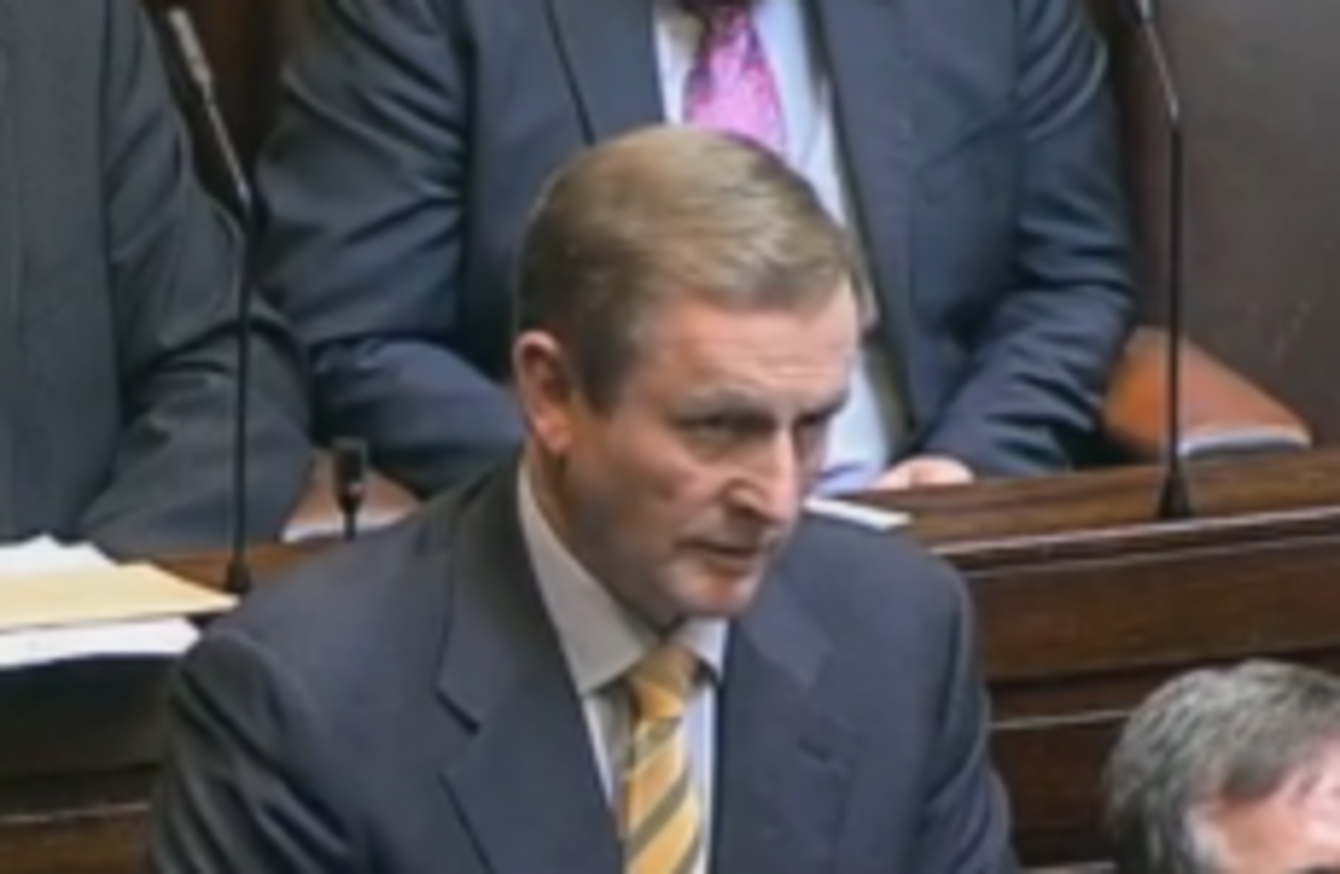 TAOISEACH ENDA KENNY says that Britain does not intend to hand over its files on the Dublin and Monaghan bombings – with David Cameron asserting that Britain had already released whatever files it thought appropriate.
Speaking in the Dáil this afternoon, Kenny said he had requested the release of the files during his meetings with Cameron in London last month and in Dublin last week.
Those requests were further bolstered last week when the Dáil unanimously passed a motion once again calling on London to release its files on the 1974 bombings, and any other atrocities that took place in the Republic during the Troubles.
Cameron told Kenny, however, that the UK government did not feel there were any other files that were appropriate to share with the Irish authorities.
Britain did not, as a result, intend to release any of the files it may have held on the incidents – as was first requested by the Barren Inquiry into the the Dublin-Monaghan bombings, which claimed 33 lives as well as that of an unborn child.
"I will continue to raise this issue with the Britisn government in the interests of truth," Kenny clarified, before adding that Ireland couldn't control any other government's right to introduce information or not".
Kenny added that the Tánaiste, Eamon Gilmore, had met with representatives from the Justice for the Forgotten group, which represents the families of the bombings' victims and which has called for the files to be released.
Fianna Fáil leader Micheál Martin urged Kenny not to "wash your hands of the issue" and to continue to argue that releasing the files would have the same heartening effect on the victims as Britain's apology for the actions of Bloody Sunday in 1972.
The Barron Inquiry found that the prospect of the British government's potential collusion with the UVF could not be totally discounted unless Britain's files on the bombings were made available for inspection.
Answering other questions on his meetings with Cameron, Kenny confirmed that he had not discussed the interest rate being levied on the bilateral loans from Britain to Ireland, because that interest rate was linked to that being charged on the EU segment of the bailout.
Kenny did say, however, that he had raised the topic of seeking British support for Irish moves to reduce the interest rate on the EU's portion of the €67.5bn package.