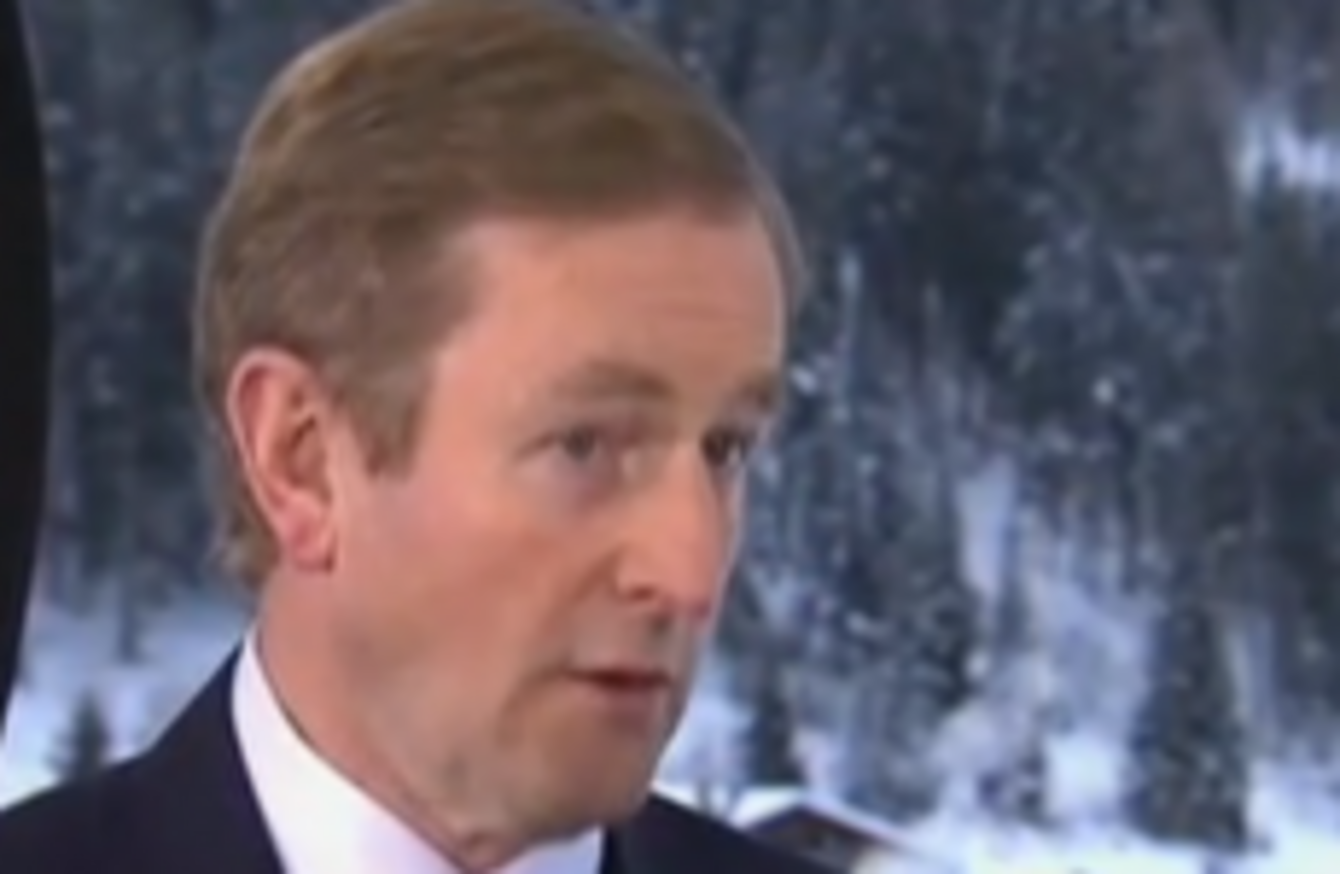 Taoiseach Enda Kenny at Davos
Image: Screenshot via Bloomberg
Taoiseach Enda Kenny at Davos
Image: Screenshot via Bloomberg
THE TAOISEACH HAS moved to dampen concerns that Ireland would be significantly affected if the United Kingdom votes to leave the European Union.
In an interview this morning with Bloomberg, Taoiseach Enda Kenny said that the strong trade relationship between the two countries is likely to remain in place 'irrespective of whatever happens'.
This would be due to the memorandum of understanding, as well as geographical proximity.
However, he noted that British Prime Minister David Cameron had been a strong supporter of the Union.
"For us, we would want Britain to remain", the Taoiseach said, "the Union would be much weaker without them."
Leaving the European Union would put the UK in a "very difficult position" he said.
When questioned on the possibly of taking up a top role in the European Union, he said that he fully intends to lead Fine Gael into the next general election in 2016.
The Taoiseach, who is currently attending the World Economic Forum in Davos, seemed to enjoy his dinner with Bono last night, calling it "quite extraordinary".