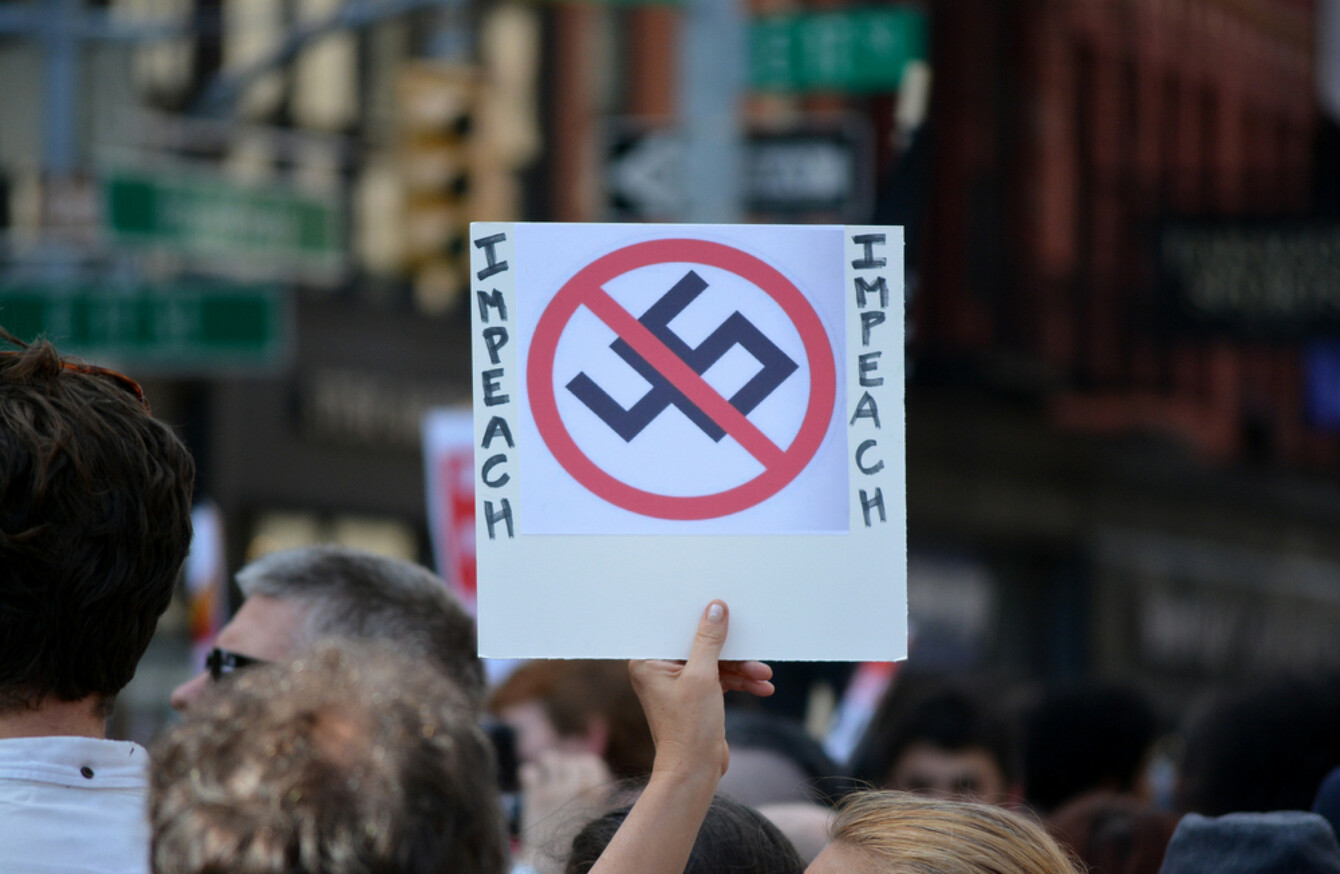 File photo
Image: Shutterstock/Christopher Penler
File photo
Image: Shutterstock/Christopher Penler
SOME OF THE four alleged members of a banned British neo-Nazi group arrested today for terror offences are serving soldiers, Britain's defence ministry has said.
National Action, the neo-Nazi group in question, became the first far-right group to be outlawed by the government in December last year, six months after the assassination of lawmaker Jo Cox by a far-right sympathiser.
The men have been arrested "on suspicion of being concerned in the commission, preparation and instigation of acts of terrorism", according to West Midlands Police.
The four men included a 22-year-old from Birmingham, a 32-year-old from Powys, a 24-year-old from Ipswich and a 24-year-old from Northampton.
They are being held at a police station in the West Midlands under Section 41 of the Terrorism Act 2000.
"The arrests were pre-planned and intelligence-led; there was no threat to the public's safety," a statement from police said.
The ministry of defence later said that some of the suspects were serving soldiers, but did not reveal how many.
"We can confirm that a number of serving members of the Army have been arrested under the Terrorism Act for being associated with a prescribed far right group," it said in a statement.
"These arrests are the consequence of a Home Office Police Force led operation supported by the Army," it added.
A number of properties are being searched in connection with the arrests.
'Racist, anti-Semitic and homophobic'
Cox, an MP from the main opposition Labour party, was shot and stabbed to death in her constituency by far-right nationalist Thomas Mair in June 2016.
Mair shouted "Britain first" as he killed her.
National Action, which had praised Mair's actions, was banned in December of the same year.
At the time, Interior Minister Amber Rudd branded the organisation as "racist, anti-Semitic and homophobic".
With reporting by AFP.