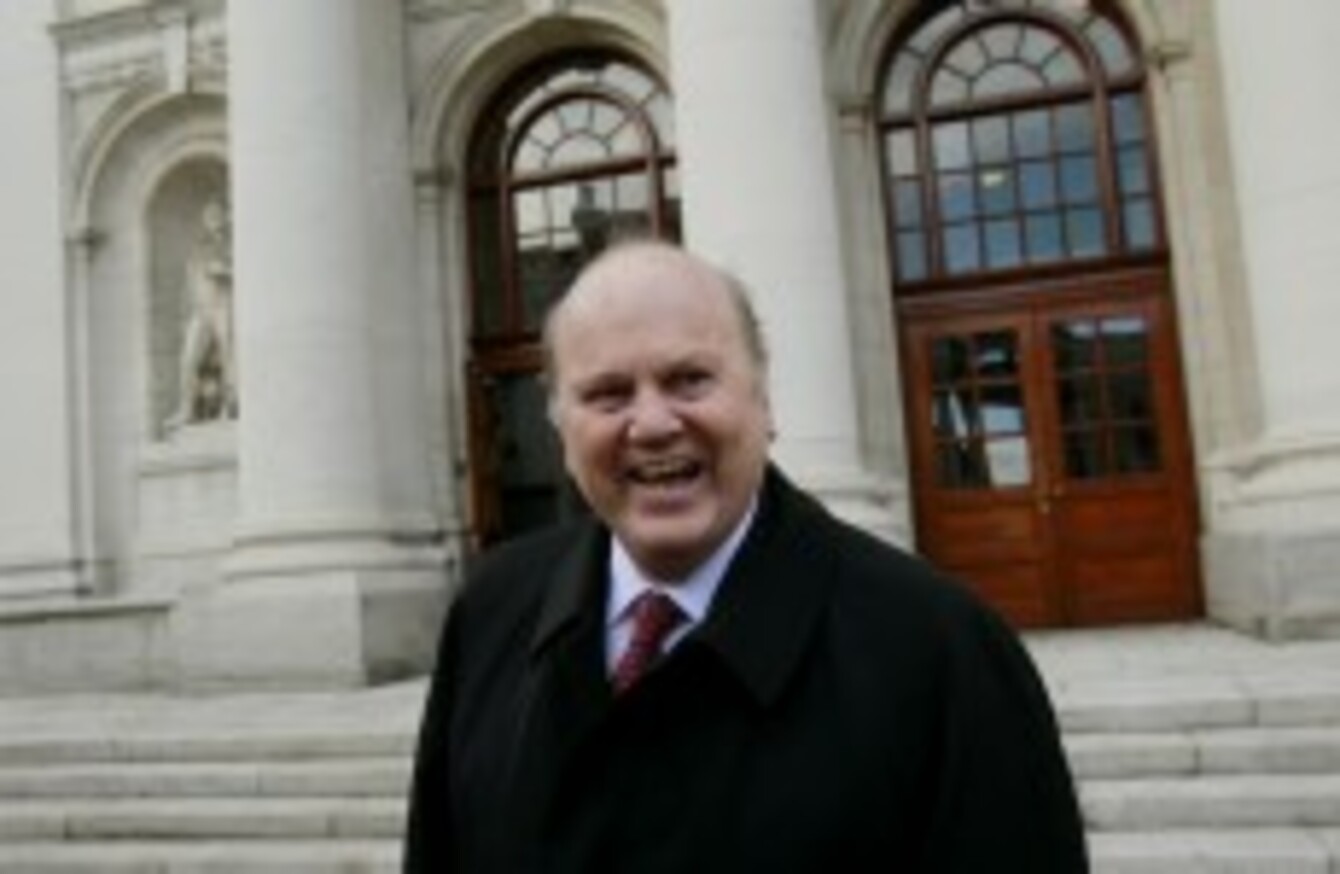 Image: PA Archive/Press Association Images
Image: PA Archive/Press Association Images
FINANCE MINISTER MICHAEL Noonan has given perhaps the clearest indication yet that cuts in next years budget could be much less than previously thought.
Noonan was speaking after the publication of exchequer figures for last month which showed the deficit at €1.3 billion ahead of plans.
The exchequer deficit for the first eight months of the year stood at €6.3 billion, €1.3 billion ahead of profile.
"In Budget 2015,  we will target a reduction in deficit to  below 3%," Noonan said.
It is clear from the strong exchequer performance to date that the level of adjustment through tax and expenditure cuts required to achieve this will be significantly less than forecast at the start of the year. This is due to the growing economy generating extra tax receipts and ongoing control of expenditure.
Despite sounding the positive note, Noonan outlined how the country continues to borrow €800 million a month so reductions will have to be found, even if there are less than previously envisaged.
The better-than-expected performance was observed across a range of areas including income tax, VAT, corporation tax and stamp duty.
Income tax took in €10.5 billion over the first eight months of the year, €172 million ahead of expectations.
On percentage terms, stamp duty beat expectations by the greatest margin, coming in at 36% ahead of target at €646 million.
On the expenditure side, total spending was €27.5 billion, €34 million more than was planned but 1.7% down on last year.
Ibec has also welcomed the exchequer returns, saying that they demonstrate a strong economic recovery and pave the way for meaningful income tax reductions in Budget 2015.