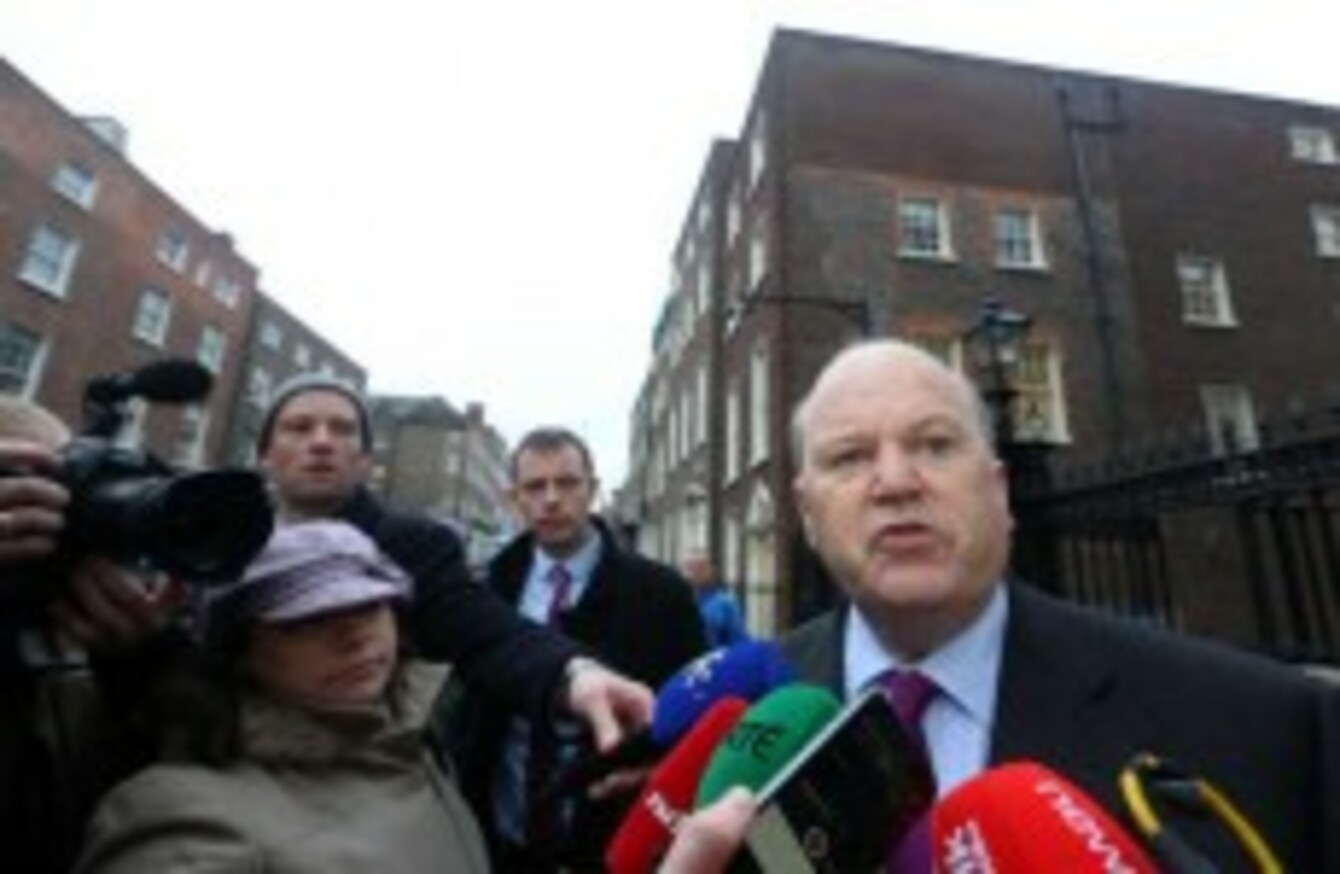 Image: Sam Boal/Photocall
Image: Sam Boal/Photocall
THE FIRST SET of Exchequer figures since Budget 2015 have shown a deficit reduction of just over €2 billion from this time last year.
The Exchequer deficit at the end of October stood at €8.51 billion, compared with the figure of €10.523 billion for 2013 – a reduction of €2.013 billion.
Total tax revenue collected to the end of October came in at €2.7 billion – which puts the Government just over €1 billion ahead of estimations for the year.
Taxation 
In the area of income tax – the Government has collected €84 million (or 5.8%) less than they expected to for the month of October.
The reason being attributed for this is a shortfall in DIRT receipts - an incentive that sees first-time buyers receive a refund of up to 20% on the purchase price of their home.
Overall there has been an improvement in this area. Income tax for the year to date has come to €13.1 billion to the end of October – an increase of €998 million year-on-year.
VAT receipts for the year so far have totalled over €9 billion, an 8.2% increase on this time last year, when VAT take stood at just over €8.6 billion.
Property Tax 
The difficulties with the Local Property Tax (LPT) continued for the Government – with receipts of €409 million to the end of last month. This figure is 5.2% below projections, falling short by €23 million.
The shortfall in collecting the LPT has previously been attributed to it being a fairly new tax.
Speaking about today's figures, Peter Vale, Tax Partner at chartered accountants Grant Thornton, said:
The latest exchequer figures provide further evidence of the strength of our domestic economy with figures ahead of last year and ahead of target.

 

There will be relief in government circles that any perceived largesse in last month's budget was not followed by weak exchequer data. This could have fuelled those who thought the Government should have struck a more austere note last month.