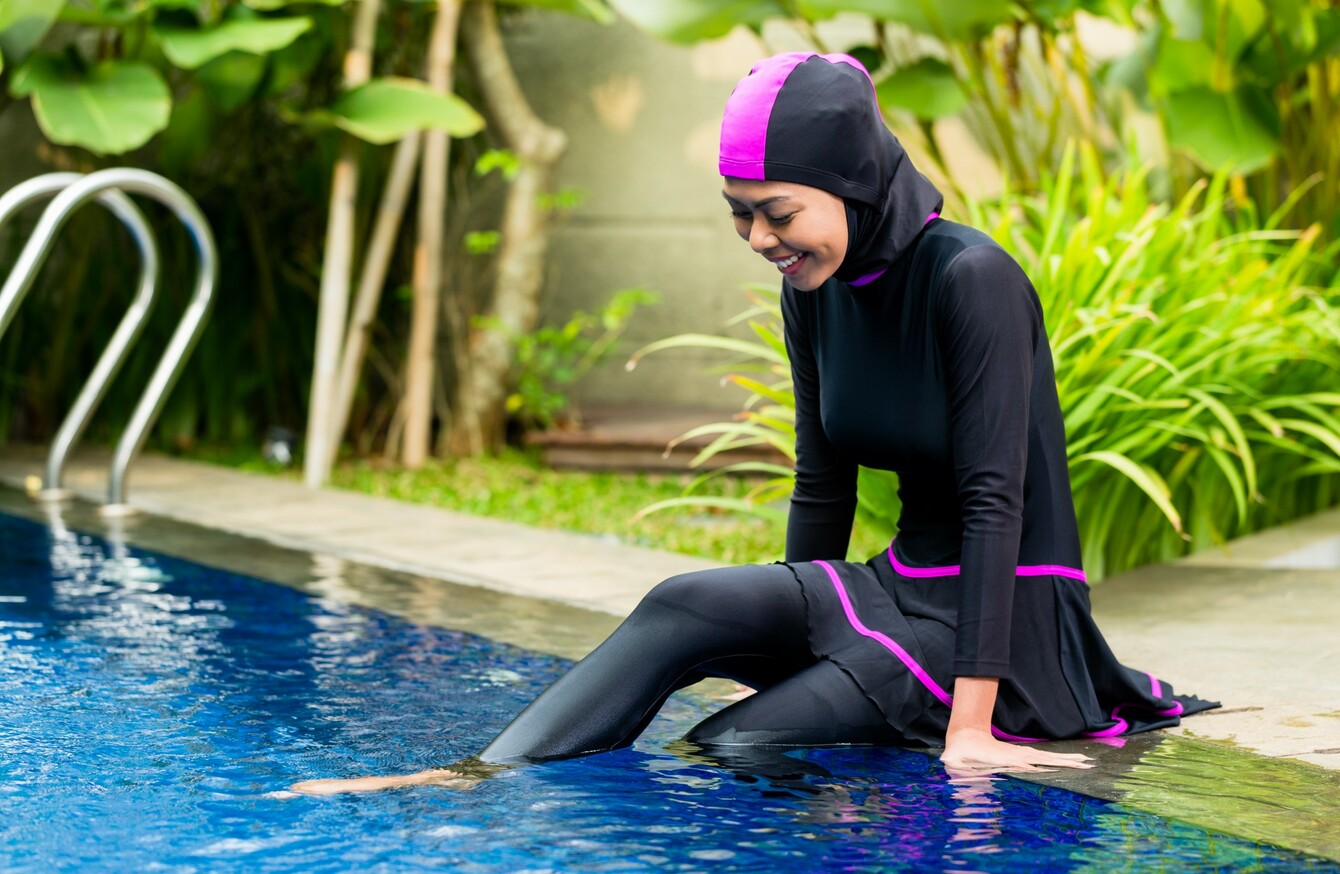 A file picture of a young woman in a burkini.
Image: Shutterstock
A file picture of a young woman in a burkini.
Image: Shutterstock
A SECOND RESORT on the French Riviera coast has announced a ban against burkinis, after Cannes banished the full-body swimsuit from its beaches.
The mayor of Villeneuve-Loubet told AFP that he made the decision to bar the burkini worn by some Muslim women because of sanitary reasons.
"I was informed that there was a couple on one of our beaches where the wife was swimming fully dressed," Lionnel Luca said.
I considered that unacceptable for hygienic reasons and that in general it was unwelcome.
Yesterday the mayor of Cannes, famous for its annual film festival, said he had signed off on the burkini ban out of "respect for good customs and secularism" – a founding principle of the French republic.
Prohibiting the burkini has caused an uproar with anti-racism organisations and human rights groups threatening to go to court to seek to overturn the "deeply worrying" ban.
Islamic State
In the city of Marseille this week, a waterpark cancelled plans to host a private event for women wearing burkinis after the proposal sparked an uproar.
The issue comes at a highly sensitive time for relations with Muslims in France after two attacks last month linked to the Islamic State (IS) jihadist group.
Mayor Luca referred to the attacks in disputing charges that the burkini ban was discriminatory, saying it was intended "to avoid any disturbance to public order in the region which was hit by attacks".
On 14 July the nearby Riviera city of Nice was the target of an attack claimed by IS which killed 85 people, when an Algerian ploughed a truck into crowds celebrating Bastille Day.
And on 26 July, a priest was killed in his church in northwestern France by two attackers who had proclaimed their allegiance to IS.
Islamic dress is a controversial issue in France, where the full-face veil is banned in public places. But there is no ban on wearing religious symbols or clothing.