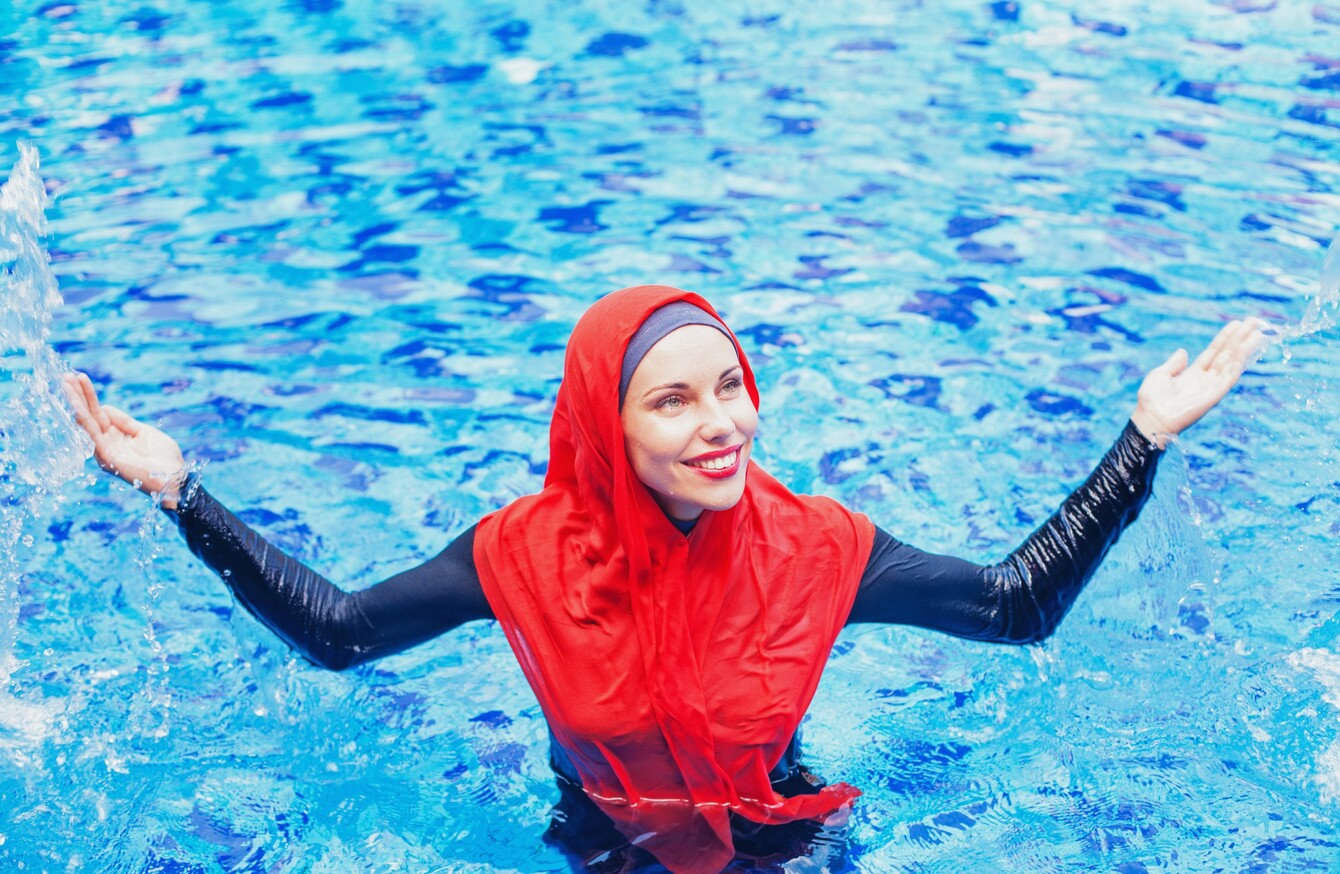 File photo of a woman in a burkini.
Image: Shutterstock/Mila Supinskaya Glashchenko
File photo of a woman in a burkini.
Image: Shutterstock/Mila Supinskaya Glashchenko
A MAYOR ON the French island of Corsica today became the third nationwide to announce a ban on burkinis, following weekend clashes allegedly sparked by a row over the full-body Islamic swimsuit.
The announcement by the mayor of the village of Sisco follows similar prohibitions in the Riviera towns of Cannes and Villeneuve-Loubet, which have also controversially banned the garment from their beaches in recent weeks.
Sisco's Socialist mayor Ange-Pierre Vivoni said he aimed to "protect the population" after clashes Saturday in a cove outside his village in the north of the Mediterranean island that left five people injured.
Around 100 police were deployed to break up the fight between locals and families of North African origin that reportedly began over tourists taking pictures of women swimming in burkinis.
Three cars were set alight after the rivals, some of whom were armed with hatchets, hurled stones and bottles. Five people were hospitalised.
Vivoni told AFP in a telephone interview his decision to ban the burkini was "not against the Muslim religion but to avoid the spread of fundamentalism."
I am absolutely not racist. I want to protect the population, notably my area's Muslim population because I think that they are the main victims of these extremist provocations.
The move comes at a highly sensitive time for relations with France's Muslim community following a series of jihadist attacks, mostly by young French acolytes of the Islamic State group.
Prosecutors in nearby Bastia said an inquiry had been opened to determine the cause of the weekend violence.
Vivoni said tensions over religion had been building in northern Corsica for a while.
There were tense scenes yesterday as around 500 nationalists gathered in the northeastern town of Bastia, seeking to enter the Lupino district which is home to a large North African community.
The police blocked them from entering.