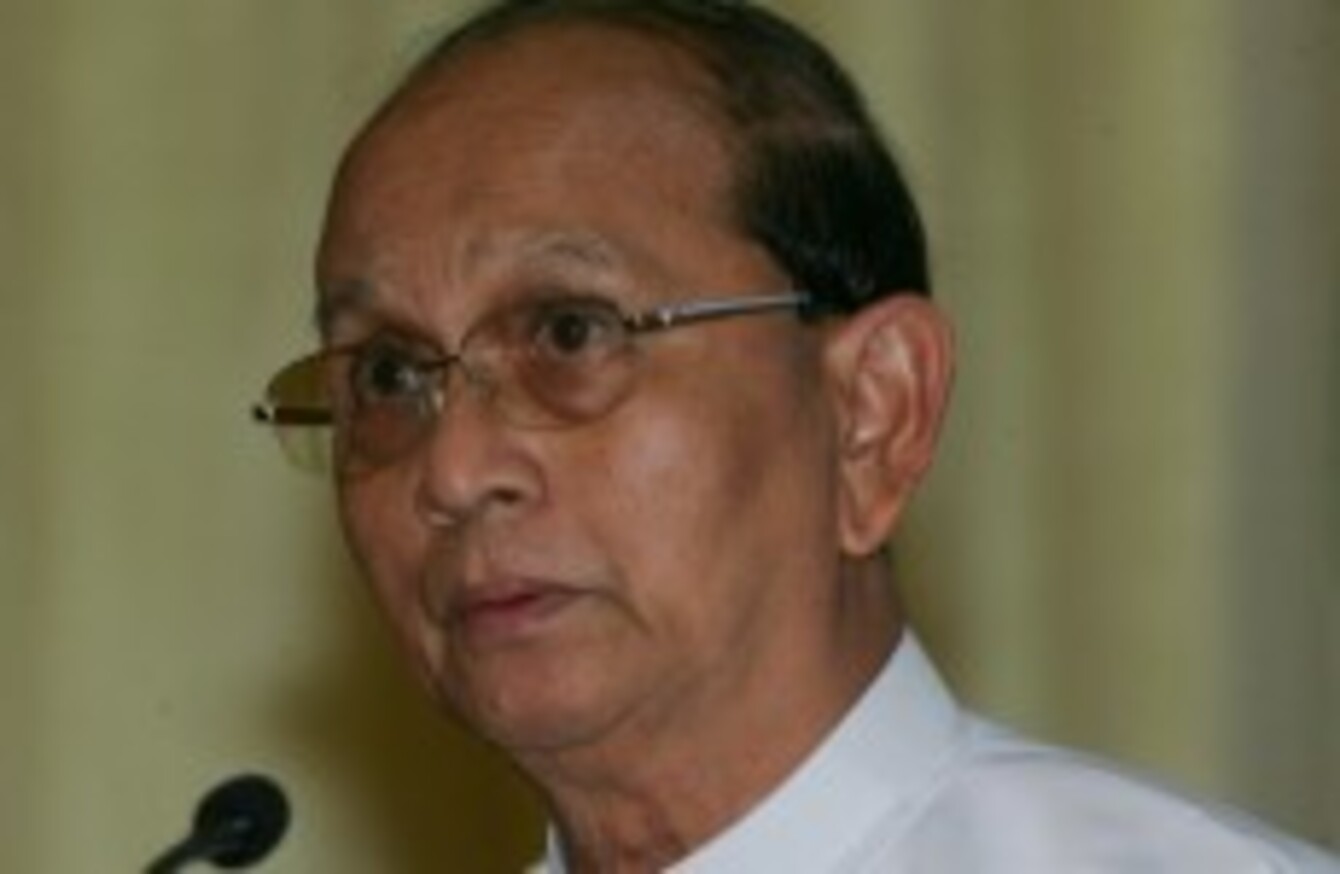 Burma's President Thein Sein
Image: Khin Maung Win/AP/Press Association Images
Burma's President Thein Sein
Image: Khin Maung Win/AP/Press Association Images
THE FORMATION OF trade unions will be permitted in Burma for the first time in almost 50 years, following the signing of a new law by the country's president.
Under the new legislation, trade unions with a minimum of 30 members will be allowed to be formed and industrial action will be permitted to take place providing notice of 14 days is given, the BBC reports.
The United Nations welcomed the move, with International Labour Organisation's liaison officer in the country Steve Marshall telling AFP that it was a "major step" for Burma.
Similarly, a spokesman for pro-democracy leader Aung San Suu Kyi's National League for Democracy (NLD) party, told the BBC that labour rights in Burma had "improved from nothing to something".
The move is one of a series of changes being introduced by the government of the country, which recently moved from military rule to a military-backed civilian administration.
Last week, the country also announced that it was releasing 6,300 prisoners as part of a widely expected amnesty by the newly elected government. About about 200 political prisoners were freed.
Last November, Burma released pro-democracy campaigner and Nobel Prize Winner Suu Kyi – who had spent 15 of the preceding 21 years under house arrest.