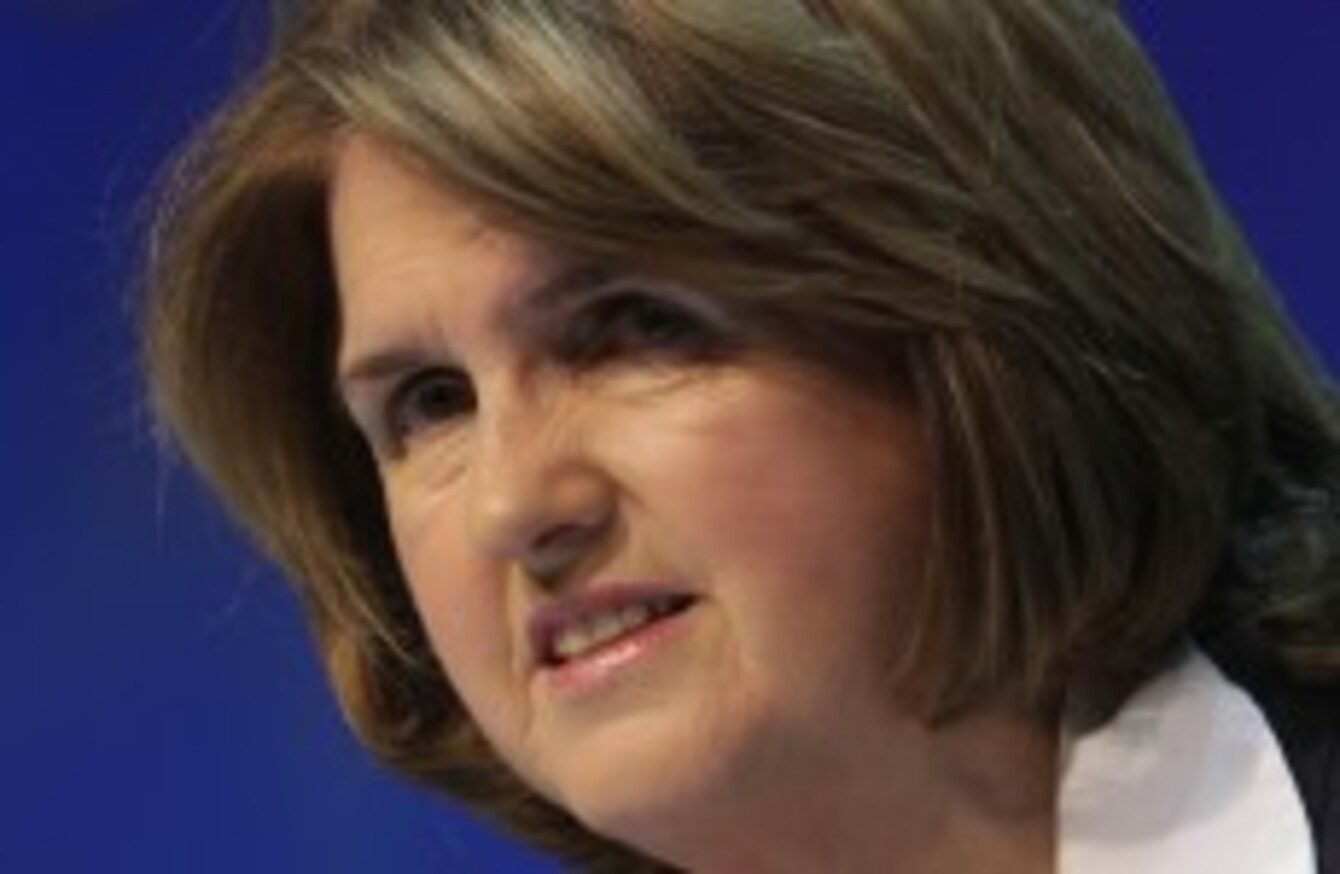 Image: Niall Carson/PA Wire/Press Association Images
Image: Niall Carson/PA Wire/Press Association Images
JOAN BURTON HAS said she is "absolutely confident" that Ireland can emerge from its current bailout and return to lending markets despite weekend reports that she believed the possibility of a second bailout could not be ruled out.
The Social Protection Minister was quoted in the Sunday Independent as saying it was impossible to predict what would happen in the eurozone over the next 18 months. The report indicated that she was not ruling out the possibility of a second bailout.
The issue has been raised in recent days following comments from a senior figure at Citigroup  chief economist who said that Ireland should negotiate a "standby second bailout". Finance Minister Michael Noonan dismissed such talk as "ludicrous".
Speaking on RTÉ's Morning Ireland, Burton insisted that she was in "absolute agreement" with Taoiseach Enda Kenny and Noonan despite the newspaper reports and insisted: "Nobody is talking about a second bailout."
"What I said [in the Sunday Independent interview] was if the eurozone can bring financial resources together, I am absolutely certain that the eurozone can resolve and overcome the doubts that the markets have.
"I'm optimistic that it can happen and hopeful that it will happen… then Ireland will be in a very strong position to exit the bailout in a very orderly fashion," she said.
"Ireland is performing requirements of current agreement with the Troika," Burton insisted but acknowledged that the "eurozone difficulties pose difficulties for Ireland".
Earlier, Environment Minister Phil Hogan told RTÉ that talk of a second bailout was not government policy and said: "We don't intend to go down the road of a second bailout."
Burton added that said she was hopeful that the Troika – the European Commission, European Central Bank, and the International Monetary Fund – could comeback to Ireland for their holidays but admitted that was "a little bit off".