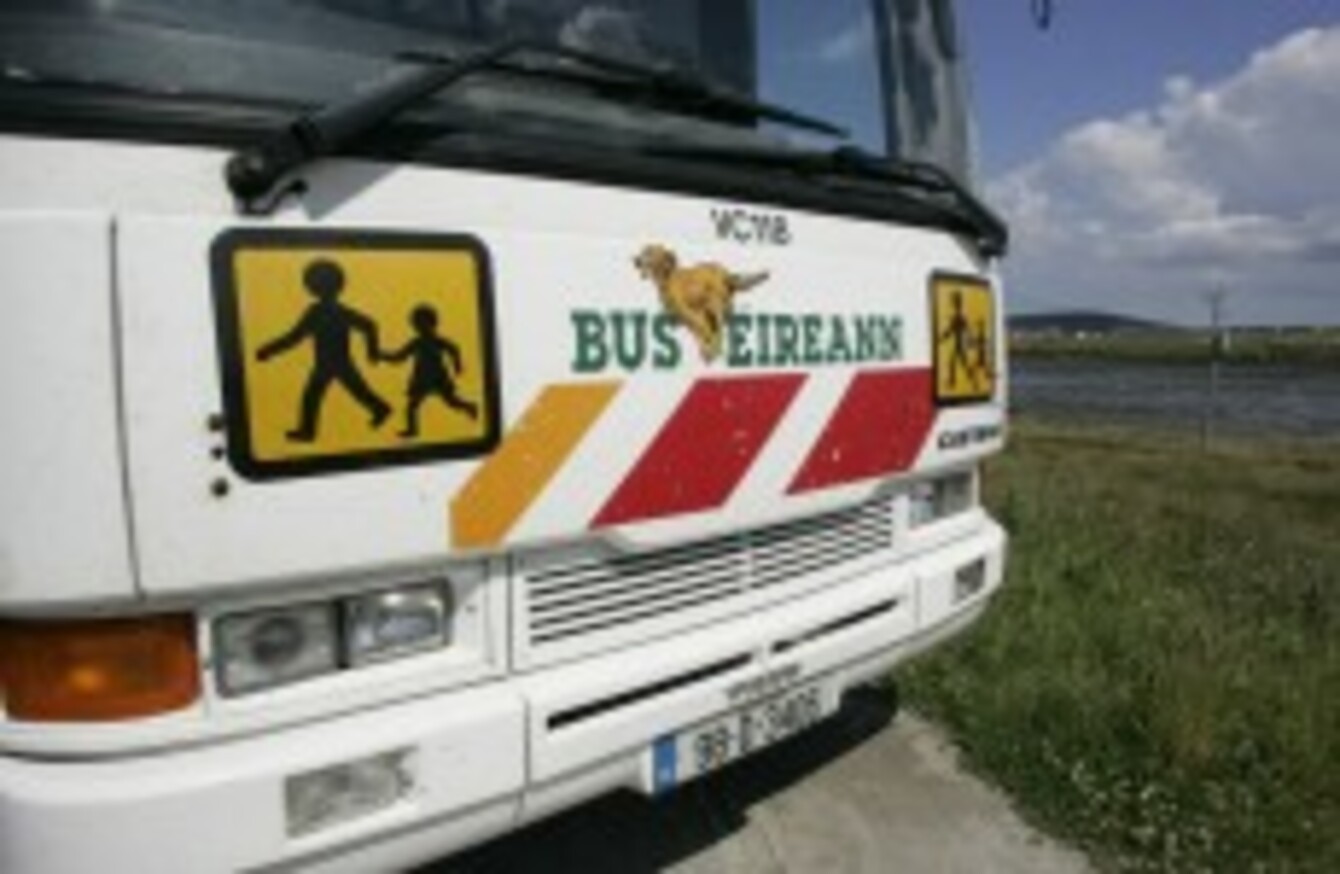 Image: Mark Stedman/Photocall Ireland
Image: Mark Stedman/Photocall Ireland
BUS ÉIREANN HAS said it welcomes today's High Court decision in relation to the school transport scheme.
A consortium made up of Irish businessmen and American companies took a legal case against the State over its failure to put the country's school bus network contract out to tender.
Student Transport Scheme Ltd (STS), headed by Dublin businessman Tim Doyle and Galway-based solicitor Brian Lynch, began its challenge in front of the European Union's commercial court on 6 June. They hoped the court would find the current contract with Bus Eireann ineffective and force the Government to put the job out to public tender.
But today the High Court said that the operation of the scheme does not establish a contract between the Government and Bus Éireann, which means that the Government does not have to put it out to tender.  The judge said that the applicant "is not entitled to the declaration of ineffectiveness which it seeks".
Transport
Bus Éireann said it looks forward to "continuing to provide the State with an efficient, effective, safe and dependable School Transport Scheme that transports more than 110,000 schoolchildren every day of the school year to 3,000 schools across 6,000 routes". It works with 1,400 local operators across the country in delivering the School Transport Scheme, who employ around 400 people.
In the last number of years, Bus Éireann, working with the Department of Education & Skills, has reduced the overall cost of the scheme to the State by over €10m, while increasing the number of services, particularly for children with special needs.