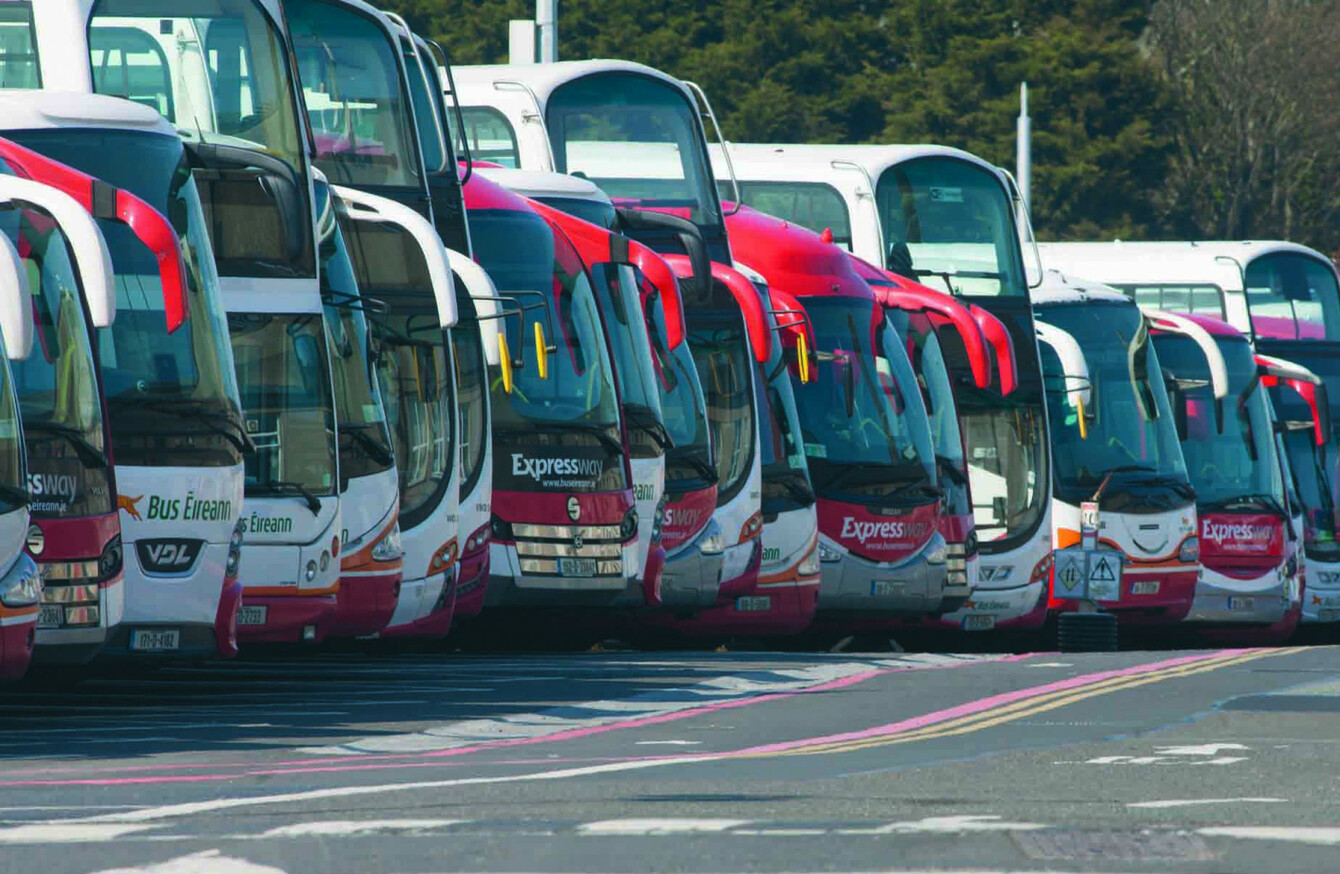 Image: Rolling News
Image: Rolling News
THE NATIONAL TRANSPORT Authority (NTA) has announced Bus Éireann as the preferred bidder for the operation of five city bus routes in Waterford City.
This follows a competitive process with five bids from Irish and international companies. The NTA will formally send Bus Éireann a detailed letter of intent for the bid in the coming weeks.
Under this arrangement, there will be an immediate increase in services by about 5% for the 601, 602, 603, 604 and 605 routes.
A fleet of 17 new buses – powered by Euro VI engines – are being purchased for the new services.
"They are all certified as low emission vehicles, which means that they generate about 30% less carbon emission than standard diesel buses," NTA CEO Anne Graham said.
The new buses will be in operation in Waterford in 2018, although the NTA has not confirmed a specific date.
All the buses will have a wheelchair space and a buggy space, plus a motorised ramp at the entrance door to allow wheelchairs to board easily.
They will also be equipped with audio stop announcements and visual display of the name of the next stop.
"Bus passenger growth in Waterford in recent years has been relatively modest, and we believe that today's announcement can make a significant difference in that regard," Graham said.
Bus Éireann has regarded today's announcement as "a vote of confidence in the company and its workforce".
"These services were part of 10% of routes publicly tendered, and as the incumbent provider of existing services, we are delighted to have been granted preferred bidder," a statement from the company said.
Siptu sector organiser Willie Noone said: "The decision by the NTA to continue with Bus Éireann reaffirms that the provision of public transport services in Waterford is being delivered safely, efficiently and economically by the current provider."
He said that the decision to tender the services caused "unnecessary stress and worry" to Bus Éireann employees in Waterford.
The National Bus and Rail Union (NRBU) said today's decision is welcome, but it "should not lull the taxpayer into a false sense of security".
"The NTA, having already given away publicly-owned bus routes in Dublin area will, we suspect, shortly hand over routes in the Kildare/Newbridge corridor to private operators from outside the state," NRBU general secretary Dermot O'Leary said.
Public services should remain in the ownership of the citizens, they should not be farmed out to the private sector.