WITH A BOOM in budget flights and the slow turnaround in Europe's financial fortunes, more and more people are taking to the skies.
This week the EU's official stats office, Eurostat, released air passenger figures for 2014 that showed a jump in the number of travellers flying within every member state.
A total of 879.4 million passengers travelled by air in the EU last year and Ireland accounted for 26.3 million out of the total, up 6.9% compared to 2013.
The data also showed the top-nine airports in the bloc accounted for more than half of all passenger trips.
Dublin was only the 18th busiest airport on the list with 21.7 million passengers, although it did have the fourth-fastest growth among the top 20 hubs.
Here's a look at the 10 busiest airports in Europe:
10. Barcelona-El Prat Airport
Source: Jun Seita
Barcelona's El-Prat Airport is the second-busiest airport for funnelling passengers into Spain. Last year 37.4 million people used the airport, which also acts as the main base for low-cost carrier Vueling.
9. Gatwick Airport, London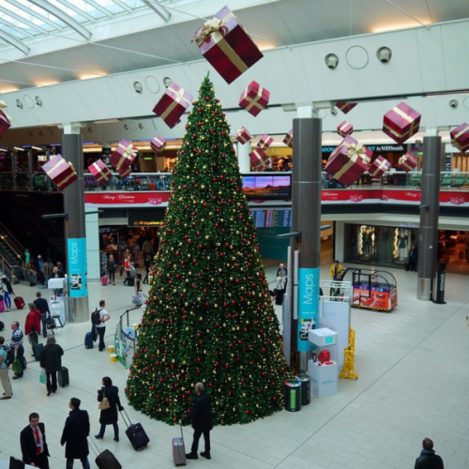 Source: Gatwick Airport
Gatwick Airport is the second-busiest flight hub in the UK with passenger traffic growing an impressive 7.5% last year to 38.1 million. It is also the world's busiest single-runway airport, although it has been pushing to build a second landing strip to boost capacity.
8. Fiumicino-Leonardo da Vinci International Airport, Rome
Source: jsahula
Rome's main airport currently has four runways in operation and it is the hub for Italian flag carrier Alitalia. Last year it was Italy's busiest hub with 38.3 million passengers, 6.5% up on the previous year.
7. Munich Airport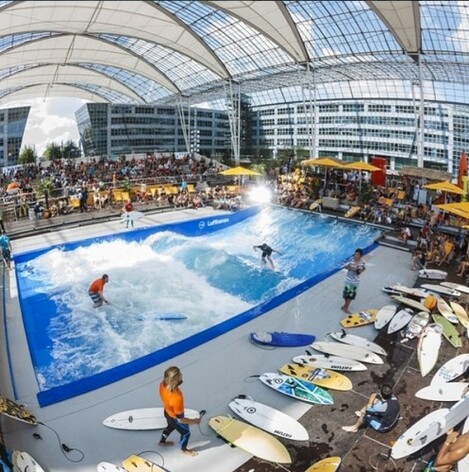 Source: Munich Airport
Munich Airport was built in 1992 and earlier this year became the first European airport to be given five-star status from UK consultancy Skytrax, joining four Asian flight hubs. Last year some 39.6 million passengers used the airport.
6. Adolfo Suárez Madrid-Barajas Airport
Source: Jean-Pierre Dalbéra
First opened in 1928, Madrid's main airport is the busiest in Spain. Last year it processed 41.5 million passengers, although traffic has dropped since 2008 with the opening of a high-speed rail line connecting the national capital and Barcelona.
5. Amsterdam Airport Schiphol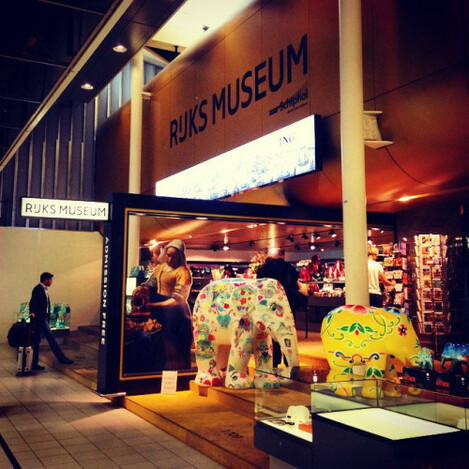 Source: Blowing Puffer Fish
Schiphol Airport is the main hub for airline KLM and last year it processed just under 55 million passengers, including the most from within the EU of any airport. It's a far cry from when it was commissioned in 1916 as a military airbase.
4. Istanbul Atatürk Airport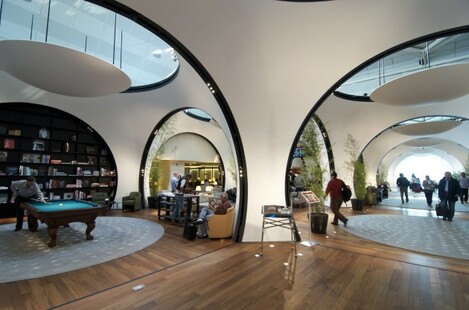 Source: Jun Seita
The main airport in Turkey's largest city is the only non-EU flight hub to be among the top-10 busiest in Europe. The airport, on the European side of Istanbul, is also easily the fastest-growing on the list, adding 11% to its traffic last year on the way to recording nearly 57 million passengers.
3. Frankfurt Airport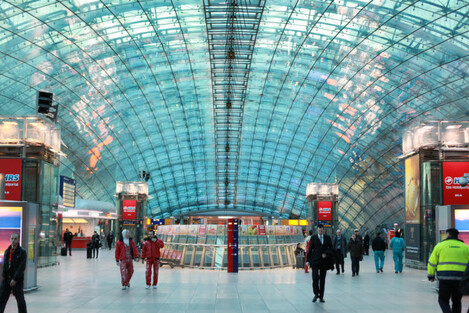 Source: Cristian Bortes
Despite being located in only Germany's fifth-largest city, Frankfurt Airport is the busiest in the country. It serves as the main hub for Lufthansa and boasts four runways. Last year it processed more cargo traffic than any other airport in Europe, as well as some 59.4 million passengers.
2. Charles de Gaulle Airport, Paris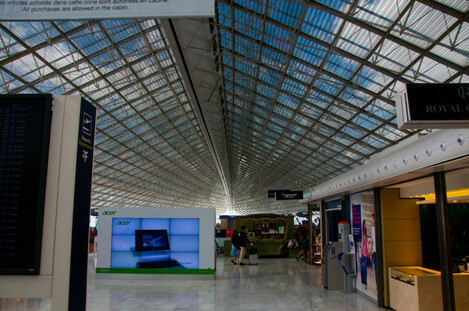 Source: Mitch Altman
Paris's primary airport is the main hub for Air France and the European base for the world's busiest carrier, Delta Air Lines. Last year it handled 63.7 million passengers, more than half of whom came from outside the EU.
1. Heathrow Airport, London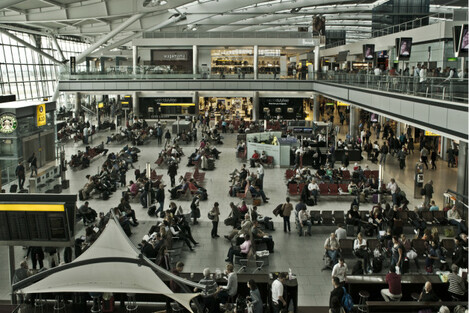 Source: hiroyuke kambe
With five terminals opened between 1961 and 2014, London's Heathrow Airport is the busiest airport in Europe and the third-busiest in the world last year. Almost 73.4 million passengers passed through the airport in 2014 and that figure could increase significantly with the planned addition of a third runway.