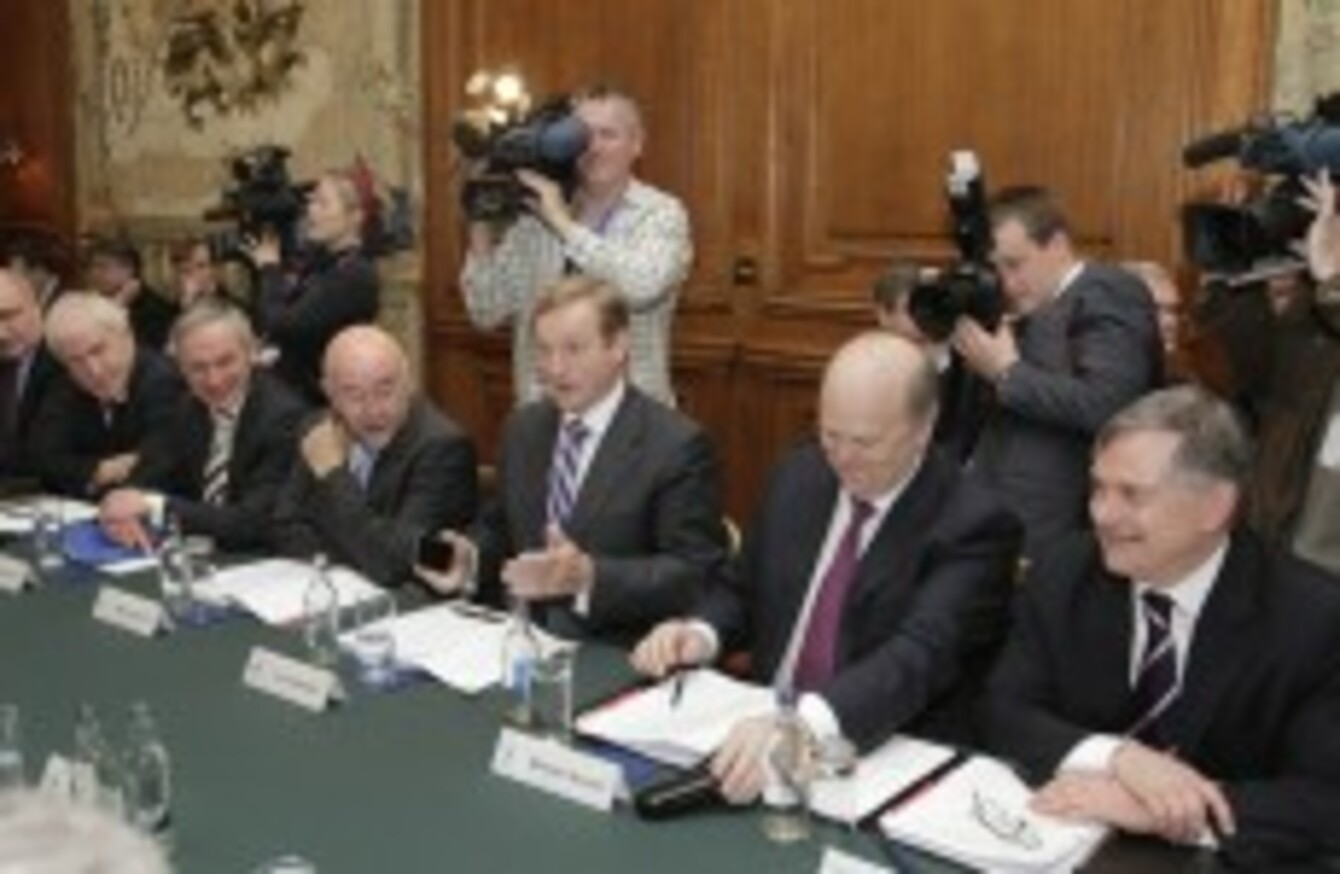 Image: Niall Carson/PA Wire
Image: Niall Carson/PA Wire
THE CABINET is holding its last meeting today before ministers take their summer recess and the abolition of some town councils and a reduction in the number of TDs are expected to top the agenda.
Under the Constituency Commission's recommendations, the Dáil will lose eight TDs (down from 166 to 158) while the total number of constituencies in the state will be reduced from 43 to 40.
Ministers may also approve local government reforms which would abolish around 20 of Ireland's 80 town councils.
Meanwhile, Minister for Public Expenditure and Reform Brendan Howlin is expected to present his report on public sector allowances; unions have already warned that allowance cuts would breach the Croke Park Agreement.
Howlin is also expected to present proposals for adapting Freedom of Information legislation which would see it extended to cover bodies not currently under the law such as the Central Bank, NTMA and the gardaí.
The Irish Times reports that Minister for the Environment Phil Hogan is expected to recommend that plans to regulate waste collection should be dropped. The plans proposed allowing local authorities greater control over which private companies collect household waste in that area.
The Dáil summer recess is eight weeks long this year – a week longer than last summer – and will return on 18 September.