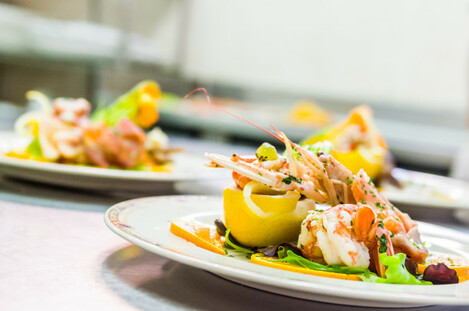 Source: Shutterstock/Arts Illustrated Studios
MICHELIN STAR RESTAURANTS could decline in Ireland if calorie counts on menus are introduced.
According to the Chief Executive of the Restaurants Association of Ireland (RAI), Adrian Cummins, the restaurants will not want to work in such a "draconian regime".
We have 10 Michelin star restaurants up and down this island. I would definitely say for those with Michelin stars, they will think twice about operating within such a draconian regime and applying for a Michelin star again.
Yesterday, the Health Minister Simon Harris launched the government's ten-year obesity plan.
He said rising levels of obesity are placing an increasing burden on society and is "one of the biggest public health challenges Ireland is facing today".
The plan commits to introducing legislation that would make calorie counts on menus mandatory.
It states that this is a priority within the first year of the plan and will "support people to make healthy choices".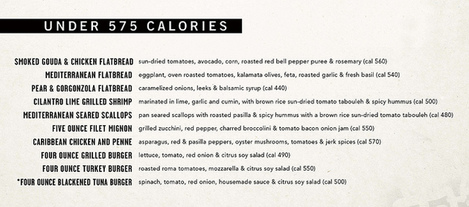 Source: Flickr
Calorie counts on all menus
Under the new laws, calorie details of meals will appear on menus alongside the price of items. The calorie counts should be visible at the point where the food is ordered in restaurants, takeaways and food service outlets.
However, the RAI has slammed the initiative, saying it will be bad for business.
It claims each restaurant will have to shell out a cool €5000 to implement the change.
Cummins said the new initiative "flies in the face" of those trying to promote Ireland as a food destination.
The group have been staunch advocates against such measures since the issue was first raised back in 2014.
It was expected the laws would be ready for enactment this year, however, there has been some delays in legislating for the change.
"We don't believe it is feasible. How is the government going to police it?" said Cummins.
'Not practical or feasible'
Are you going to take every meal from the diner and have it tested?
While he argued that other health measures, like the smoking ban, were easy to regulate, introducing calorie counts will not be straightforward.
No other country in the world in trying to bring this in across the board.It works for chain restaurants where they have over 20 identical meals and uniformity in their menus, but for the vast majority of restaurants it's not the case.I don't think it is feasible or practical.
Former Health Minister James Reilly at a photocall for calorie counts in 2014. Source: Department of Health via Flickr
The issue of calorie counts has been a talking point for some years, dating back to when Fine Gael's James Reilly was health minister.
Government's determination
It has been introduced in some restaurants over the years, but Cummins said he thinks it is firmly on this government's agenda for next year.
I think they want to drive this through now without any thought given as to how this will be implemented.
I think the department has its sleeves up on bringing calorie counts in without any regard to the practicalities of it.
He said the government should expect fierce opposition from those in the restaurant industry in Ireland in the coming months.
I think they are going to try very hard to bring this in the next year, but I can say, you haven't heard the backlash from us yet.
Cummins added there was "token consultation" with the RAI for the obesity plan.