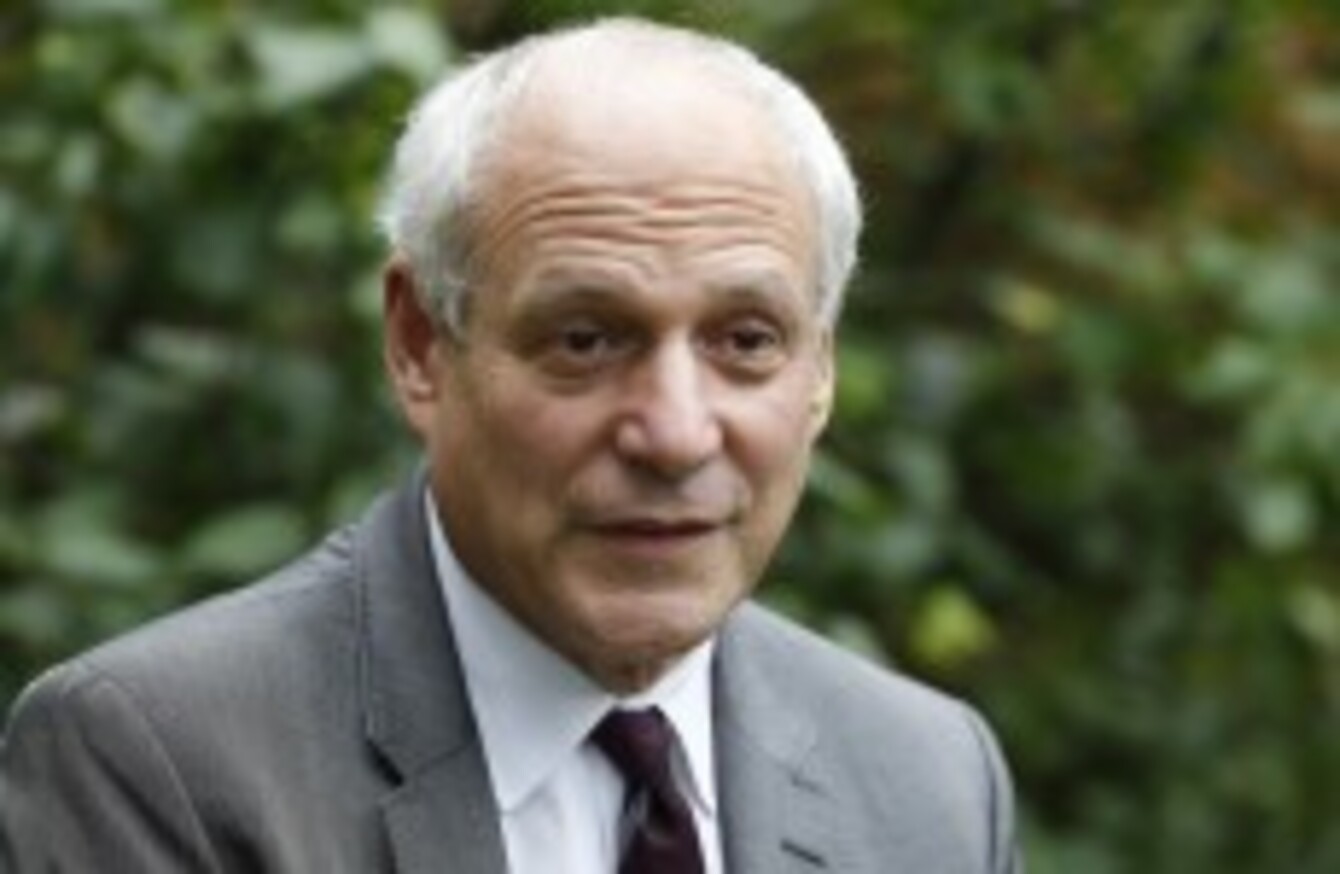 Dr. Mitchell Levy, father of Ashoka Mukpo
Image: AP/Press Association Images
Dr. Mitchell Levy, father of Ashoka Mukpo
Image: AP/Press Association Images
AN AMERICAN FREELANCE cameraman who contracted Ebola in Liberia arrived in the United States today to receive treatment. He is the fifth US national to catch the deadly virus.
The plane carrying 33-year-old Ashoka Mukpo left the Liberian capital Monrovia and made a brief refueling stop in Bangor, Maine, before landing in Nebraska.
Live footage
Live images of the plane carrying Mukpo, on a runway in Nebraska, were broadcast by CNN.
He is headed for the Nebraska Medical Center, which previously treated a US doctor, Rick Sacra, who was infected with Ebola in Liberia.
Sacra recovered from Ebola but was hospitalised again in Massachusetts over the weekend with a respiratory infection.
Mukpo, who had worked on humanitarian projects in Liberia for several years, was hired by NBC News last Tuesday, and a day later put himself under quarantine as he came down with symptoms of the virus that has been ravaging west Africa.
In "great spirits"
Mukpo was in "great spirits" and, in a positive sign, was eating and drinking on his own, NBC News chief medical editor and correspondent Nancy Snyderman told the network.
He was feeling "not that ill," his father Mitchell Levy told NBC.
NBC News president Deborah Turness said Friday that the crew working with Mukpo in Liberia was being closely monitored but was showing no symptoms.
She added that they would be flown back on a chartered plane, and would then put themselves under quarantine for 21 days — the maximum incubation period for the virus.
Liberia is the country hit hardest by the largest Ebola outbreak on record, accounting for about two-thirds of the total 3,338 deaths recorded in west Africa.
The Ebola virus causes fever, muscle pain, vomiting, diarrhea and sometimes internal and external bleeding.