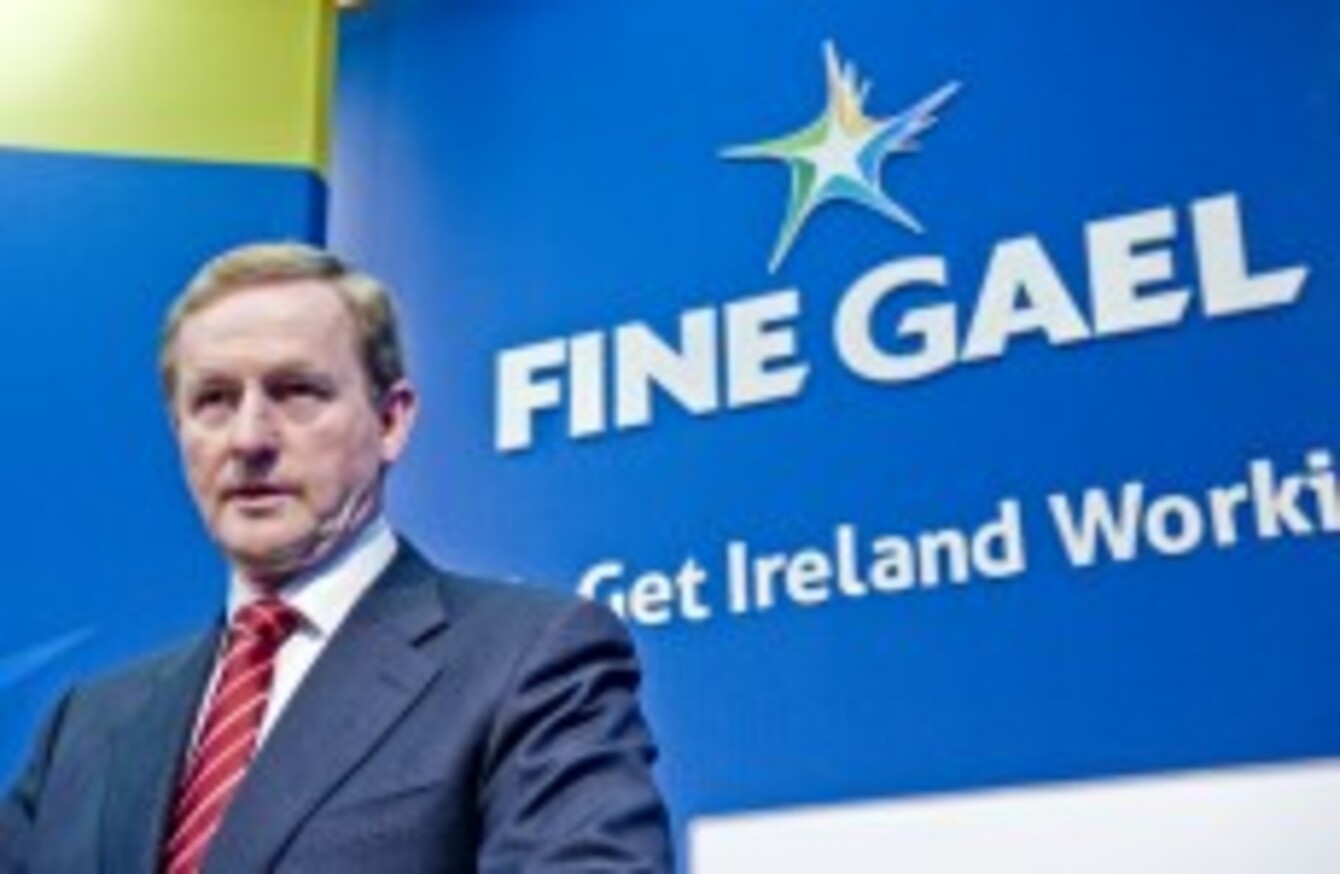 Enda Kenny will launch Fine Gael's manifesto
Image: Demotix/Press Association Images
Enda Kenny will launch Fine Gael's manifesto
Image: Demotix/Press Association Images
ALL FIVE MAIN POLITICAL parties will continue their campaigning today in the aftermath of last night's debate.
Fine Gael will take centre stage with Enda Kenny and his frontbench team launching their election manifesto in Dublin.
It will be based around the party's election strategy of Let's Get Ireland Working with a five point plan focusing on employment, the economy, health, the public sector and political reform.
Fianna Fail leader Micheál Martin will be speaking about his party's plans for political reform in Aras De Valera in Dublin this morning. He'll be joined by party candidate and spokesperson for political reform Averil Power.
One of the party's most radical proposals is to include people who are not TDs in a governing cabinet although Martin admitted yesterday this would require a change to the constitution.
Sinn Fein will be launching its Irish language proposals at Fine Gael's HQ this morning, responding to Fine Gael's proposal to make Irish non-compulsory at second level which Sinn Fein say will "reduce the status of the Irish language for second level students."
The Green Party leader John Gormley will be on Cork this morning, giving a number of local media interviews and signing a book of condolences for the victims of last week's airplane crash at Cork airport.
This afternoon he will launch the party's transport manifesto at the Hilton Hotel in Dublin's city centre.
Labour party leader Eamon Gilmore will be campaigning with candidates in Tipperary North, Clare, and Galway East all day as the party launches its plan on the rural economy.