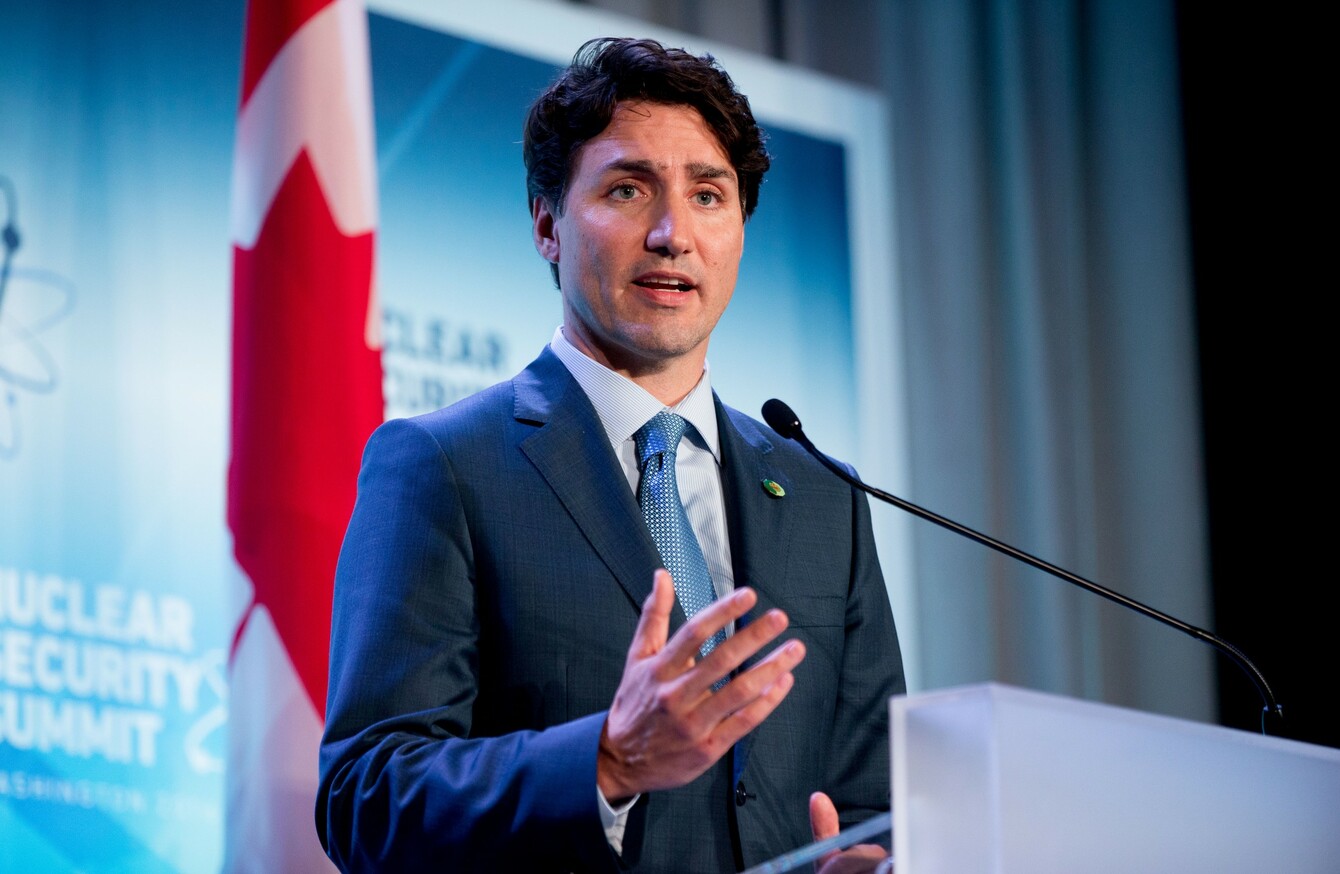 Canadian Prime Minister Justin Trudeau
Image: AP/Press Association Images
Canadian Prime Minister Justin Trudeau
Image: AP/Press Association Images
CANADA TOOK A significant step towards allowing dying people to seek medical help to end their lives after Prime Minister Justin Trudeau's Liberal government unveiled a bill to legalise assisted suicide.
Some Canadians have expressed reservations based on deeply held religious beliefs but recent polling shows an overwhelming majority – 85% – support the right to die.
"The plan we put forward is one that respects Canadians' choices while putting into place the kinds of safeguards needed," said Trudeau.
The proposed law would not compel doctors or nurses to provide help to die and the option would not be available to foreigners.
Some form of physician-assisted dying is legal in Belgium, Luxembourg, the Netherlands, Switzerland and in a handful of US states. The Canadian law will not, however, allow people visiting the country avail of the law.
The proposed amendment to the Criminal Code comes one year after Canada's Supreme Court struck down a prohibition against doctor-assisted suicide.
The government was given until 6 June – including an extension – to draft new legislation that would permit consenting adults with serious health problems to end their suffering.
However, the protocols are much less comprehensive than proposals put forward by a parliamentary special committee formed to study the hugely controversial issue.
"Personally, I believe we need to provide the most comfort to people when they are nearing the end of their lives, whatever form that takes," Justice Minister Jody Wilson-Raybould told a press conference.
"The proposed legislation would allow competent adult patients who are suffering intolerably from serious medical conditions to apply for a peaceful death instead of prolonged, frightening, painful or undignified deaths that they may otherwise face."
The Supreme Court's ruling declaring unconstitutional the denial of an assisted death option reversed its own 1993 decision.
At that time, the court expressed concern about protecting vulnerable persons, but in its February 2015 ruling pointed to changed Canadian social values.