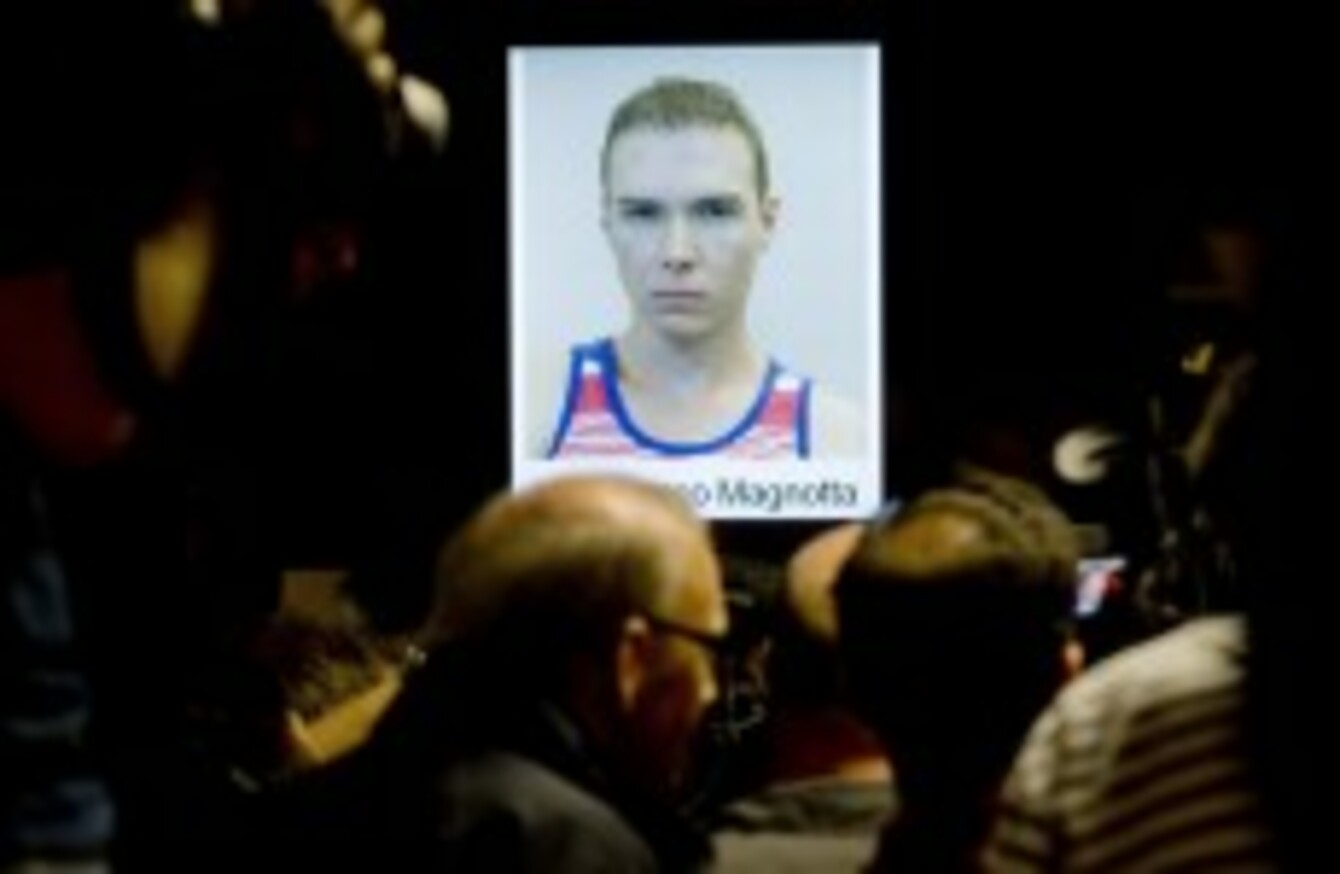 A picture of Luka Rocca Magnotta is shown during a news conference in Montreal last week
Image: AP Photo/Montreal Police Service via The Canadian Press
A picture of Luka Rocca Magnotta is shown during a news conference in Montreal last week
Image: AP Photo/Montreal Police Service via The Canadian Press
THE SUSPECT IN the grisly killing and dismemberment of a Chinese student in Montreal has pleaded not guilty to charges of first degree murder, a prosecutor said.
Luka Rocco Magnotta pleaded not guilty to murder and four other charges, which included committing indignities to a body, Crown Prosecutor Louis Bouthillier told reporters at the Montreal courthouse, where the suspect is appearing via a video link.
Authorities said that for safety and logistical reasons, Magnotta would not be brought to Montreal's courthouse, but would appear via video-conference from a police detention centre where he is being held in the north of the city.
Canada's most sought-after suspect was brought home aboard a military jet late Monday under the careful watch of investigators and police.
The 29-year-old Toronto native, an occasional porn actor and escort, seized worldwide attention for allegedly murdering and dismembering Lin Jun, a 33-year-old engineering student from China studying at Concordia University.
The two are believed to have once had a sexual relationship.
Magnotta had been held in a top security prison in Berlin since 4 June when he was arrested in a cyber cafe while reading about himself on the internet. His escape from Montreal, first to France then to Germany, sparked a nine-day international manhunt.