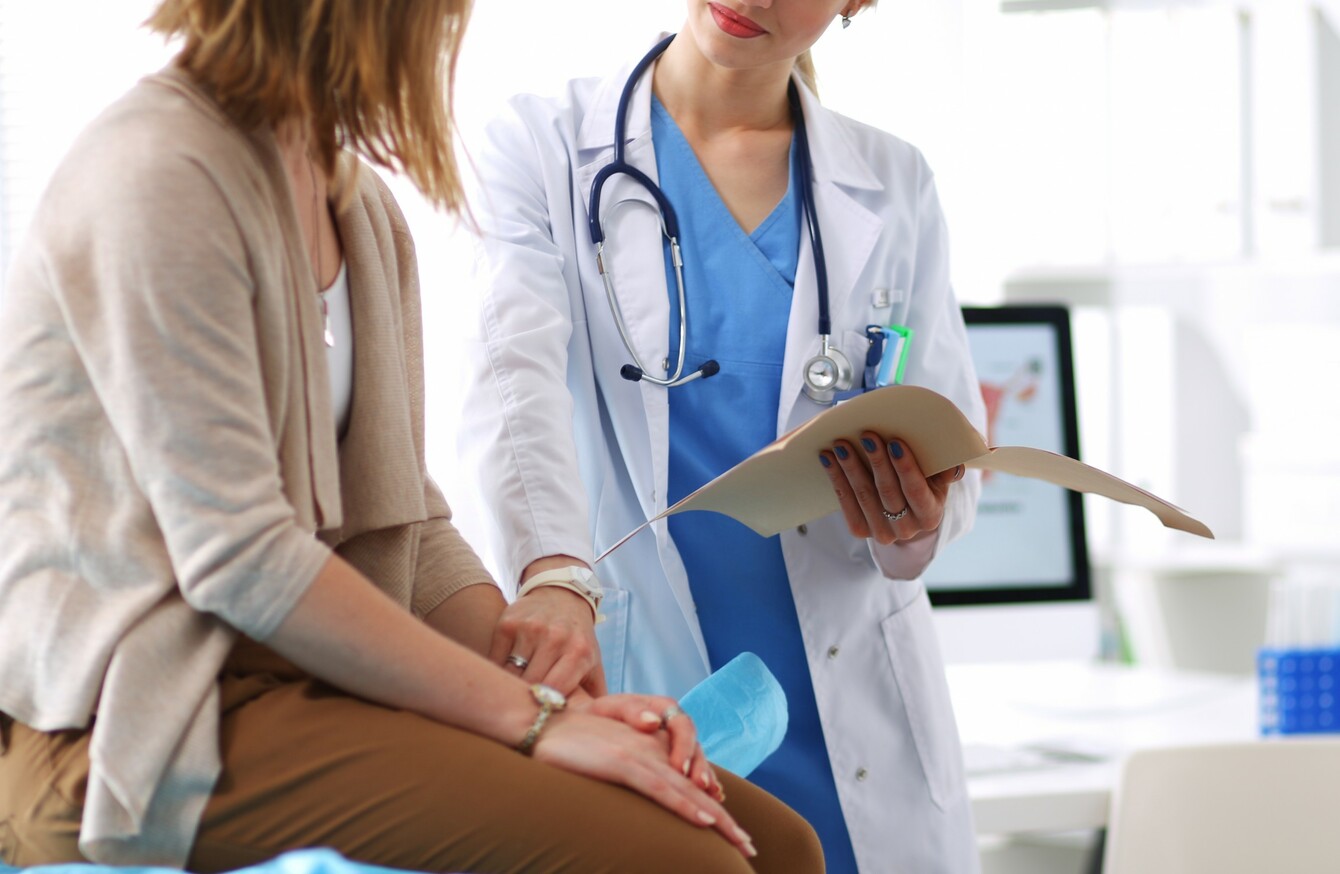 Image: Shutterstock/S_L
Image: Shutterstock/S_L
Updated Jul 17th 2020, 6:50 PM
THE PAUSE IN cancer screenings during the Covid-19 pandemic has seen over 450 cancers and 1,600 pre-cancers go undetected, according to the Irish Cancer Society.
The Irish Cancer Society addressed the Oireachtas Special Committee on Covid-19 Response earlier today to urge the government to take action against the impact of the pandemic on cancer care.
Speaking to TheJournal.ie, the society's Director of Advocacy and External Affairs Rachel Morrogh said that they had "very good engagement" with members of the Oireachtas committee.
 "I think they had some really good questions and they recognised that Covid has exposed huge inadequacies in the system that were being borne by patients and healthcare workers before then," Morrogh said.
The society told the Oireachtas committee that pausing invitations for screenings has resulted in approximately 450 cancers and 1,600 pre-cancers going undetected since the services were halted in March.
They reported that it could take years to fully realise the impact of Covid-19 on cancer outcomes, but that it was evident that thousands weren't being screened, waiting lists were growing, and a lack of clarity remained on how the issues would be addressed.
"We have urged them to use their voices to ensure that action is taken by government to fully fund and resource cancer services, particularly in the area of diagnostics which were struggling to meet normal demand before Covid," Morrogh said.
"But, those are short-term measures. What's essential to the long-term recovering of cancer services is the full delivery of the National Cancer Strategy, and that charts what needs to be done to take steps forward in cancer control and improve outcomes and quality of life for people affected by cancer in Ireland."
Free screening services for cervical, breast and bowel cancers were paused from 18 March as part of the government's restrictions to limit the spread of Covid-19.
It is expected that it may take months to clear a backlog in wait times for CervicalCheck, BreastCheck and BowelScreen services.
"Unless typical patterns of cancer screening, diagnosis and treatment return there is a serious risk that delays and backlogs could lead to avoidable deaths," Murrogh said.
"The time to make these decisions and avoid these dire predictions from becoming a reality is now. We cannot allow cancer care to become the 'forgotten C'."
"Unfortunately that is the case. We need people to be diagnosed early. We are worried that some people haven't accessed medical services yet," Ms Morrogh added.
She also told the committee that there are around 450 cancers possibly undetected.
Susan Clyne, CEO of the Irish Medical Organisation (IMO), said there is need for additional capacity.
"We cannot possibly accept that we are delivering a health service with this reduced capacity. That means things will get worse and people will get a lot sicker," Ms Clyne added.
"Temporary builds will have to be the first option, purchasing or renting space will have to be the second option."
Dr Peadar Gilligan told the committee that 580,000 people are on outpatient waiting lists and nearly quarter of a million people are waiting for various procedures or day-case admissions.
He added: "There are huge pressures on the system, there are massive unmet needs in the system already, and that in a system where we were running acute hospitals between 97 and 104% occupancy."
Dr Clyne added: "We have to accept our health services do not have enough doctors, nurses and other health professionals. We have to accept that we don't have enough beds.
"This idea of robbing Peter to pay Paul, make a choice between a consultant or nurse, that's not going to improve a lot for patients. We don't want to go back to the way it was. We want to move on and go back to a system that meets people's needs."
Morrogh also said that they are 500 consultants short in the health service, which represents 20% of the workforce.
The Irish Cancer Society has recommended that the government construct temporary clinical buildings to help to alleviate capacity problems in hospitals, and to invest inwards, operating theatres and community diagnostics.
Sinn Féin Health Spokesperson David Cullinane said that there was an "urgent need" to accelerate the recommencement of cancer screening services.
"We must have zero tolerance for missed diagnoses in cancer care. Worse service delivery leads to more complex problems, more costly solutions, and higher mortality rates," Cullinane said.
He urged the Minister for Health to conduct a review of cancer care capacity, and said that the services must be fully funded to "catch-up on delayed screening and retain capacity to address need as it arises".
According to the Health Protection Surveillance Centre, 212 Covid-related deaths have been recorded in cancer patients in Ireland up to 24 June.
In April, there were no screenings for breast cancer carried out by the BreastCheck programme, compared to 13,736 tests in April 2019.
#Open journalism No news is bad news Support The Journal

Your contributions will help us continue to deliver the stories that are important to you

Support us now
Similarly, only 937 smear tests were conducted through CervicalCheck in April this year, while 21,037 took place in the same month the previous year.
The HSE, the Irish Cancer Society, the Disability Federation of Ireland, the Irish Human Rights and Equality Commission, and the National Treatment Purchase Fund gave submissions to the Oireachtas Covid-19 Committee today from 9.30am.
HSE submission
In order to deal with the possibility of a second wave, the HSE has asked for extra capacity in the health service as part of its submissions to the Oireachtas Committee today.
Among their requests, are:mo
The development of a national network of community specialist teams for older people and for chronic disease, co-located where possible, linked to General Practice and aligned to the roll-out of Community Health Networks.
The permanent resourcing of the acute and critical care beds which were temporarily commissioned as part of the Covid-19 response.
The commissioning of further acute beds and critical care beds in key settings.
As part of the response to the Covid-19 pandemic, 324 additional acute beds and 42 additional critical care beds were commissioned in order to increase available capacity in the short-term, the HSE said.
- Additional reporting Gráinne Ní Aodha and PA