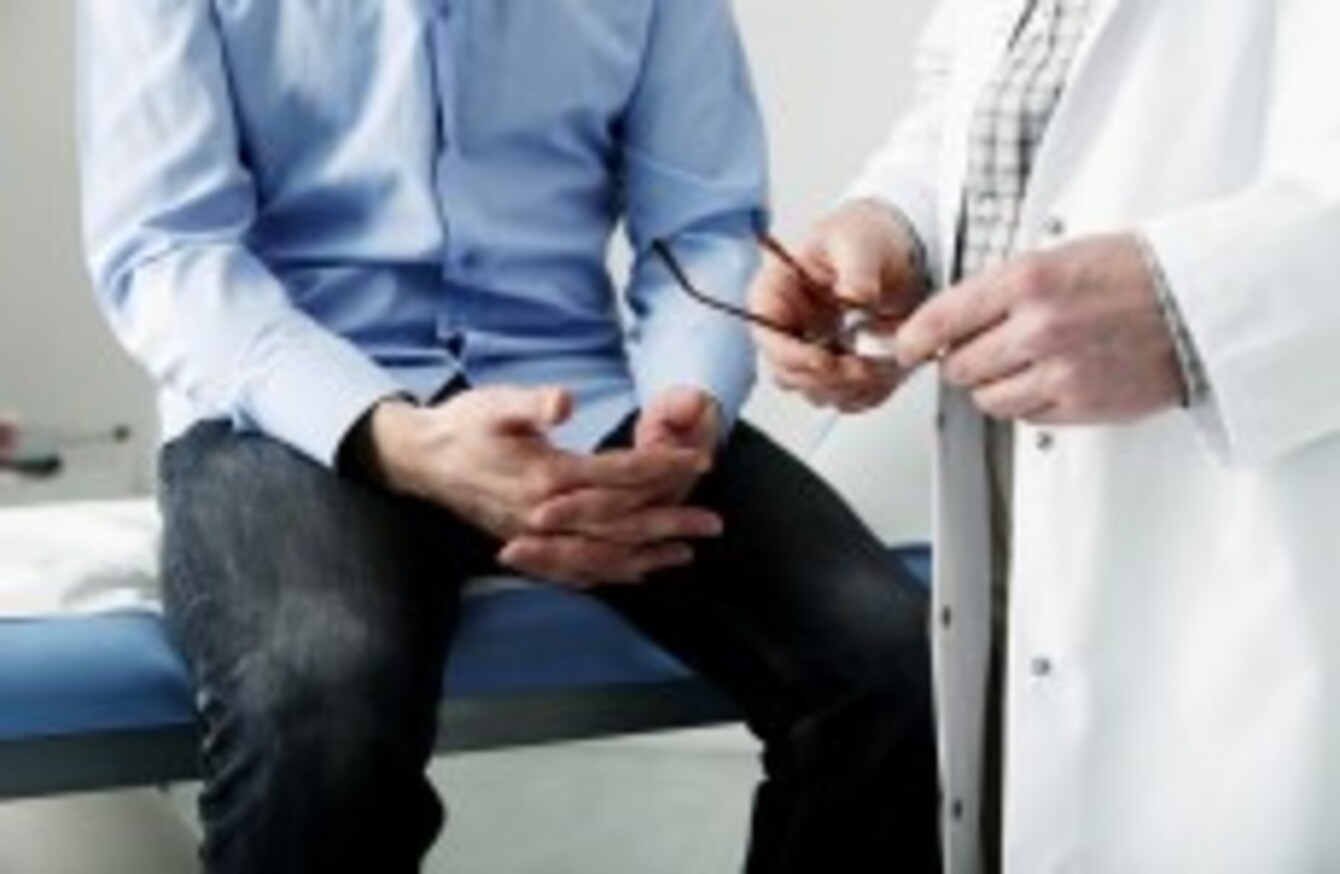 Image: Shutterstock/Image Point Fr
Image: Shutterstock/Image Point Fr
TO MARK MEN'S Health Week 2015, the Irish Cancer Society has encouraged men to make themselves aware of the early warning signs.
Every year, around 10,000 men are diagnosed with malignant growths and the group is promoting the idea that the earlier it is caught the better the chance of it being treated successfully.
To encourage men to improve their health, the body has issued 10 warning signs that men should look out for, which are:
Lumps or growths on the skin, 
Bruises that do not heal, 
A mole that changes shape or appearance,
Ongoing coughs or hoarseness for more than three weeks, 
Indigestion or difficulty swallowing, 
Changes in bowel or bladder habits, 
Shortness of breath, 
Loss of appetite, 
Unexplained weight loss, 
Blood in the urine, faeces or from spitting. 
Speaking about the drive to raise awareness, Kevin O'Hagan, Cancer Prevention Manager at the Irish Cancer Society has said that, "It's important to be aware of what is going on in your body and what is normal for you."
Then you can spot any changes that could be a sign of cancer and take action.
There are more than 200 different types of cancer and in recent years chances of survival have improved substantially.
Between the period 1994-1999 the survival rate was only 40%, a figure which increased to 59% between the years 2008-2011.
Between those same two periods prostate cancer has gone from a survival rate of 66% to 92% and testicular cancer has gone from 90% to 97%.
Men's Health Week is marked internationally and runs from 15 June to 21 June.