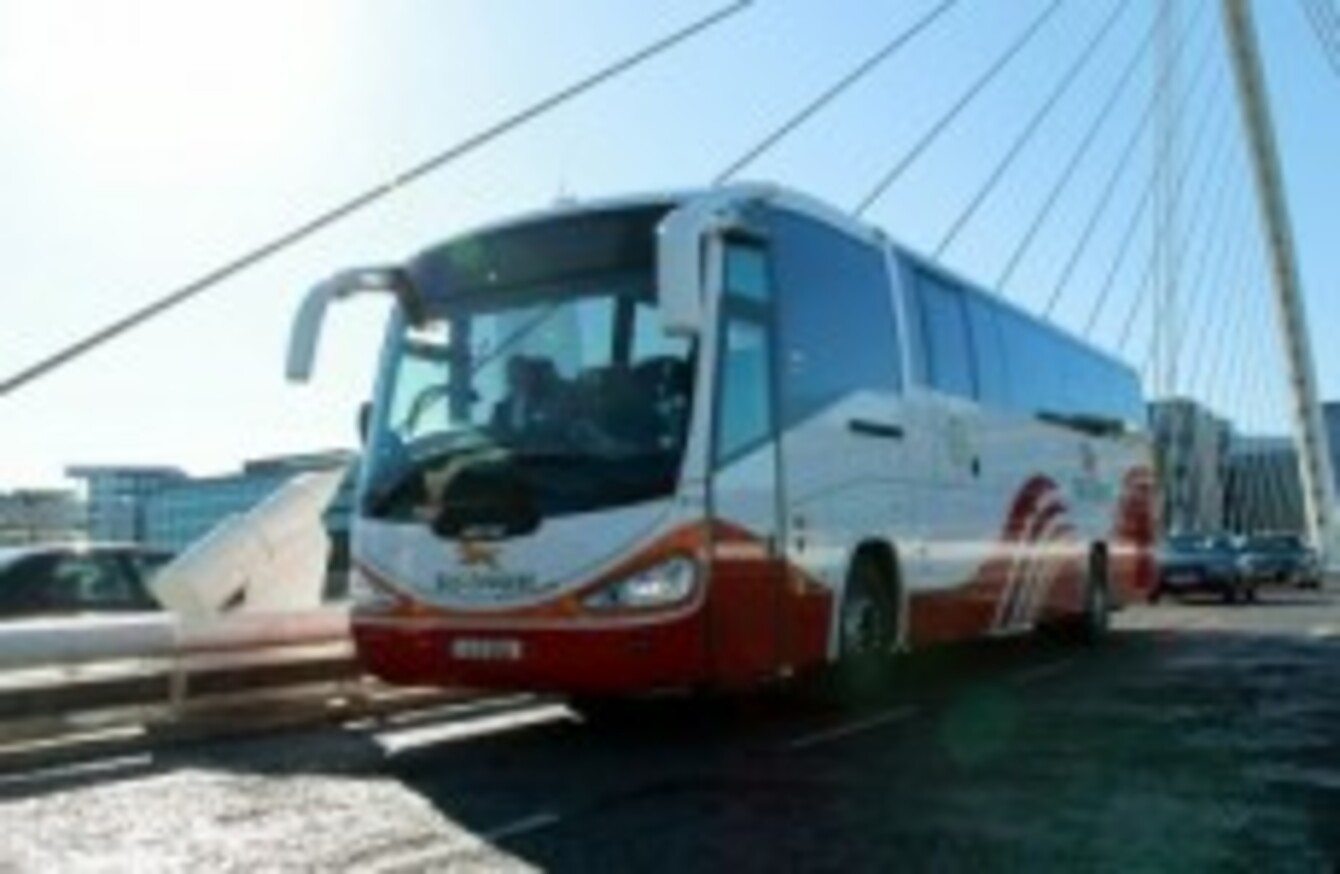 Image: Bus Éireann
Image: Bus Éireann
Updated 23:07
BUS ÉIREANN IS investigating an alleged incident on one of its vehicles during which a woman became trapped in the luggage hold.
In a statement this afternoon, the company said it takes "complaints very seriously".
"This matter is currently being investigated and you will appreciate no further comment can be given pending the outcome of the investigation," it read.
The Irish Independent reports that the middle-aged woman, who was returning to Clare after receiving cancer treatment in Galway, was discovered in the compartment when the bus reached Doolin, 25kms away from where she became trapped. It is thought that she may have fainted after climbing into the area in an attempt to retrieve her bag.
Originally published 17:35