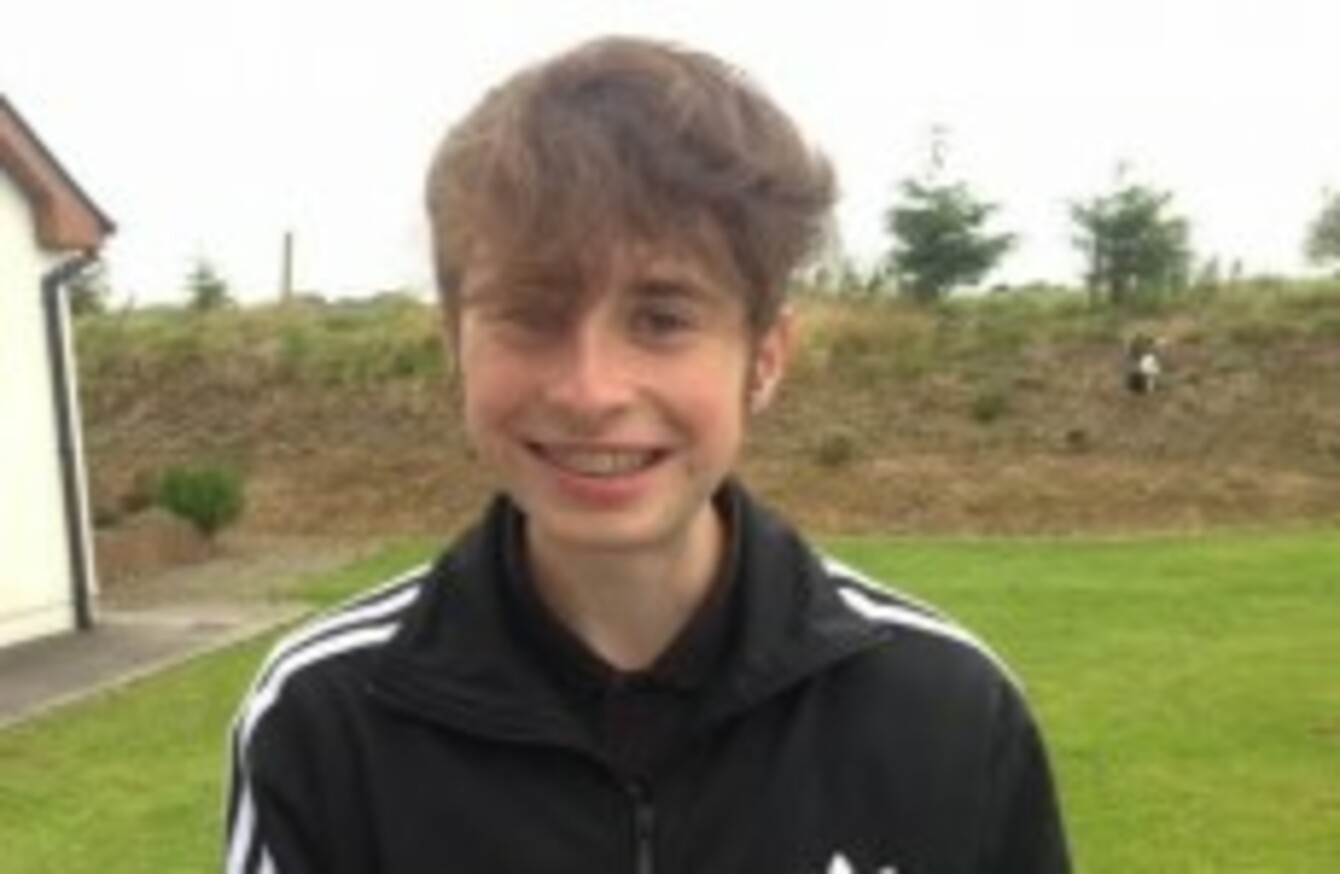 SIX YEARS AGO this teenager was fighting for his life after being diagnosed with a rare aggressive tumour growing on his spine, that was stopping the blood flow to his brain.
Today Con Gill is a happy fifth year student in his local secondary school in Tralee, Co Kerry.
His mother, Kay, is telling the family's story to pay tribute to Cliona's Foundation. She said:
"Con was just a normal little boy out playing football every day, but in January 2009 he started complaining of a crick in his neck. We moved his bed so he wouldn't be in a draft, but it didn't seem to help."
Kay described how she took Con to the GP, orthopaedic surgeons and neurosurgeons to get to the root of the problem.
He gradually lost the use of his arm and leg and developed a difficulty walking before he was eventually diagnosed with a very rare non-malignant tumour of the spine.
Kay Gill said: "They told us it was very serious, that there was a 50/50 chance he could die on the operating table. The doctors said they could try to remove the tumour and end up severing Con's spinal cord.
The chances of him dying during surgery were very high, but if they didn't attempt the surgery the tumour would kill him anyway as it would stop the flow of blood to his brain.
Kay is telling her family's story to raise awareness for Cliona's Foundation, which provides financial assistance for non-medical expenses for families who have a critically ill child.
Gill said: "The only place in Ireland where children can get radiotherapy is Dublin, and we live in Tralee, so obviously there was a lot of expense involved in travelling up and down, and I also had to take a lot of time off work.
"Con needed six weeks of radiotherapy and Cliona's Foundation kept us going during that time, they made our lives bearable."
Cliona's Foundation is a registered Irish Charity providing financial assistance for non-medical expenses for families who have a critically ill child. To date the Foundation has raised in excess of €900,000, supporting almost 250 families with a child that is critically ill and in need of additional financial support.