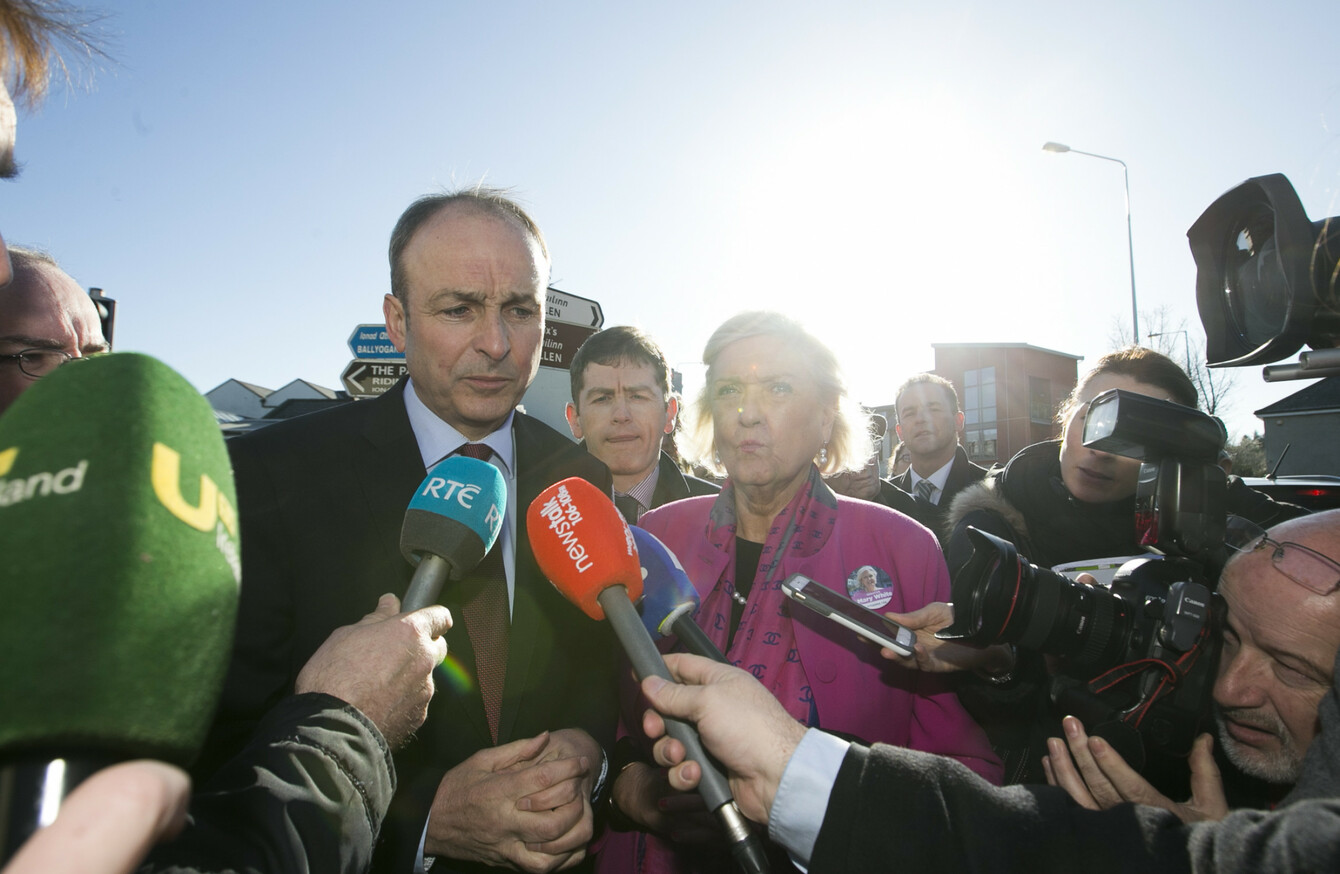 Micheál Martin speaking to reporters during the 2016 general election.
Image: Sam Boal/Rollingnews.ie
Micheál Martin speaking to reporters during the 2016 general election.
Image: Sam Boal/Rollingnews.ie
CANVASSERS SENT OUT over the weekend have been reporting that a Christmas general election could be "terrible" for both people and party activists.
While a potential general election is dependent on the fast-moving political situation, party workers at local level are hearing a forthright message from constituents.
In Carlow, Fianna's Fáil councillor for Muinebheag Arthur McDonald received a universal message over the weekend.
"Basically what I'm hearing from people on the streets is people telling me not to come to the door at Christmas, that no party will be welcome," he says.
"They won't be voting either, I'd say less than 50% of the people will vote."
People have enough on their minds, family coming home for Christmas, getting ready for Christmas and so on without people calling to the door, knock, knock, knock every five minutes. That will antagonise people and turn them off politics 100%.
Getting ready for an election isn't exactly unusual for politicians who know that events can gain momentum very quickly, so being prepared makes sense.
Making sure that candidates are selected ahead of time at local conventions is one such preparation that must be made and efforts to have these selection convention completed has increased over the past few days.
In preparation for a potential imminent election, Fine Gael has brought some of its selection conventions forward and will hold 18 over the course of last night and tonight.
If an election is called, the remainder will be completed this week.
On the canvass
Canvassing is also an ongoing part of a TDs work but over the weekend there were reports of more canvassing taking place than an average November.
The canvassing that was taking place also had a different feel to it with members of the public expressing the displeasure that it could become a feature of this Chirstmas period.
Fine Gael councillor Ray McAdam was canvassing in his local Stoneybatter on his own behalf and for Dublin Central TD Paschal Donohoe.
McAdam told TheJournal.ie that "an election in Christmas week is not on anyone's wishlist".
The idea that we'll be brought to the polls by a combination of Sinn Féin and Fianna Fáil is terrible for people. At one point one man mentioned to me that the negotiations at this Brexit summit the week after next are as important to the State as the treaty negotiations in 1921.
"Someone said to me 'don't dare come knocking on my door Christmas week, the door will be shut in your face'. No one wants to be thinking or worried about a general election when they have planning to do or family coming home for Christmas," he added.
McAdam said the Fine Gael team in the constituency is a committed one and could cope with an election if it happened, but that their team would be "stretched" during the busy period.
This sentiment was echoed by Fianna Fáil's McDonald who said that local councillors who go out canvassing for TDs won't be best pleased if party bosses make them go out at Christmas.
"The party leadership are distant from councillors and people in the streets. They're living in a different world to us," he said.