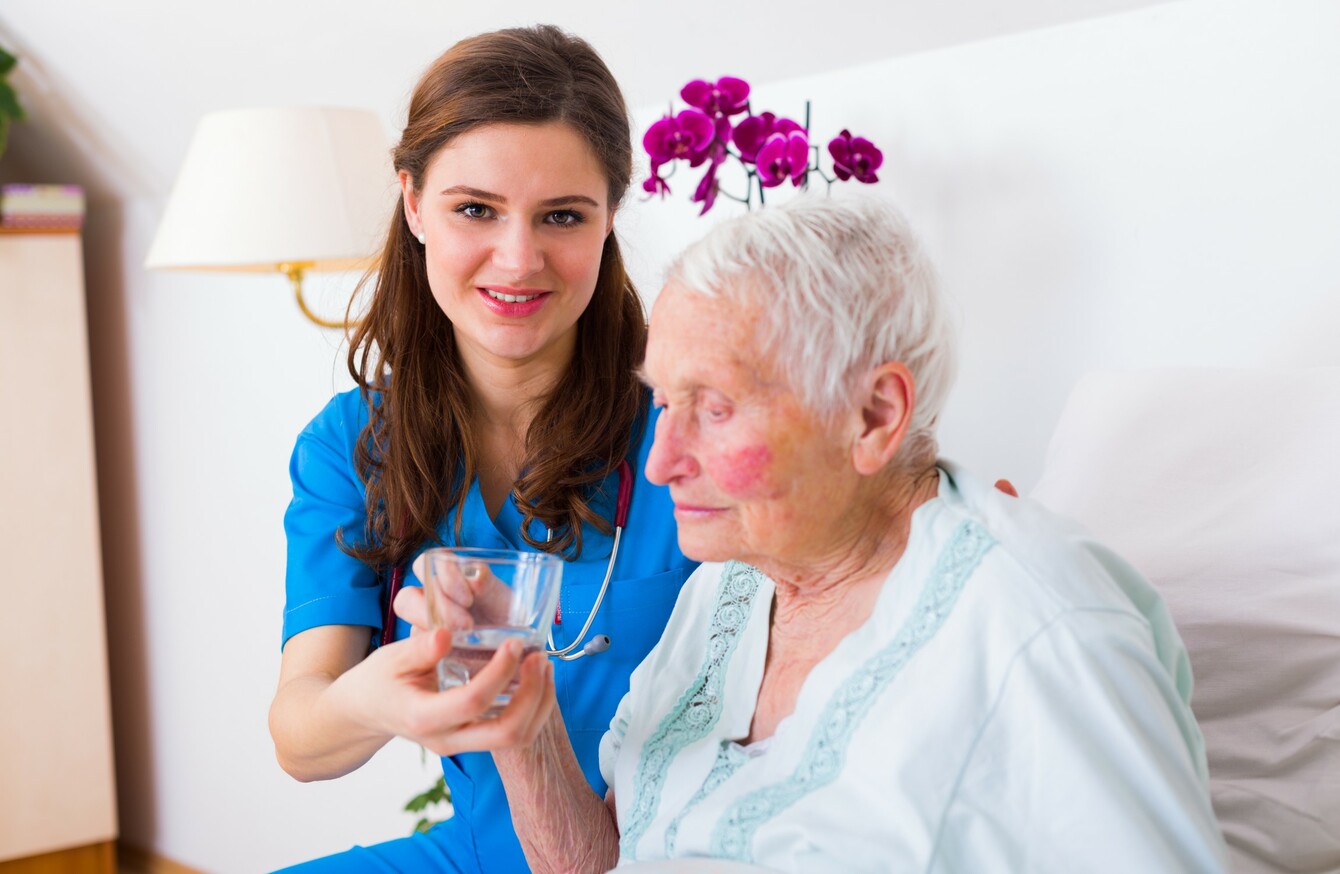 File photo
Image: Shutterstock
File photo
Image: Shutterstock
NURSING, MIDWIFERY, AND pharmacy courses are among the hardest degrees to get into this year, according to the latest Round One offers from the Central Applications Office (CAO).
Over half of all applicants (21,505 students) have received their first preferences – and 79% attained at least their third preferences.
Although midwifery, nursing and some arts courses are in demand, the highest points were again for medicine, dentistry and pharmacy.
Medicine, pharmacy and dentistry
Medicine is 730 points at both Trinity and UCD; 726 at UCC; and 725 points at the Royal College of Surgeons – although not all with these points gained entry to the Dublin universities.

Dental science is 585 points at Trinity (down from 590 last year), law and business is also 585 points, and human genetics is 570 (down five on 2015) and pharmacy is 560, up from 550 in 2015.
Pharmacy is 550 points at the Royal College of Surgeons, up from 545 last year. Again, not all who gained these points were accepted onto the courses.
In UCD, quantitative business is 585 points, while veterinary medicine 570 points, both down five on last year.
Dentistry at UCC is 585 points (up on last year), pharmacy 565 (up from 555 in 2015); mathematical sciences is 560 (550 last year), law and business were 530, and nutritional sciences is at 510, unchanged.
All students with the required points for UCC gained entry, bar applicants for nursing, graduate entry medicine and midwifery. These courses were in demand across most colleges.
Teaching, nursing and midwifery
A raft of courses were unable to accept all those who had achieved the points totals, including primary teaching at DCU (465); at Marino (460); and at Mary Immaculate (465).
With a shortage of nurses in Ireland, and Irish nurses in demand in the UK and Australia, points for nursing and related degrees are also high.
In UCC, midwifery and nursing were both 445 points (unchanged from last year), although not all were offered places.
The same went for general nursing at UCD, IT Tralee and Trinity (all 425 points). General nursing was 420 at TCD in 2015 – and 415 in IT Tralee and UCD.
Other courses that were unable to accept all with the required points were midwifery at UCD (480 points, up 15 points on last year); psychiatric nursing at Athlone IT (375) and general nursing at Dundalk IT, GMIT and Letterkenny IT.
Physiotherapy, meanwhile, is 555 points at UL, and 535 points at TCD - although, again, not all students with these points were accepted.
Computers, arts and engineering
IT-related degrees were also high in demand, although some points totals were marginally down on last year.
Not all students with the requisite points for computer science at TCD (480) or computer science and business (505, up five on last year) gained entry.
Some arts degrees also commanded higher points at Trinity, including History and Political Science (535, up from 510 last year); Philosophy, Political Science, Economics and Sociology (555 points, up on last year).
Points for biomedical sciences were slightly down at UCD (550, compared to 565 last year).
Engineering at Trinity College Dublin has risen again meanwhile, to 500 points from 495 last year – and not everyone with 500 points has been offered the course.
For the latest CAO 2016 news, click here.