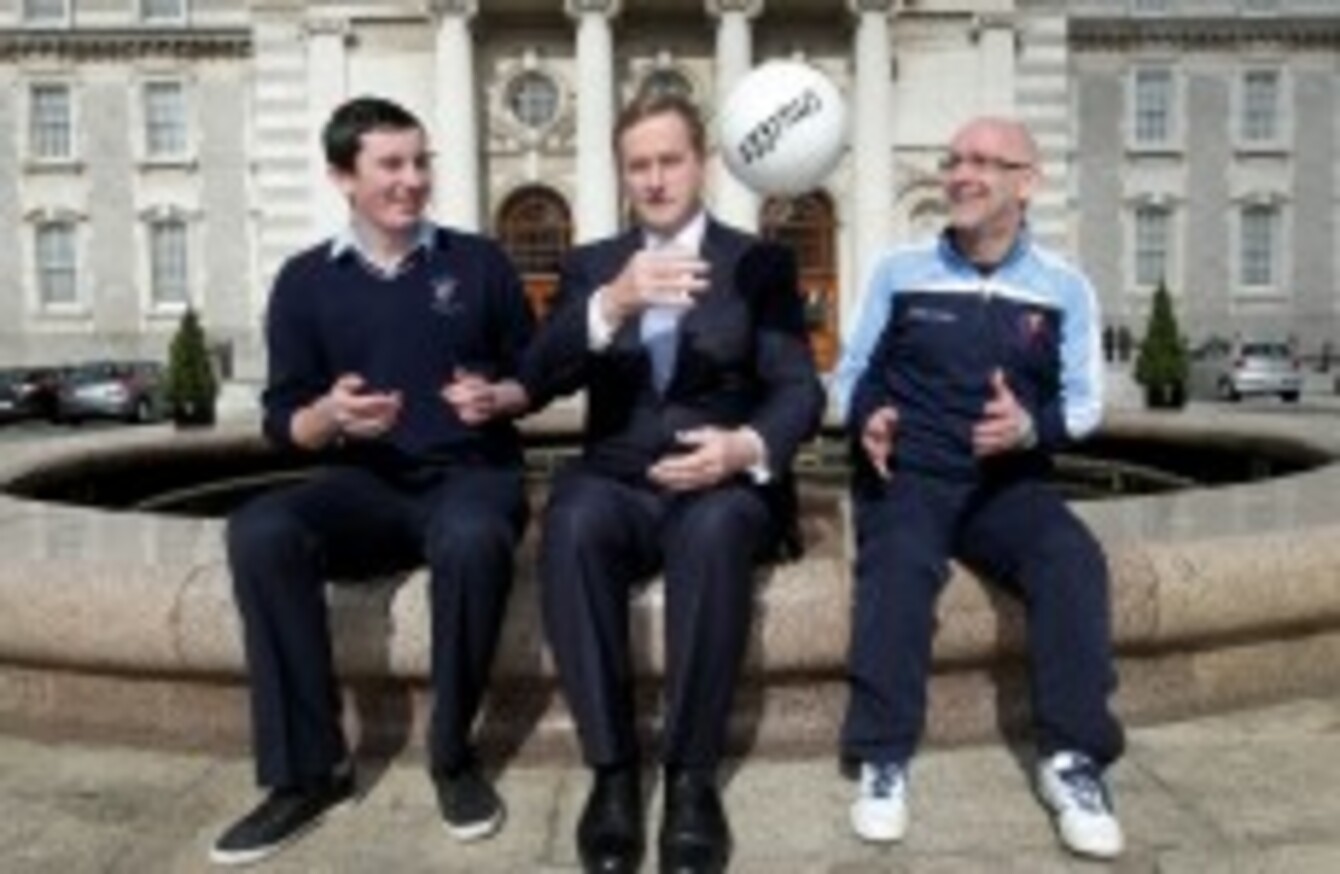 (L-R) Ryan Callan, Enda Kenny and Enda Tourish.
Image: Mark Stedman/Photocall Ireland
(L-R) Ryan Callan, Enda Kenny and Enda Tourish.
Image: Mark Stedman/Photocall Ireland
A PE TEACHER recently saved the life of his 16-year-old student after the teenager collapsed in the middle of class.
The incident happened in Our Lady's School in Castleblayney, Co Monaghan, when Ryan Callan collapsed on front of his fellow pupils during a PE session.
The teacher, Enda Tourish then administered CPR to the stricken teenager before he was taken to hospital and put into a medically induced coma to allow his body to recover from the incident.
The boy's family were warned to be be prepared for the worst given the severity of the situation, but Ryan defied expectations and has since made a full recovery.
The incident led to the student, his teacher and his mother becoming involved in the Irish Heart Foundation's (IHF) Happy Hearts Appeal which takes place next month.
The appeal is due to focus on fundraising for investment in compression-only CPR awareness and education.
The IHF say that lives of all ages are lost from sudden cardiac arrest every day in Ireland and that two-thirds of cardiac arrests happen at home and half of these happen in front of someone.
Their message is that they want as many people as possible trained in CPR, with the example of Ryan Callan demonstrating how effective it can be.
"People who have been trained in CPR are ten times more likely to attempt CPR in the event of an emergency than people who have not," says IHF CEO Barry Dempsey.
Sometimes people are afraid in case they cause harm and we need to spread the message that starting CPR won't cause harm but it can double a person's chance of survival by maintaining blood flow to the brain.
The IHF say that for many years survival from out-of-hospital cardiac arrest was less than 1 per cent in Ireland but that this has now risen to over 5 per cent.
IHF's appeal is aiming to raise €500,000 for CPR education through the sale of €2 happy heart badges by on-street volunteers and in SuperValu stores.
An Taoiseach Enda Kenny, who has also lend his support to the appeal, commended the "bravery and quick response" of his namesake in the Monaghan school.