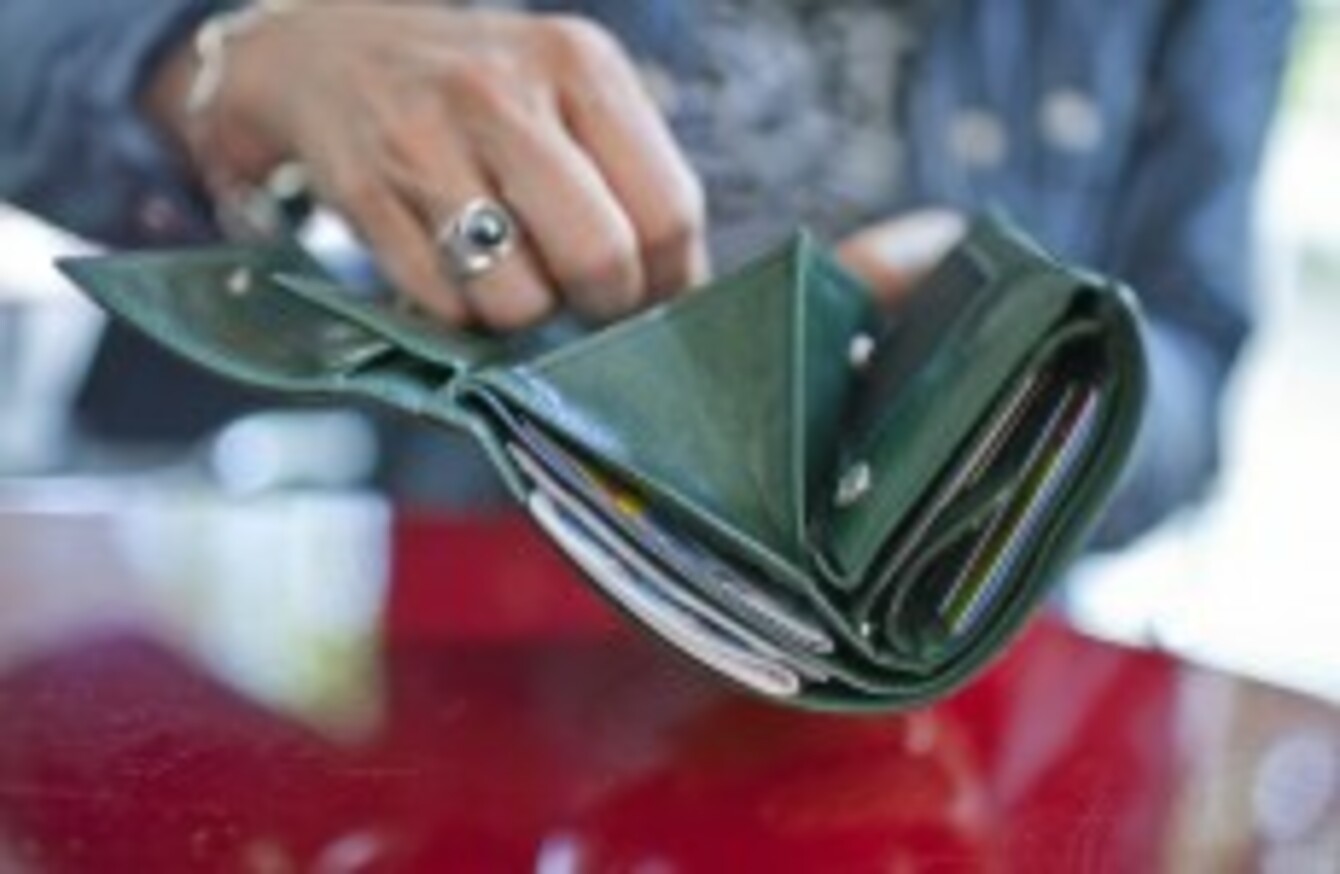 Image: GAETAN BALLY/Keystone Switzerland/Press Association Images
Image: GAETAN BALLY/Keystone Switzerland/Press Association Images
YESTERDAY A SURVEY carried out by Visa Europe revealed that Irish adults carry an average of €23 in cash on a daily basis.
That's a total of €78.2 million in cash being carried in pockets, wallets, purses and bags around the country every day, while last month it was revealed that Irish people take out more money from ATMs than anyone else in Europe.
New figures from the Central Bank have revealed that the average net worth of each person in Ireland is €99,875. Now, we know nobody is carrying that kind of cash around with them, but today we're asking how much you do carry on average on a daily basis?