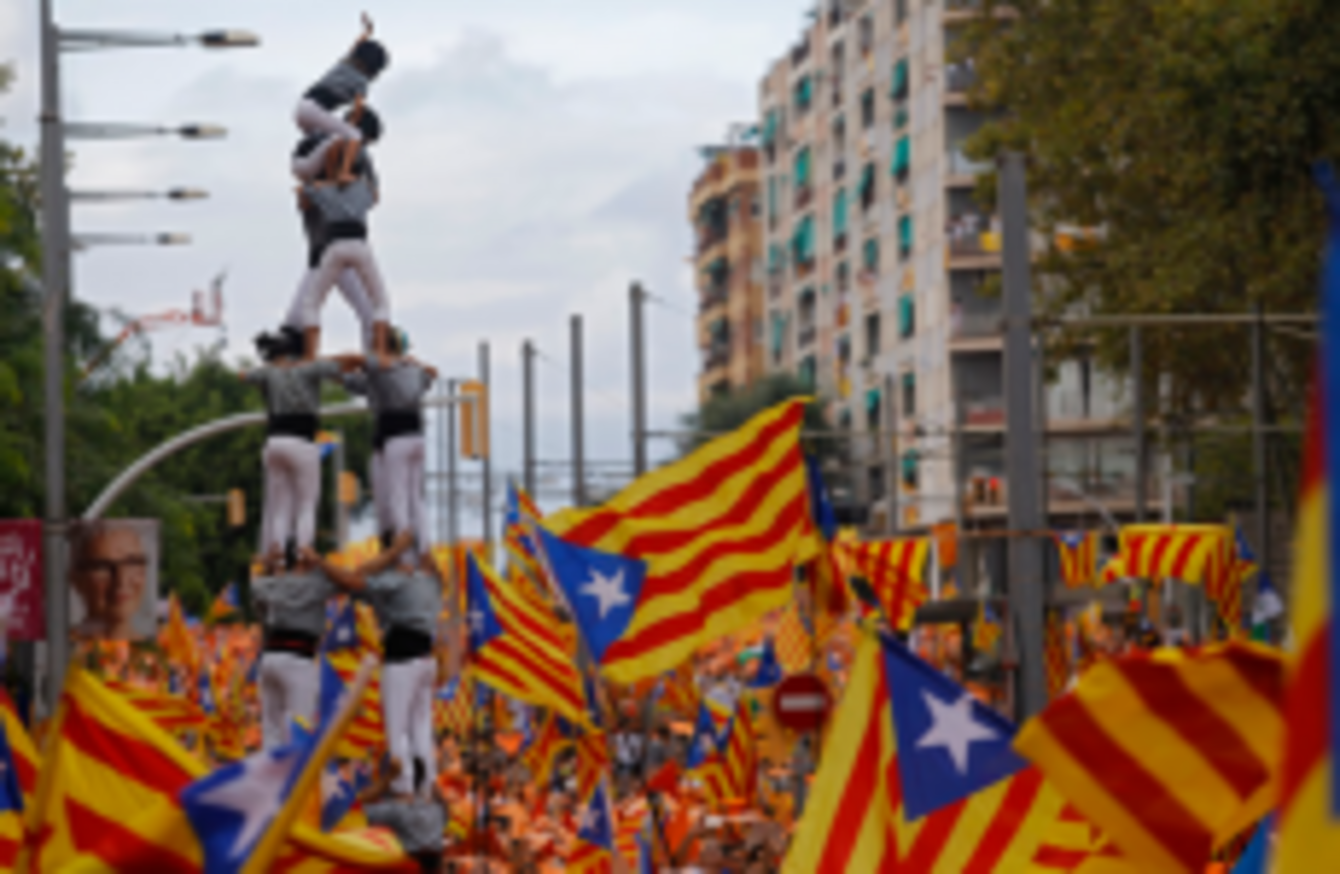 Image: Associated Press
Image: Associated Press
SPANISH LEADERS RAISED pressure on Catalonia over its independence drive, warning it would put pensions and bank deposits at risk, as insults and threats heated up campaigning for the region's crucial election.
Nationalist leaders in Catalonia have vowed to declare independence within a year and a half if they win a majority of seats in the regional assembly on Sunday.
Two days after Catalonia's president Artur Mas urged Catalans to "give the finger" to their opponents and vote for independence, the central government hit back with grim warnings of what would happen to the wealthy northeastern region if it broke away.
"Some say that Catalan independence is the panacea that cures all ills, that it will generate jobs. All of that is not true," Spain's Prime Minister Mariano Rajoy said during an interview with radio Onda Cero.
It would leave the EU. What would happen with pensions? There are many more pensioners than contributors. What would happen with financial institutions, what would happen with bank deposits, to the currency?
He also said he "did not know" if Catalans would be able to hold on to their Spanish citizenship if Catalonia became independent.
Independence camp tops polls
Two opinion polls released on Monday show separatist parties could win a majority in the 135-seat Catalan regional parliament.
The prime minister ruled out dialogue with the Catalan government as some business leaders and opposition parties have urged.
He said any push by Catalan nationalists to break away from Spain after the regional elections "would have no legal value; we would obviously go to the Constitutional Court."
Catalonia, a region of 7.5 million people which accounts for a fifth of Spain's economic output, has its own language which was suppressed during General Francisco Franco 1939-75 dictatorship.
The region's independence drive has intensified over the recent years of economic crisis. Catalans complain about how much of their tax money is redistributed to the rest of Spain.