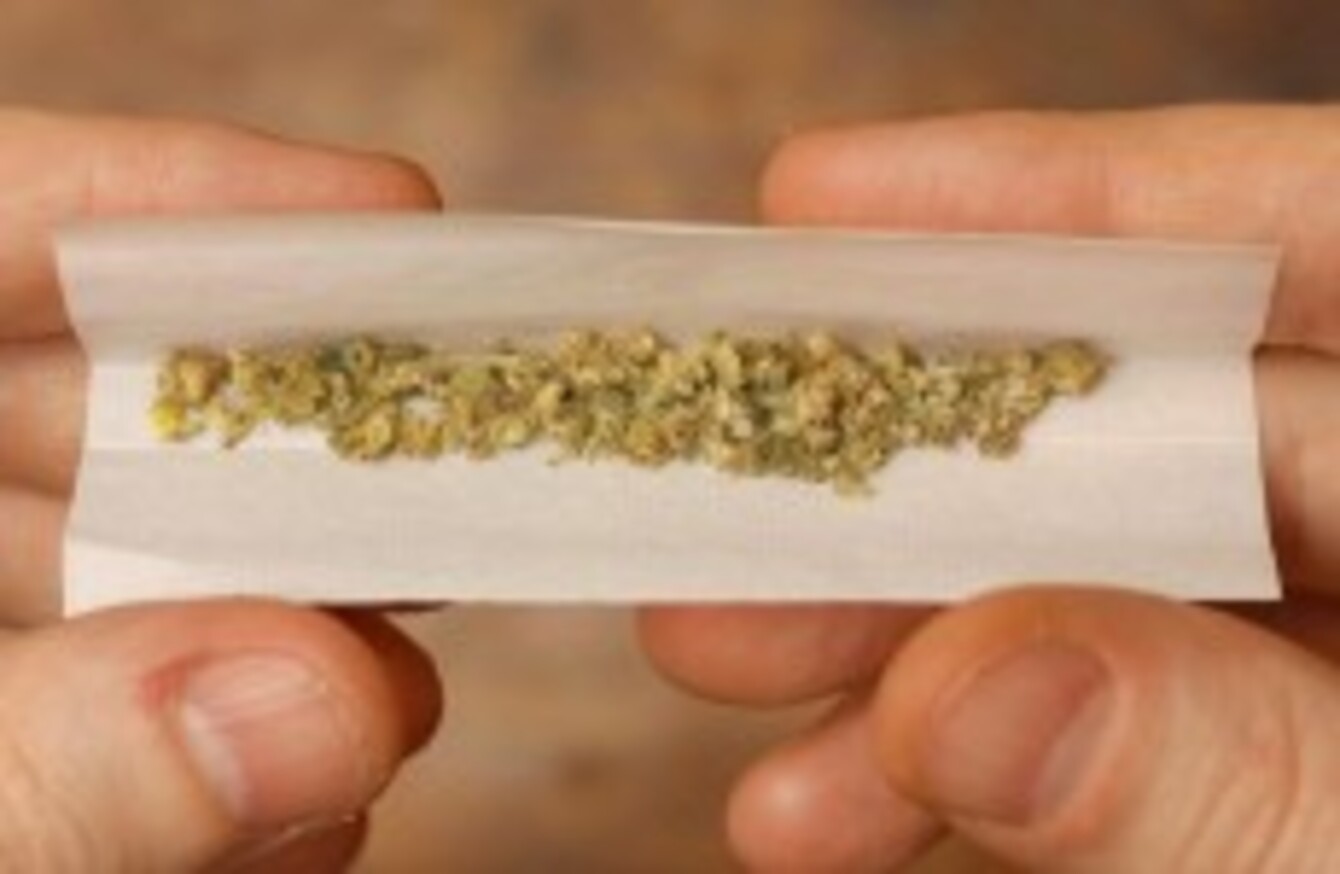 Image: Matthew Fearn/PA Wire, file
Image: Matthew Fearn/PA Wire, file
A MEMBER OF the Irish College of General Practitioners, part of their guidelines development group, has said he supports the decriminalisation of cannabis use.
Dr Cathal Ó Súilleabháin insisted that legalising the use of cannabis would not be a case of throwing another substance open to abuse "into the mix".
He told RTÉ Radio 1′s This Week: "It's already out there and widely used. The purpose of this bill is not to increase cannabis use. Indeed there is no evidence around the world where law have been relaxed and decriminalisation has happened that increased use occurs.
It's a question of using that drug much more safely and causing less harm to the individual and to society. I believe that the laws that exist at the moment are causing more harm than good.
He was speaking in relation to the Cannabis Regulation Bill put forward by independent TD Luke 'Ming' Flanagan this week. (You can read the full bill here - or main points here.)
Ó Súilleabháin insisted that he was not condoning the use of cannabis by young people, but he said that research had not been done to establish whether cannabis causes mental health problems. He said: "I would have grave concerns about young people using cannabis for a start; that's number one. But there is an established link between the use of cannabis and psychosis. What is not established is that cannabis use causes psychosis."
Expanding on his point, he compared the information available linking tobacco use and psychosis:
"There is also a very well established link between tobacco use and psychosis and in fact our own laws here in Ireland the one place you're allowed to smoke in a hospital is as a psychiatric outpatient and there is an exception in the Tobacco Control Act of 2007 that allows smoking inside psychiatric units. And the reason for that is because psychiatric patients and particularly psychotics tend to use tobacco very heavily.
Now nobody suggests – even though there is a link and there is an association – that tobacco causes psychosis.
He said that decriminalising cannabis would lead to safer, better quality products which would be less harmful than "anything produced in a criminal environment (which) is usually contaminated or poor quality", and that legalisation would take "millions" out of the criminal economy.
The GP also claimed that there was a "huge amount of research" that showed cannabis was much less harmful than some medicines that could be bought over the counter. "Paracetamol, for instance, there is in the region of 150 – 200 deaths in the UK every year from paracetamol." If cannabis users had no fear of prosecution, he said, they would be available for proper research and study for the first time.
On the other side of the coin, legalisation would not – he believes – allow an industry to profiteer from cannabis use. He said that we are being made aware of the negative effects of alcohol and tobacco use and that controlling lobbyists for those industries no longer had the power they once had. Ó Súilleabháin said he believed the same would be true of cannabis now, were it legalised.
Meanwhile, independent TD Catherine Murphy echoed comments made by fellow Technical Group member, independent John Halligan, that the cannabis bill required "mature debate". She said today that she hadn't made up her own mind on how to vote on Flanagan's proposal but wanted to "do some research" before she made a decision.