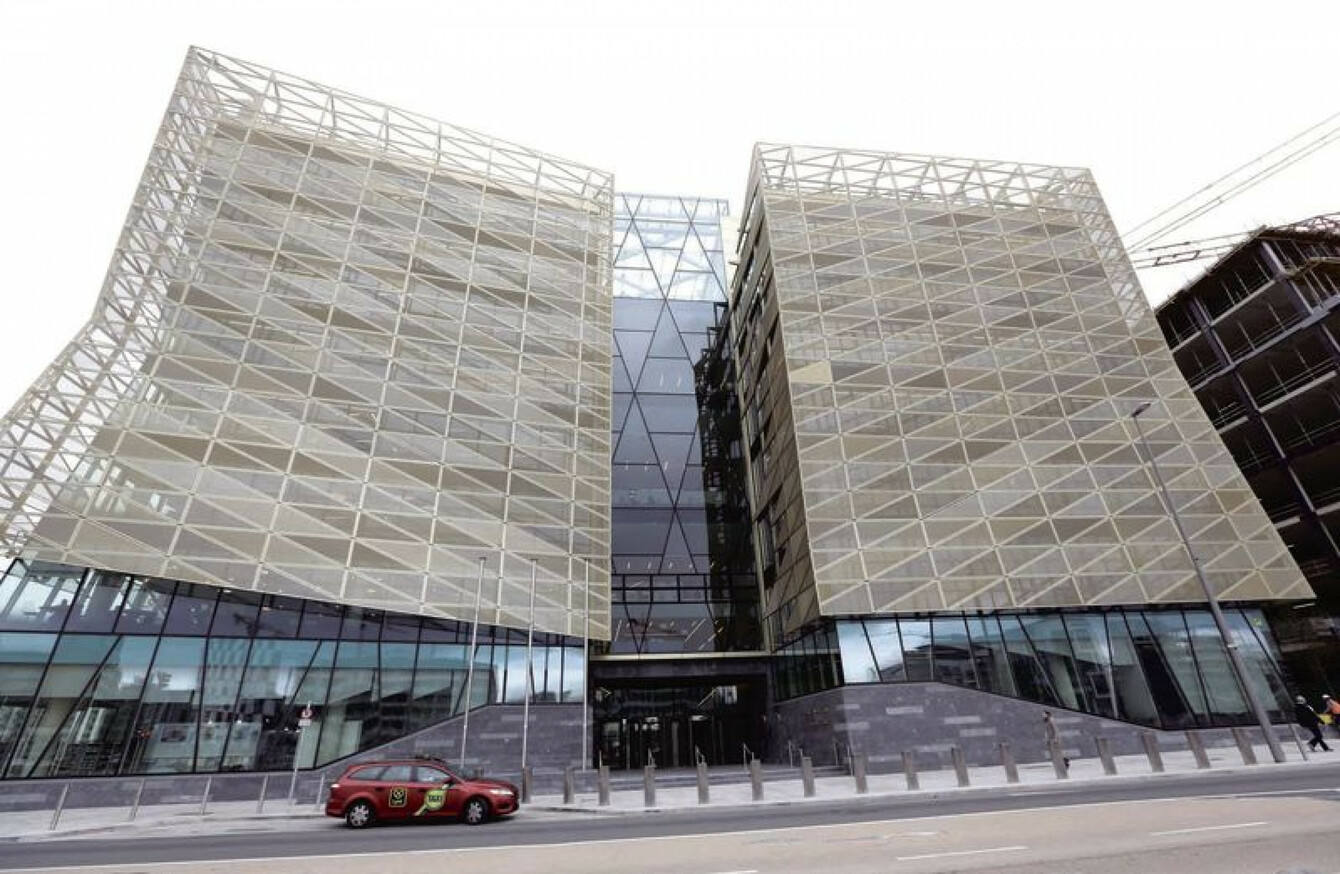 The Central Bank's new headquarters at North Wall Quay, Dublin
Image: RollingNews.ie
The Central Bank's new headquarters at North Wall Quay, Dublin
Image: RollingNews.ie
THE CENTRAL BANK of Ireland has fined a life assurance company €1 million for four breaches of the Money Laundering and Terrorist Financing Act.
Intesa Sanpaolo Life, the life assurance wing of one of Italy's largest banks, has admitted the breaches. The company was reprimanded last week.
The Central Bank's enforcement investigation identified "significant failures in Intesa's controls, policies and procedures in respect of anti-money laundering and counter terrorist financing".
In a statement, the Central Bank said the breaches occurred from the enactment of the Act in July 2010 and continued on average for three years and 11 months. The breaches composed of failures by Intesa in relation to:
Risk assessment: assessment of money laundering/terrorist financing risks specific to its business.
Customer due diligence: policies and procedures for conduct of enhanced customer due diligence on customers who were politically exposed persons.
Suspicious transaction reports: procedures for reporting suspicious transactions to An Garda Síochána and the Revenue Commissioners without delay.
Anti-money laundering and counter terrorist financing (AML/CFT) policies and procedures: incorporation of a mechanism for regular review.
Intesa does not sell its life assurance products in Ireland, but has about 400,000 customers across the European Union.
Brenda O'Neill, Head of Enforcement Investigations at the Central Bank, said the organisation "has responsibility for monitoring and enforcing the compliance of life insurers based in Ireland" with the 2010 Act.
O'Neill explained: "This includes insurers such as Intesa that 'passport' in order to operate in other EU member states on a freedom of services basis without establishing branches in those other member states.
This case, and the level of fine imposed, reinforces the requirement that firms in all sectors must adopt robust and effective policies and procedures to prevent and detect money laundering and terrorist financing.
"Furthermore, firms must ensure such policies and procedures are updated in a timely manner in response to changing legal and regulatory requirements, emerging risks and evolving business models. The fine also reflects the significant increase in penalties imposed for AML/CFT breaches in recent years."