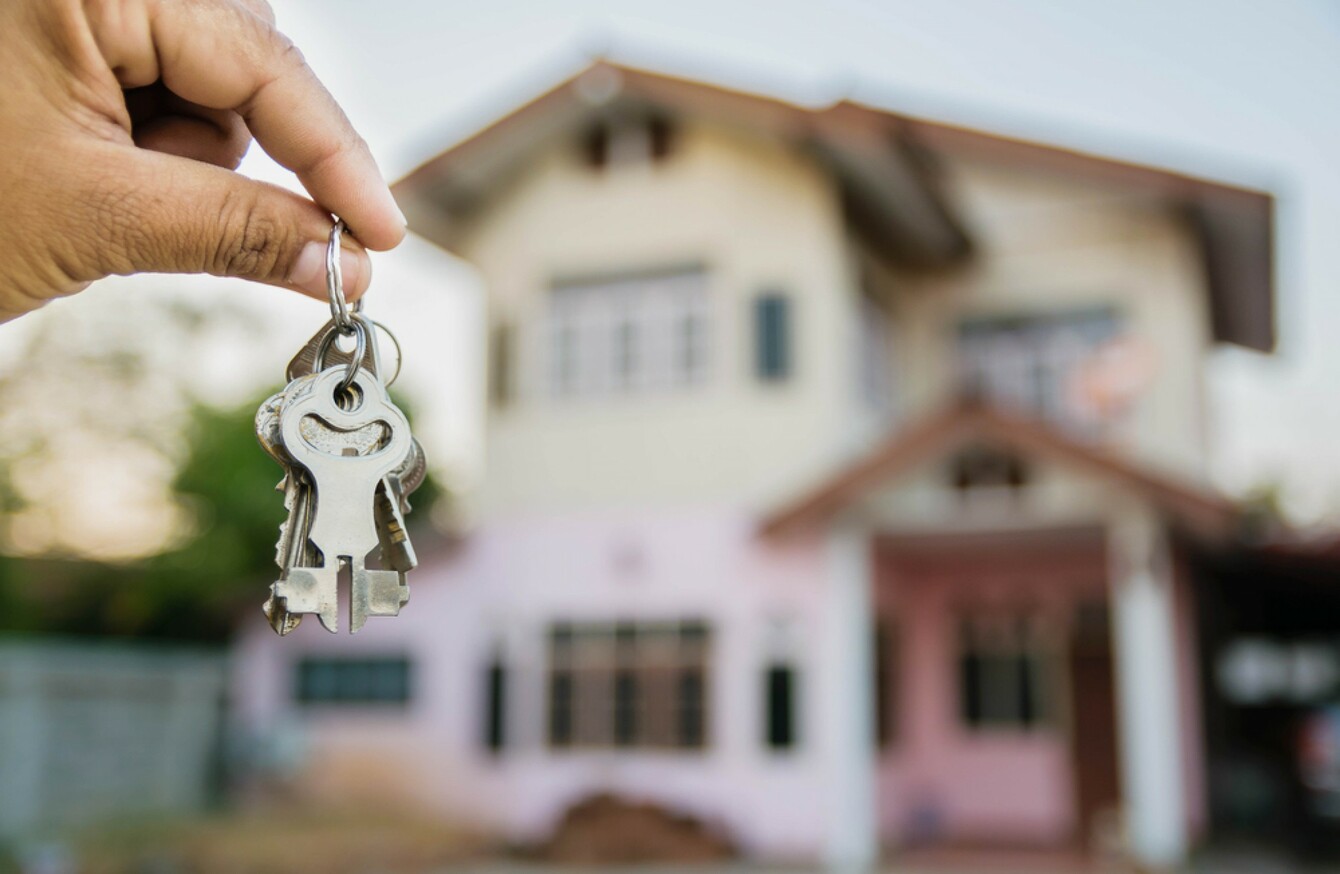 Image: Shutterstock/CRAZYBOM
Image: Shutterstock/CRAZYBOM
THE CENTRAL BANK has published a new Economic Letter, providing a detailed overview of mortgage lending in Ireland last year.
The overview includes data from AIB, Bank of Ireland, Permanent TSB and KBC Bank Ireland and examines characteristics of home buyers as well as how the banks are complying with regulatory limits on mortgage lending.
Its stats show that 29,893 mortgage loans worth €5.7 billion were issued in 2016, with the average first time buyer borrowing €185,939 to buy a home.
Taking a typical first time buyer, single or a couple, the Central Bank says: "FTBs (first time buyers) in 2016 were, on average, 34 years old.
In 2016, the average loan drawn down by FTBs was €185,939 and the average property value was €250,361… The average income of FTBs in 2016 was €67,287.
Over a third of first time buyers bought homes in Dublin, and 90% of them were employees.
Single borrowers, meanwhile, accounted for 56% of first time buyers.
For those granted a mortgage who were not first time buyers, the average loan was €217,602 with an average property price of €390,933 and an average income of €106,421.
Regulations
The analysis also looked at loan-to-value – when mortgage is granted based on the overall value of the property – and loan-to-income – when a mortgage is granted based on someone's income – limits and if the banks were following them.
For example, the regulations say that a mortgage cannot be granted if the value is 3.5 times a person's income.
For first time buyers, they borrowed an average of 2.9 times their income for their mortgage last year.  Similarly, they borrowed on average 78.8% of the value of their property.
As a result, the average first time buyer would have required a deposit of around €50,000.
The ratio of loan-to-value and loan-to-income mortgages were higher for first time buyers than subsequent buyers, the central bank said, because the latter "usually [carries] equity from a previous property when purchasing a new dwelling".
The main reason people got a mortgage last year was to live in a home, said the Central Bank.
According to the Economic Letter, "the vast majority of lending was for PDH (private dwelling homes) purchases with limited buy-to-let activity".