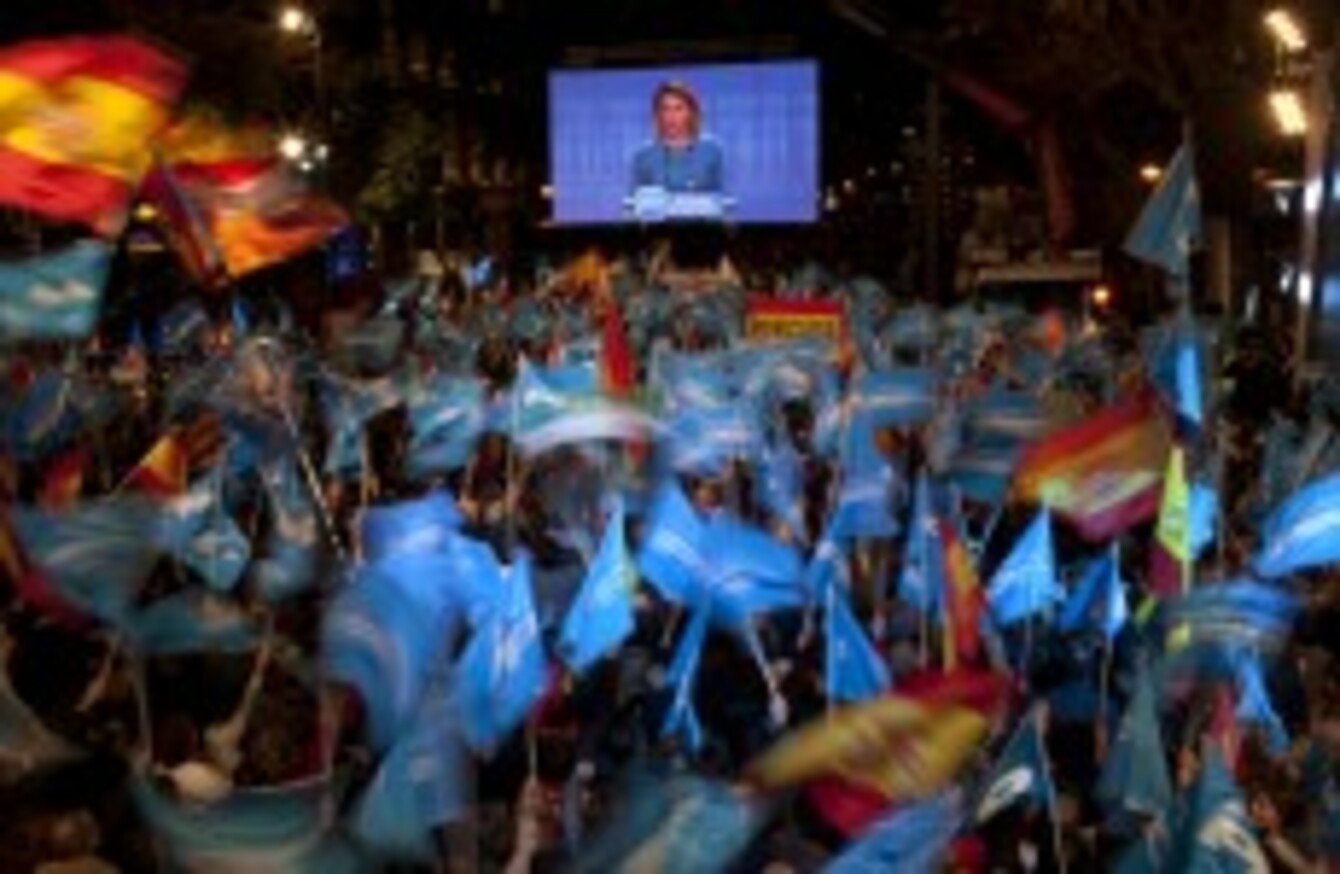 People's Party supporters celebrate in Madrid
Image: Emilio Morenatti/AP/Press Association Images
People's Party supporters celebrate in Madrid
Image: Emilio Morenatti/AP/Press Association Images
THE CENTRE-RIGHT PEOPLE'S Party has won a landslide victory in yesterday's Spanish general election, ousting the embattled Socialist government as voters expressed their anger at difficult economic times.
Led by Mariano Rajoy, the People's Party sealed a 16-point advantage over the outgoing government, the Guardian reports. The country has seen widespread protests over austerity measures and 23 per cent of people are currently out of work.
Rajoy is widely expected to introduce major reforms and further austerity measures, as Spain battles to avoid an EU bailout. Last week its 10-year bonds came perilously close to the 7 per cent interest rate often seen as unsustainable.
The country's new leader-elect told supporters, "Difficult times are coming," Reuters reports. "Spain's voice must be respected again in Brussels and Frankfurt… We will stop being part of the problem and will be part of the solution."
Outgoing PM Jose Luis Zapatero-Rodriguez had stepped down in advance of the election amid widespread anger at his government, picking a successor to run in his place.
This Al-Jazeera video shows People's Party supporters celebrating their victory:

Video: AlJazeeraEnglish