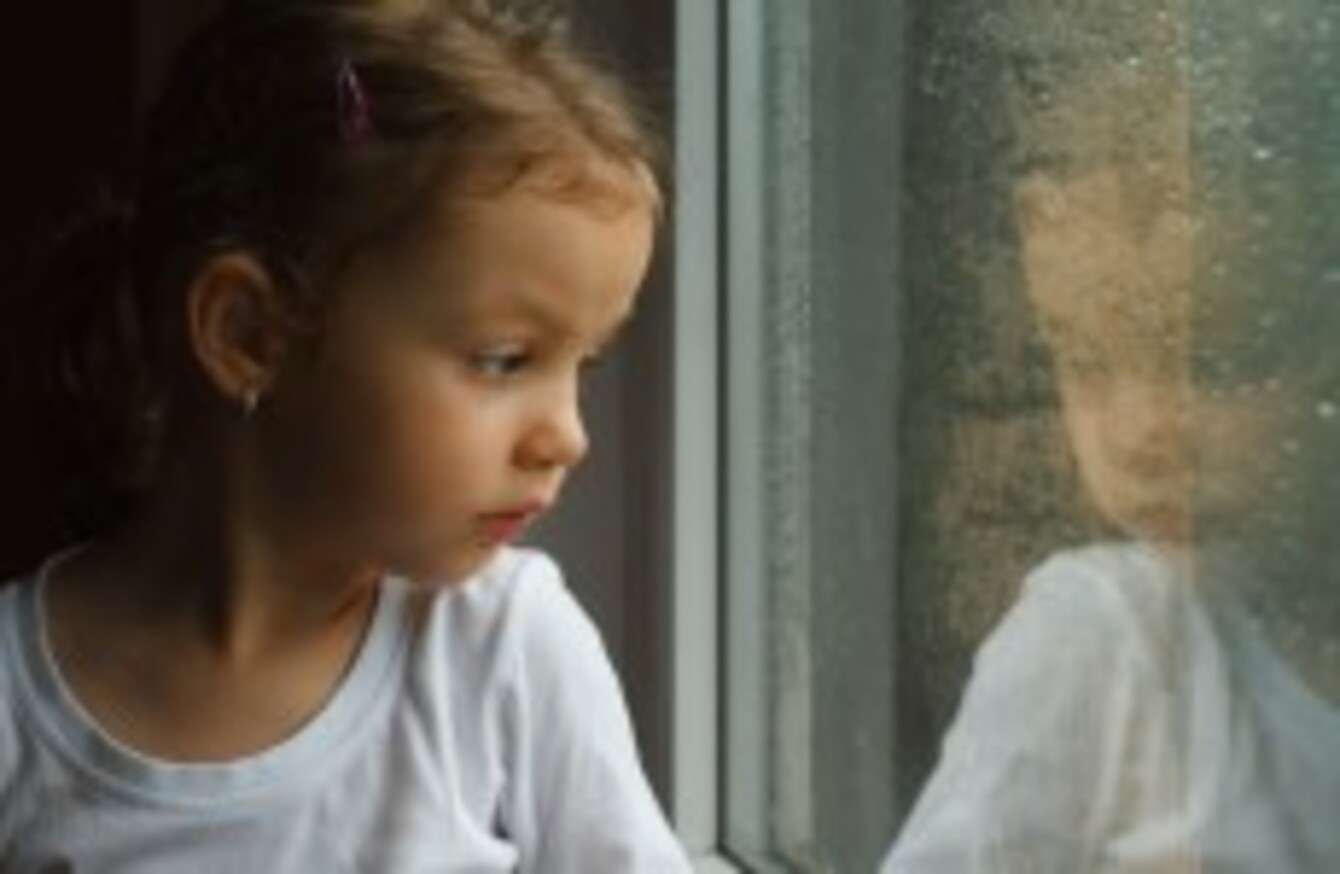 Image: Shutterstock/Studio 37
Image: Shutterstock/Studio 37
NEW FIGURES SHOW a big variation in child care orders in courts across the country – and questions should be asked about why this is so, an expert in the issue told TheJournal.ie.
A care order places a child in the care of the HSE, either temporarily or permanently, and there are different types of orders. These cases usually come about because the child or children are at risk or in need of being taken into care.
Carol Coulter of the Child Care Law Reporting Project (CCLRP) was speaking as they prepared to release their latest annual figures from the Courts Service.
In Letterkenny, for example, 368 child care applications were made in Letterkenny in 2014, compared to 16 in Carlow.
She told TheJournal.ie: "We do need to look at why these variations exist." She asked if this was because some parts of the country have better family support services.
She also questioned if hearings are very rushed in some parts of the country, and whether there is a "geographic lottery" in place.
They show that the District Court dealt with almost 10,000 different applications under the Child Care Act countrywide in 2014.
The CCLRP notes that many of these were renewals or reviews of existing orders, and that several orders may be made in respect of an individual child.
Trends
The CCLRP said that one trend has been the continued wide variations in the number of applications made by Tusla, the Child and Family Agency, in different towns of approximately the same size.
For example, Letterkenny and Mallow, at opposite ends of the country, had 368 and 231 applications respectively last year, continuing a pattern over the past four years that never saw their numbers fall below 200.
But certain District Courts have very low volumes of applications, which is also continuing a pattern seen in previous years.
This is particularly the case with a number of medium-sized midland towns, which have consistently reported low numbers of child protection applications. These are Athlone, Carlow, Longford, Mullingar, Portlaoise, Roscommon and Tullamore, with Bray and Galway also reporting a lower number of applications than might be expected given their size and that of their hinterland.
In these towns and city the number of applications last year ranged from 16 in Carlow to 61 (Galway), averaging 37.
Surprises
CCLRP reports on child care hearings around the country, and Coulter said that over the past few years "we've been really surprised and a little bit disturbed at the number of parents with either mental health issues or cognitive disabilities who end up at risk of their children going into care".
Again, this raises questions about what supports are available for families with these problems, she said.
Coulter added that there also needs to be proper integration policies, and awareness among social workers around cultural differences in child rearing, such as when parents come from a culture where physical discipline is the norm but do not realise it is against the law in Ireland.
The full findings can be found on the official Child Law Project website.The next volume of the Child Care Law Reporting Project case reports will be published on the website in the third week of September.