Source: elmont321/YouTube
CONDITIONS WERE FAR from ideal – but that didn't stop hundreds of people from braving the cold and rain to take their annual Christmas Day plunge yesterday.
Dozens of Christmas Day swims happen all over the country every year with the aim of raising money for charity.
Many more swims and runs are are scheduled for this afternoon – thankfully, the weather looks a bit brighter and drier than yesterday …but temperatures will still hit as low as two degrees.
If you've taken the plunge already, be it for charity or just for fun – well done, wrap up warm today.
And if you're heading out today – don't forget to send us your photos: pictures@thejournal.ie
Cork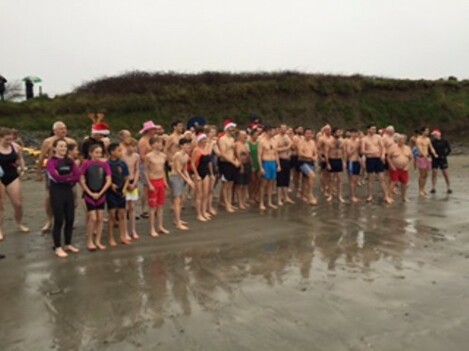 Dozens faced the cold conditions for a Christmas Day swim in Broadstrand, West Cork. Source: Vincent O'Donovan
Dublin
One of the most well-known Christmas Day swim locations is the Forty Foot pier in Sandycove, Dublin.
An organised swim happened where in aid of the St John of Gods charity.
Swimmers brave the elements at the Forty Foot in Sandycove. Source: Kevin Phelan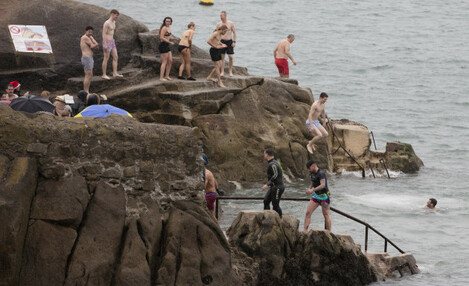 Fair play to the swimmers, the conditions look fierce cold. Source: Eamonn Farrell via Rolling News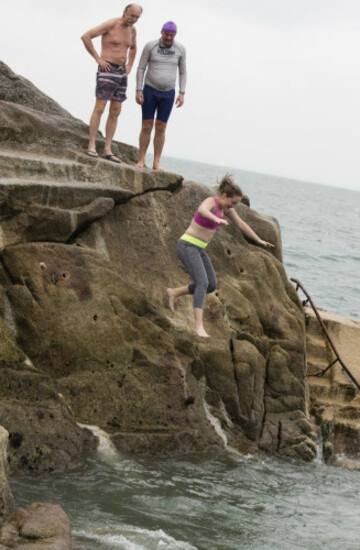 Source: Eamonn Farrell via Rolling News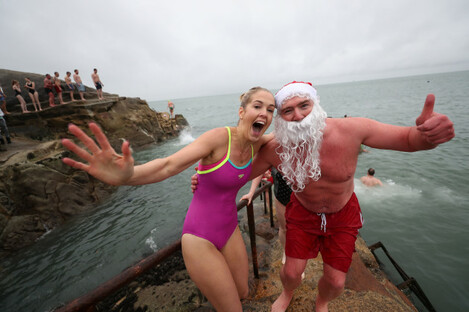 Yes, even Santa took part. Source: Niall Carson via PA Images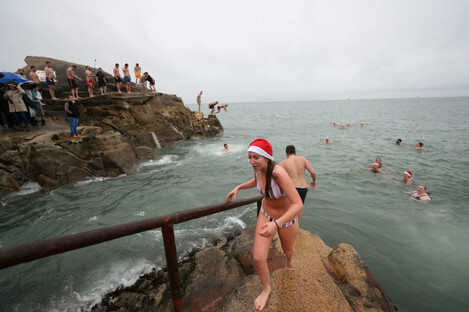 Source: Niall Carson via PA Images
Wicklow
The Happy Pear twins from Greystones, Wicklow joined in on the festivities and headed out for a swim with their friends and family.
Mayo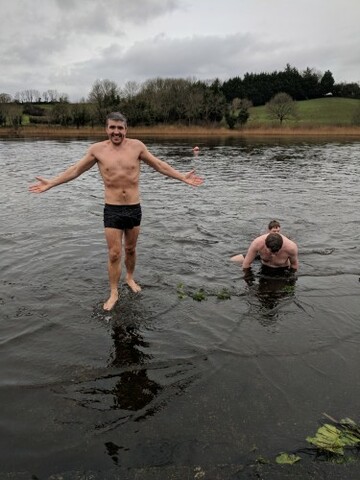 Dozens more swimmers took to the waters at Lough Lannagh, Castlebar Source: Brian McCaffrey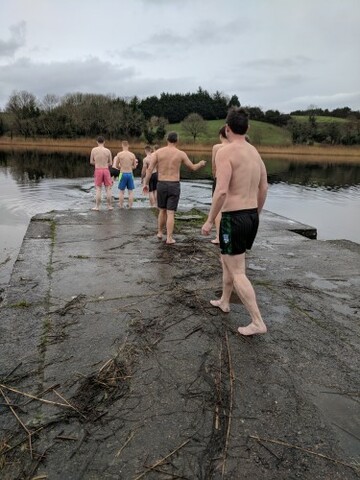 There they are - actually queueing up to jump in the lake Source: Brian McCaffrey
Donegal
It's not just Christmas Day swims that people head out on …many Christmas Day charity runs are organised across the country, too.
A 7.5 mile run and swim was hosted in Buncrana, Donegal on behalf of Crumlin Children's Hospital.
Source: John Mc Candless/Twitter