Updated at 1.30pm
CONDITIONS WERE FAR from ideal – but that didn't stop thousands of people from braving the elements and taking their annual Christmas Day plunge yesterday.
More charity swims and runs are scheduled for this afternoon – but unfortunately, the weather's showing no sign of improving: it's set to be rainy all day, and there's a weather warning in place for south and east of the country.
If you've taken the plunge already – at least that's it finished for another year.
And if you're heading out today – don't forget to send us your photos: pictures@thejournal.ie.
The full moon - on Christmas Day night. Swimmers were warned that the moon would cause strong tidal streams. Source: Sam Boal
Cavan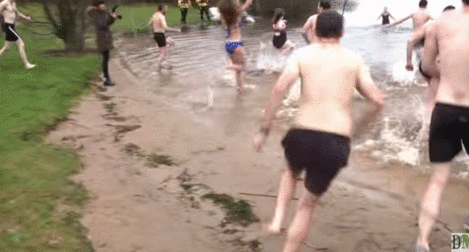 The annual Cavan Icebreakers swim. Source: Brian Daly/Youtube
Source: Brian Daly/YouTube
Dublin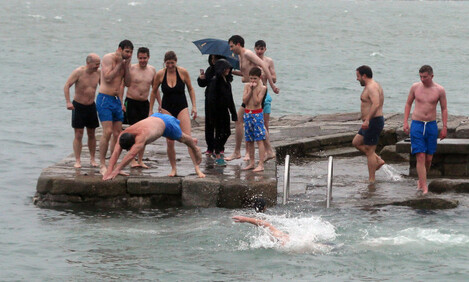 Swimmers brave the elements at the Forty Foot in Sandycove. Source: Niall Carson
There they are - actually queueing up to jump in the sea. Source: Niall Carson
Some of them are wearing hats - which will undoubtedly help guard against the cold. Source: Niall Carson
Looks lovely doesn't it? Source: Niall Carson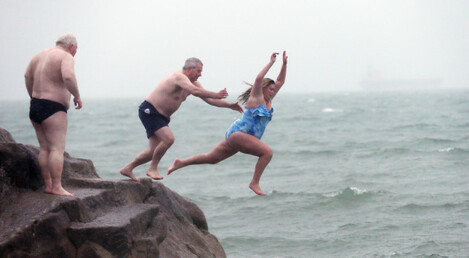 Almost tropical. Source: Niall Carson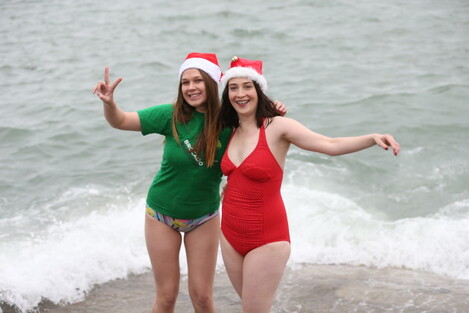 Maija Alhanko and Laura Krohn from Finland get into the Irish Christmas spirit in south Dublin. Source: Sasko Lazarov
As does Santa. Source: Sasko Lazarov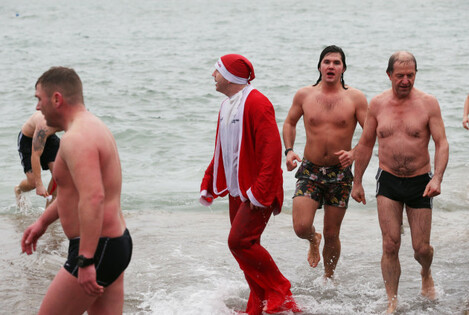 And his elves. Source: Sasko Lazarov
Kerry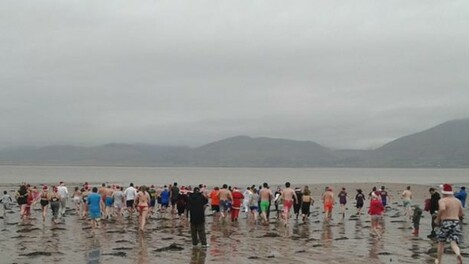 Locals in Cromane in Co Kerry take part in a diabetes charity swim.
Galway
In Galway hundreds braved the elements for the Cope Christmas Day swim. Source: RTÉ Screengrab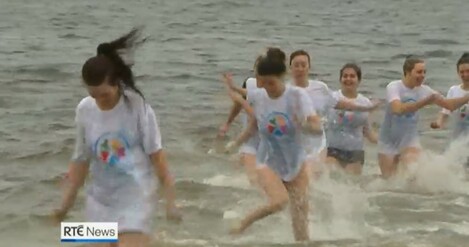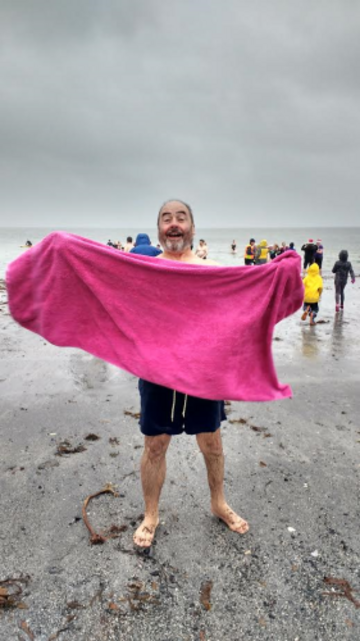 And this was the scene at Traught Beach, Kinvara. Source: Peter Reid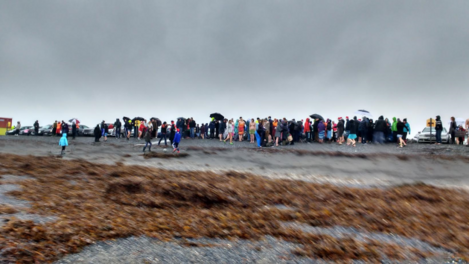 Traught Beach Source: Peter Reid
Down Under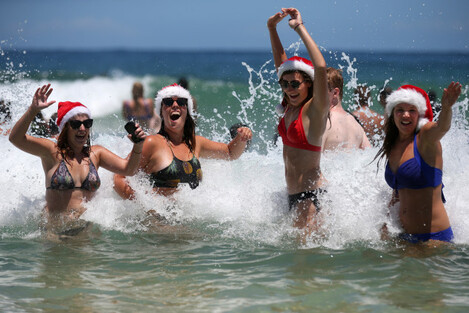 And there are probably a few Irish people in the background here... This isn't Ireland though, as you may have guessed. It's Bondi Beach in Sydney. Source: Associated Press