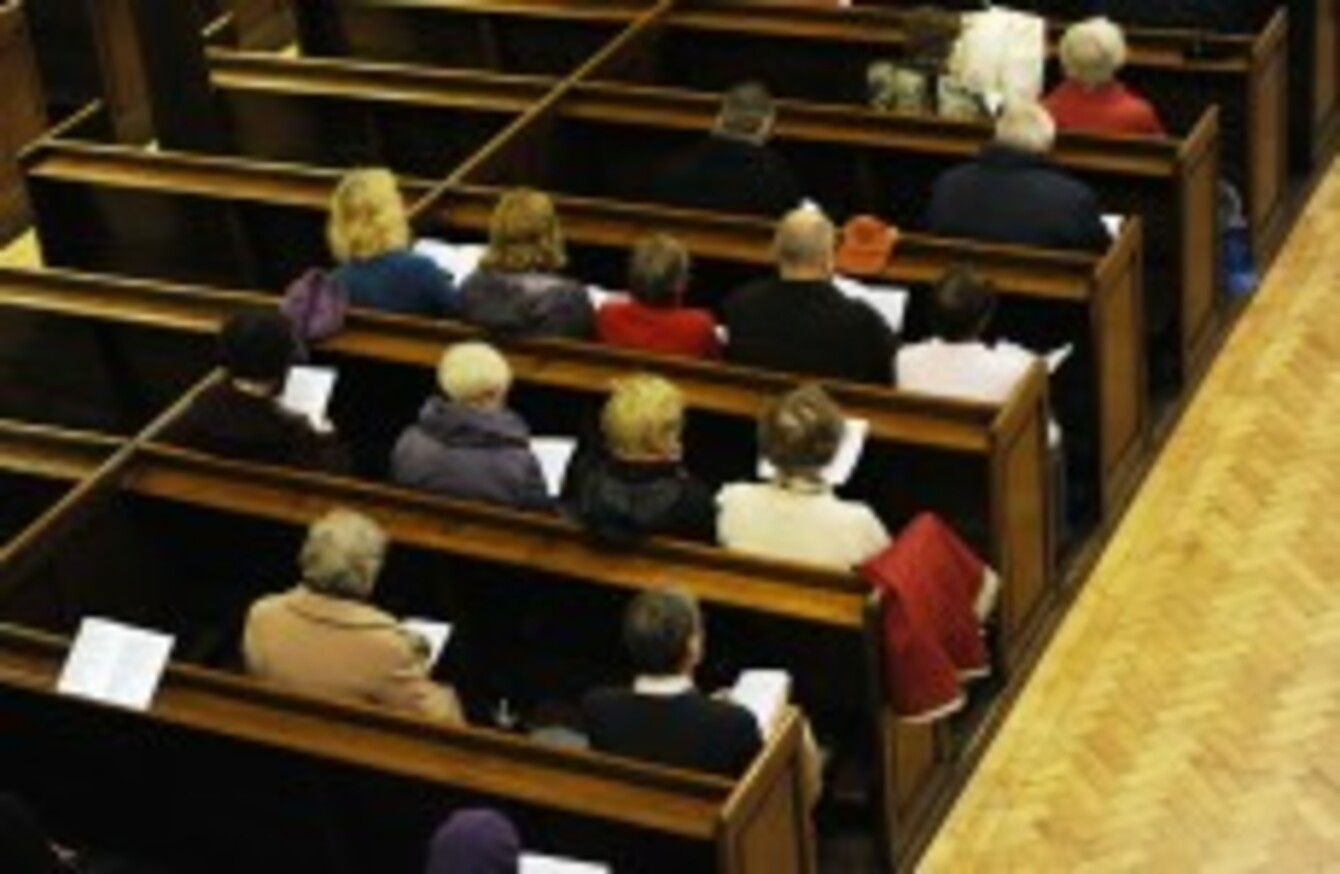 Image: Photocall Ireland
Image: Photocall Ireland
LAST WEEK THE Catholic Church launched a new anti-abortion campaign and presented it to parishioners.
Mass goers were greeted with pastoral messages and a gospel and homily based around the 'Choose Life' theme.
An Irish Times MRBI poll in June of this year put Catholic Mass attendance at 34 per cent.
With more attention than usual on the Church service and Mass in the media this week as a result of the Church's launch of a new campaign we're wondering how many of you regularly attend Mass or another religious service.
Do you attend occasionally throughout the year or do you only go for special events like weddings or christenings? Maybe you never set foot inside a place of worship?
Tell us, do you go to mass or any other religious service? Let us know the details in the comments section below…

Poll Results:
I never attend any service (4520)
I only attend for special events (2683)
I regularly attend Catholic Mass (960)
I regularly attend another service (760)
I occasionally attend another service (744)
I occasionally attend Catholic Mass (713)