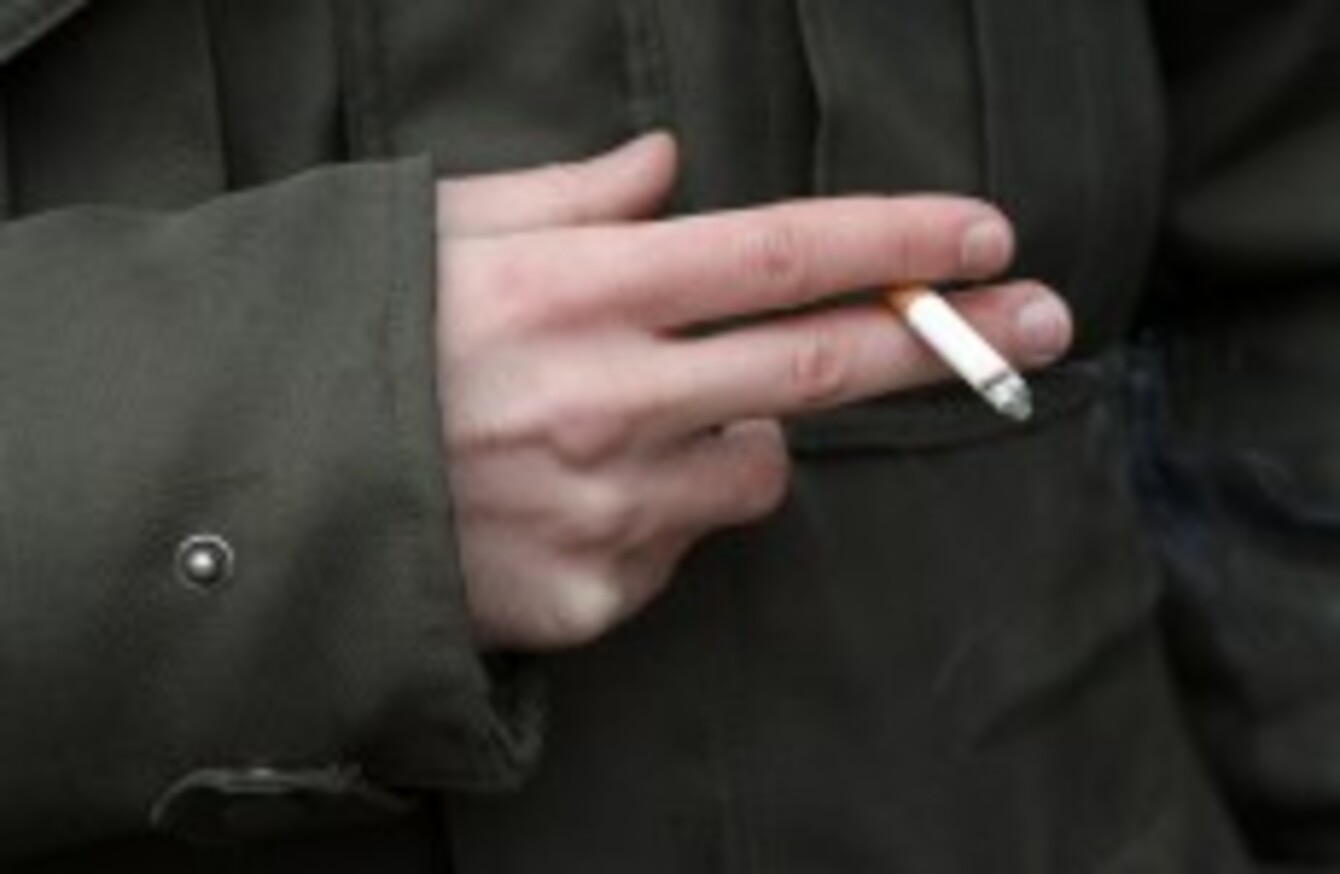 Image: File pic: Photocall Ireland
Image: File pic: Photocall Ireland
SMOKERS COULD BE hit with a 60 cent increase in the cost of a pack of cigarettes, if the Government takes heed of a call from two high-profile charities.
The pre-Budget submission from the Irish Cancer Society and the Irish Heart Foundation calls for annual tax increases on tobacco products of 5 per cent above inflation.
The charities are also calling for a new way of regulating the industry, which would introduce a price cap on products: manufacturers would be forced to lower their own prices to below current levels, and the Government could then offset the difference by adding more taxes to the price of a pack.
Spokesperson for the Irish Heart Foundation Chris Macey said it was "bizarre" that although Ireland has regulators for everything from energy to taxi driving, there was none to cover the tobacco industry. He added:
"There is no legitimate argument for the status quo because even apart from the health catastrophe of 5,200 people killed by tobacco-related illness a year in Ireland, the tobacco industry is a drain on the nation's economy.
"It creates virtually no employment and on Department of Health estimates the taxpayer is subsidising tobacco companies to the tune of almost €6 for every euro of profit they take out of the country."
The charities claim that the introduction of a regulation system could generate €65 million euro for the State.