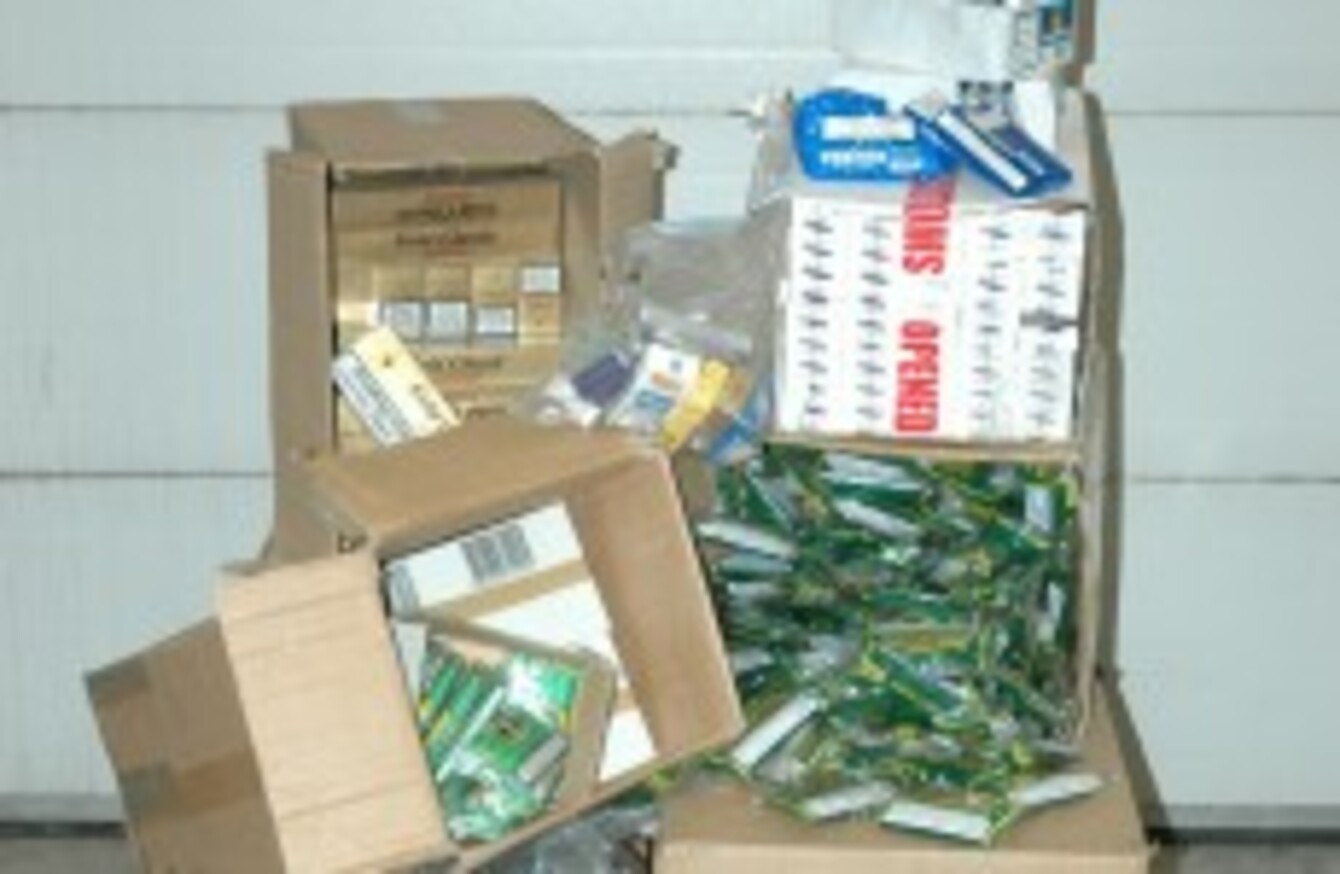 OFFICERS FROM THE Customs Service today arrested a man in his 60s, after finding 88,000 cigarettes in a lockup in Dublin.
The cigarettes were accompanied by 69 kilos of roll your own tobacco at the lockup Dublin's north inner city.
he goods were seized from the lockup unit this morning and had an estimated retail value of €65,000 and a potential loss to the Exchequer of €55,000.
The cigarette brands seized included Dorchester, Don, Excellence, Jin Ling and Gold Classic while the tobacco included Turner, Original Virginia, Samson and Golden Virginia.
An Irish man in his sixties was questioned in relation to the seizure and investigations are continuing with a view to sending a file to the DPP.
These seizures are part of Revenue's on-going operations targeting the supply and sale of illegal cigarettes in the shadow economy, which has seen them seize 360,855 illicit cigarettes and 360kg of tobacco with a total retail value of over €233,000 and potential loss to the Exchequer of €197,000.
Revenue says that if businesses or members of the public have any information regarding the smuggling or sale of illegal cigarettes or tobacco, they can contact Revenue in confidence on free phone number 1800 295 295.