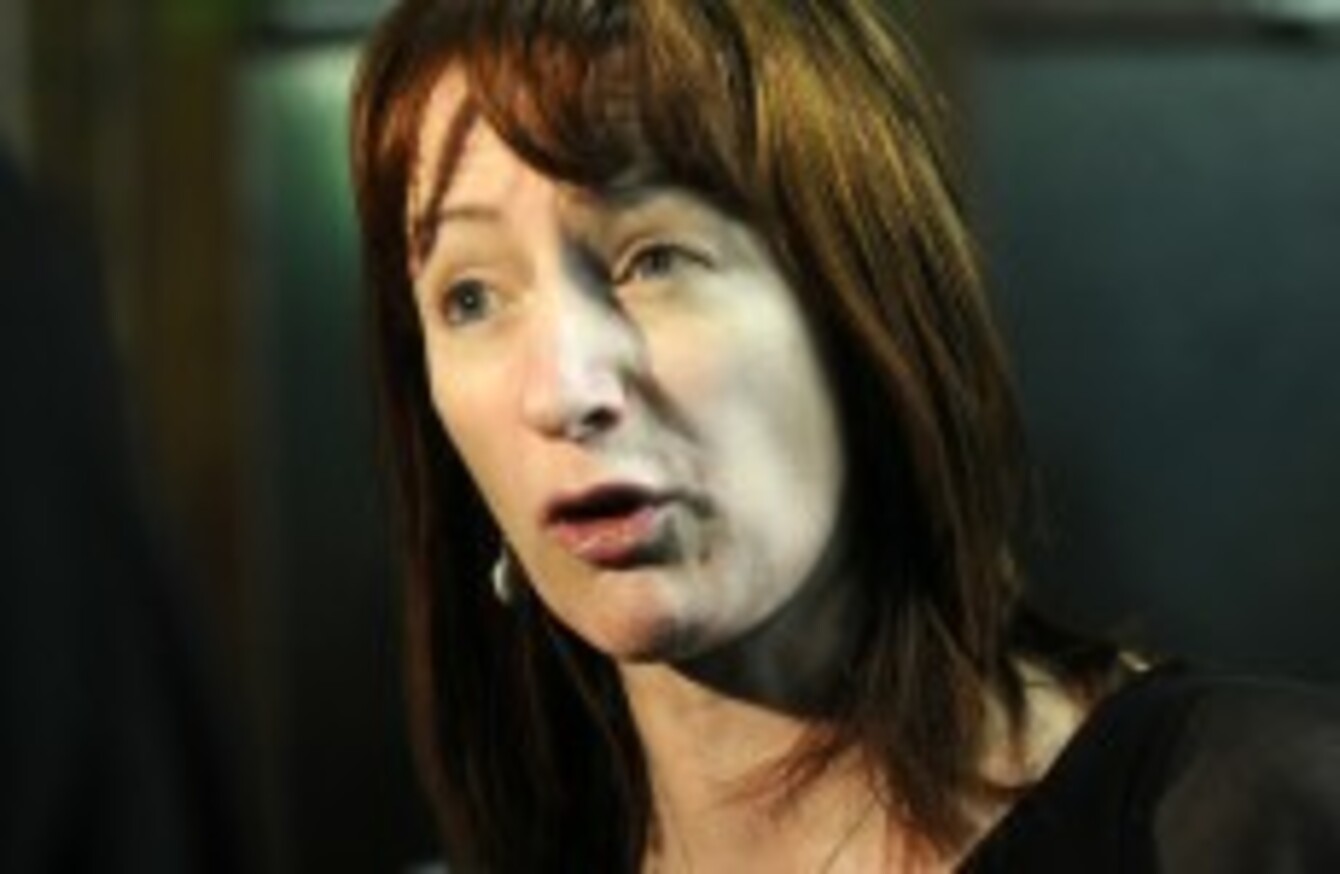 Clare Daly TD
Image: Laura Hutton/Photocall Ireland
Clare Daly TD
Image: Laura Hutton/Photocall Ireland
DEPUTY CLARE DALY'S proposed  bill for legislating for the X Case was debated before the Dáil tonight.
A number of TDs used the debate on the Medical Treatment (Termination of Pregnancy in Case of Risk to Life of Pregnant Woman) Bill to hit out at the leak of the Expert Group on abortion over the weekend.
Deputy Luke Ming Flanagan said that: "As someone who is relatively new to the Dáil, I am starting to wonder why are we the last to hear about these things. Why do employees of multinational media organisations get to see the report before we do?"
We should have got to see this report before anyone in the media got to see it. I don't believe there was a leak – I believe it was deliberate. The moment it came out, we should all have been contacted.
Deputy Seamus Healy said he was "not surprised, but disappointed that the report could be read in newspapers. I believe it was leaked deliberately." He described this as an "affront to members of this house" and that it "should have been published immediately after the minister got that report".
Meanwhile, the Minister for Justice, Alan Shatter, asked Deputy Daly to withdraw the bill, saying that while it is well intended, it does not address in detail a number of issues and is defective. He said that it would provide a blanket immunity to medical practitioners from civil liability should they be negligent in treatement and this results in the death or incapacitation of the woman, which is a very serious matter.
He asked Deputy Daly to "seriously consider not dividing the house" and to consider withdrawing the bill. He added that whatever action the Government takes, Ireland will still have some of the strictest laws in Europe when it comes to abortion.
Minister of State Kathleen Lynch said that the fact Deputy Daly's bill gathered 20 votes in April "really tells us there is a division among all groups in this house in relation to this particular issue". She added that this government "will not be the seventh" not to legislate for the X Case. She said she would not be voting for the bill.
Fianna Fáil Deputy Billy Kelleher also did not back it, calling it divisive and saying his party was waiting for the Government to come back with its representations.
Sad and angry
ULA Deputy Daly herself said she was "sad and angry to be here again", having previously put forward the bill in April, when it was voted down by Dáil members. She said that "we know in certainty that there isn't any certainty coming from the government". Mentioning the Savita Halappanavar case, she asked: "Are we waiting for another such case?"
She said that the bill is not perfect, but "it's a start" and could be amended. "If we don't make a start tonight it means the legal process will not start until at least another four or five months' time," she said. She added that the saddest part of moving this bill is it doesn't even begin to deal with the majority of reasons that thousands of Irish women have to choose to have a termination.
Sinn Féin Health Spokesperson Caoimhghín Ó Caoláin said the Bill should be allowed to proceed to committee state where it can be amended as appropriate.
The bill will be voted on tomorrow evening.