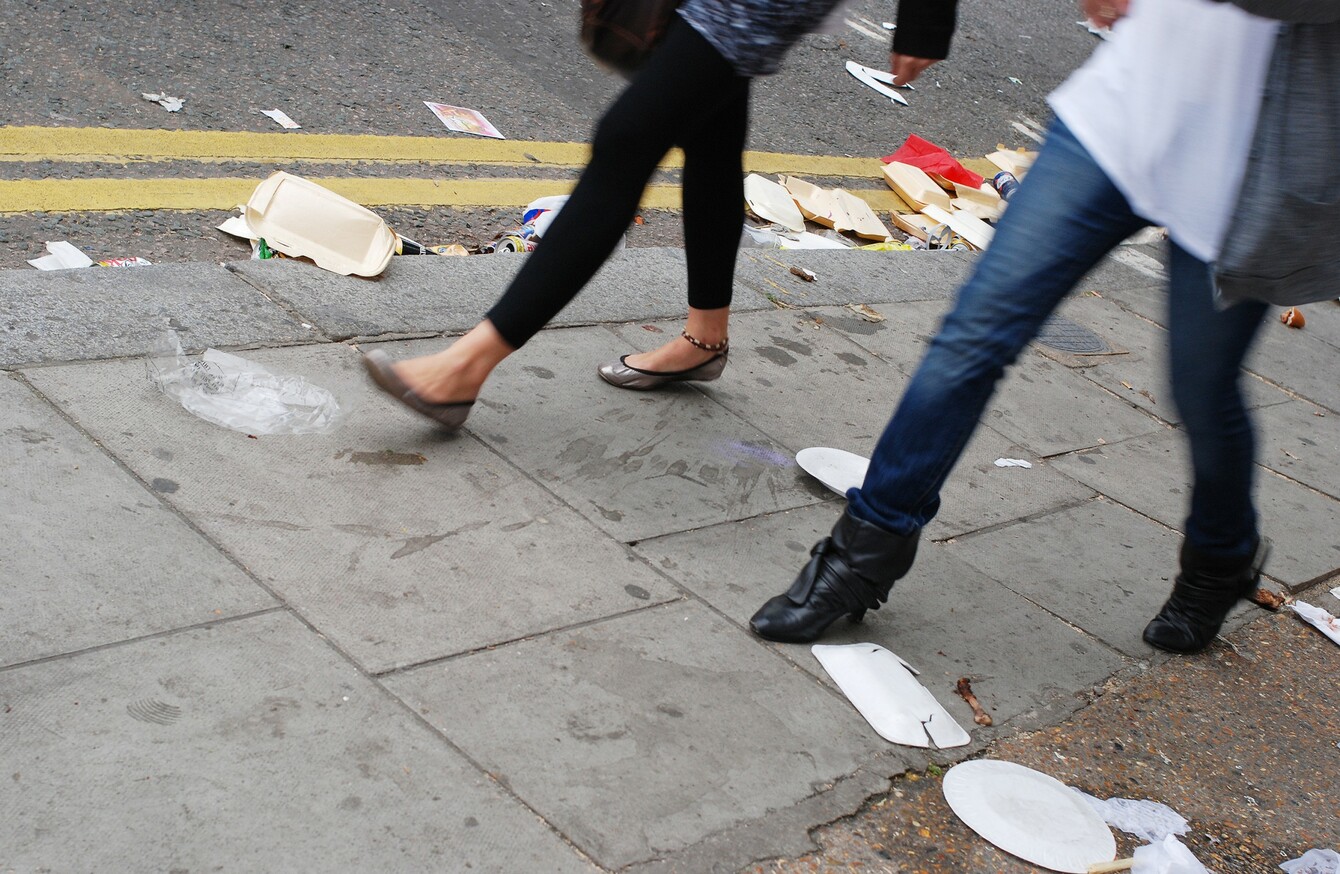 Image: Shutterstock/Tomas Urbelionis
Image: Shutterstock/Tomas Urbelionis
KILKENNY HAS BEEN named the cleanest area in Ireland with Farranree in Cork city coming out bottom of the list as a litter blackspot.
Galvone in Limerick City was described as seriously littered, while Ballymun, Dublin's north inner city, Castlebar and Mahon in Cork city were all classified as littered.
That's according to the latest survey by Irish Business Against Litter (IBAL).
Overall it found that nearly all of Ireland's main towns are now clean, with pockets of major cities continuing to suffer from significant levels of litter.
Over 90% of the 25 towns inspected by An Taisce were found to be clean, with almost half judged to be cleaner than European norms.
Kilkenny once again topped the table – ahead of Enniscorthy, Kildare and Waterford City.
For a larger image of this table, click here.
Dublin city centre returned its best ever result, with Temple Bar, Grafton St, O'Connell St and Christchurch among the areas to receive top marks. IBAL's Conor Horgan said:
Dublin City Council has done a fine job in presenting the capital at its best in what was an important summer for tourism.
"At the same time Ballymun and North Inner City were littered, so we're not near to solving the capital's litter problem yet."
The previously littered towns of Athlone, Portlaoise and Ennis all improved to Clean to European Norms, while Maynooth shot up 19 places in the rankings in its best ever showing.
Litter blackspots
Sweet papers were the most common form of litter on our streets, followed by fast food wrappers, cigarette butts and chewing gum.  IBAL said there was a rise in the prevalence of cans and plastic bottles.
Ballymun was let down by the prevalence of cigarette butts, broken glass and dumping in several sites surveyed.
Addressing Farranree, the An Taisce report commented:
The area's three litter blackspots didn't get into this state overnight. They weren't just littered but subject to dumping and long-term neglect and abuse.
Horgan added, "These survey findings bear out our contention that while our city centres are generally well maintained, disadvantaged areas continue to be the source of much of the litter in our country."