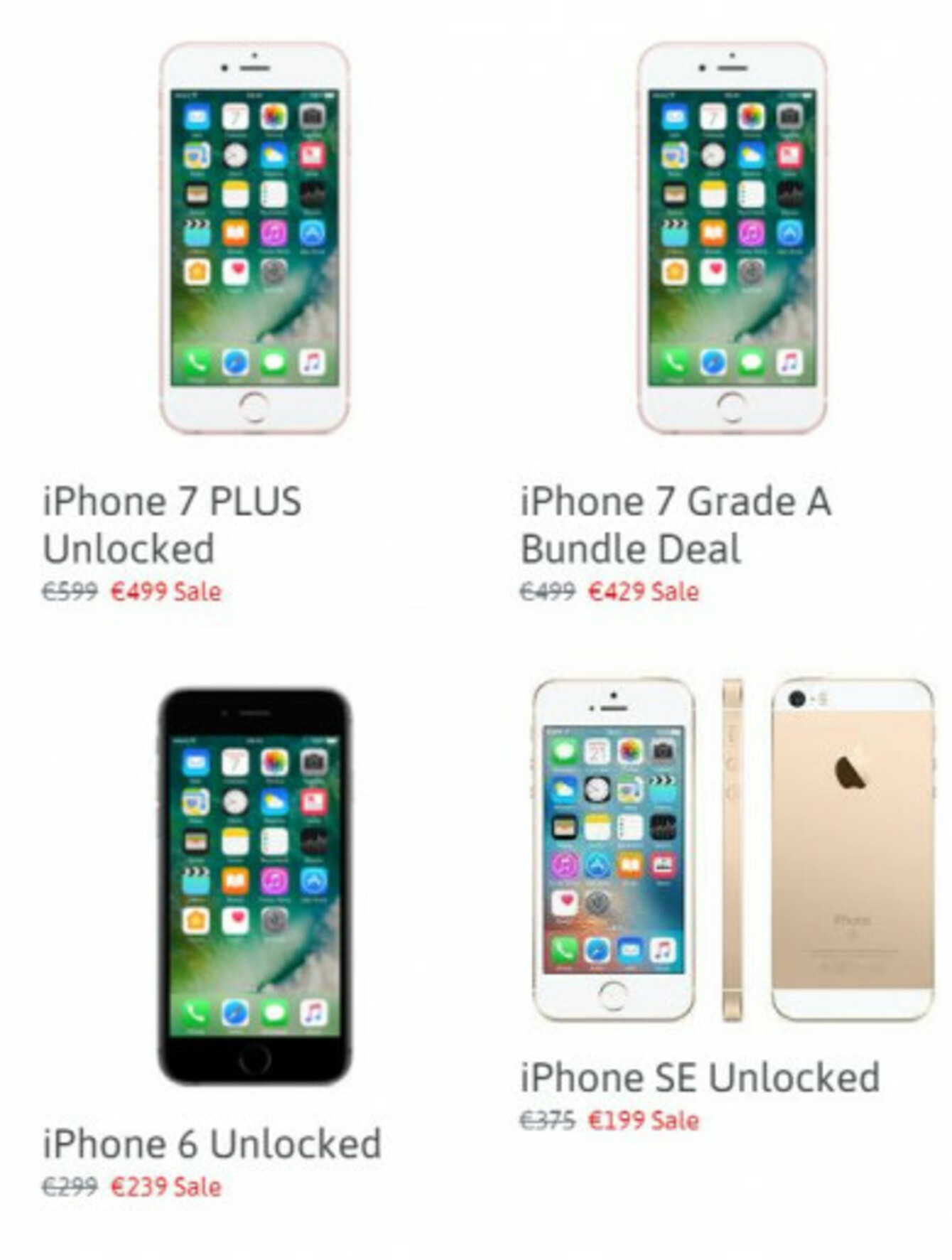 Image: Click.ie
Image: Click.ie
ONE OF THE former senior management team of Click.ie is behind the reboot of the controversial website.
During the week, TheJournal.ie reported that a firm called Click Group Ireland bought the domain name for €10,500 at auction and the website has been live since 10 August.
The previous iteration of Click.ie, the trading name of Cantec Office Solutions, went into voluntary liquidation in April. It sold electronics such as refurbished iPhones at discounted rates.
Ray Norton, who was involved in running Cantec Office Solutions from 2016, has confirmed to TheJournal.ie that he purchased the domain name.
Click Group Ireland Ltd is a UK-registered company and Norton said he is in the process of setting up an Irish company.
Norton said Cantec's former director Umar Anwar and former secretary Shane O'Neill are not involved in the new company.
"There is only one director and owner of the new company and that is me," he told us.
Both Anwar and O'Neill confirmed that they are not connected to the new company.
Norton said he hopes that the company will "grow to become the largest online store in Ireland and the UK, offering a very diverse range of products".
The new website sells electronic products, household items and clothing.
Norton told us the "main expansion plan" for the website is in the UK, stating: "Given uncertainty around Brexit I felt this prudent."
Norton has been linked to a number of companies that have since gone into liquidation or been dissolved, including property firm Larionovo.
Hundreds of complaints 
Click.ie made headlines in recent months after a series of complaints from consumers.
Hundreds of customers either did not receive phones ordered on the previous version of Click.ie or experienced problems with the products they bought, with liquidator PJ Lynch & Co confirming that it has received over 300 complaints in recent months.
A spokesperson said the liquidator's office is unfortunately unable to help customers.
A spokesperson for the Competition and Consumer Protection Commission (CCPC) said, in the months prior to a liquidator being appointed to Cantec on 24 April, there was "a significant increase in the number of contacts received from consumers in relation to the company".
From 1 January to 24 April, the body received 178 contacts about the company.
"Since this date we have received 13 further contacts. The contacts primarily related to issues with delivery, refunds and faulty products. At the time the CCPC engaged with the liquidator to make them aware of the issues consumers were experiencing," the spokesperson said.
Cantec Office Solutions went into examinership in early 2017. However, this proved futile and the company went into liquidation in April 2018. It had eight stores and a number of franchises nationwide when the company was wound up.
It's understood that the firm owes creditors in the region of €1 million. Several employees are still owed wages and redundancy packages.
'Livid' 
A number of former employees have expressed anger that the website is back online while they and customers are out of pocket.
#Open journalism No news is bad news Support The Journal

Your contributions will help us continue to deliver the stories that are important to you

Support us now
Sarah*, who worked in one of Click's stores, said she's "livid" that the site is back online when so many employees and customers are owed money.
Michael*, a former employee from a different shop, also said he is angry about the development. "Where did the money come from (to buy the domain)?," he asked.
Both Sarah and Michael said payment of their wages was regularly late in the final months of the company. Sarah said she wasn't paid at all from February to April, while Michael said he is owed six weeks' wages.
When asked about this, Norton said he didn't want to comment about Cantec Office Solutions as it is in liquidation. At the time of publication, Anwar had not replied to a request for comment in relation to this.
O'Neill said he left the company in February so "[doesn't] know what happened in the final months", adding: "I regret ever getting involved."
*Names have been changed to provide anonymity