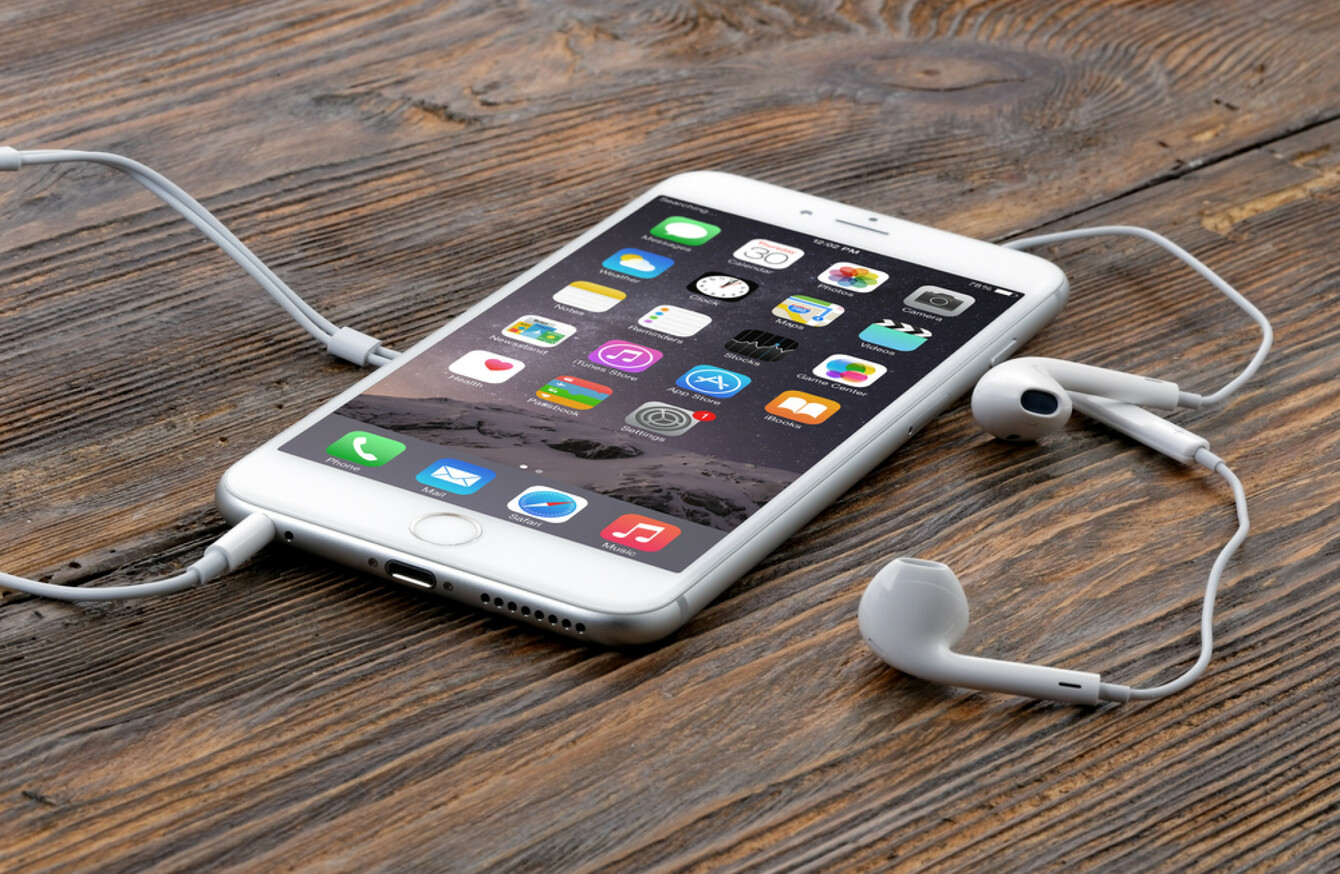 Image: Shutterstock/Leszek Kobusinski
Image: Shutterstock/Leszek Kobusinski
FORMER CLICK.IE EMPLOYEES have claimed that the company sold substandard phones as it was unable to cope with the demand of orders.
Yesterday TheJournal.ie confirmed that Ray Norton, one of the former senior managers of the previous iteration of Click.ie, is behind a reboot of the website. Norton's company, Click Group Ireland, bought the domain name for €10,500 in a public auction.
The previous iteration of Click.ie, the trading name of Cantec Office Solutions, went into voluntary liquidation in April. It sold electronics such as refurbished iPhones at discounted rates.
Cantec Office Solutions has categorically denied selling substandard products.
Click.ie went into examinership in early 2017. However, this proved futile and the company went into liquidation in April 2018. It had eight stores and a number of franchises nationwide when the company was wound up.
In the months prior to its liquidation the company made headlines after numerous complaints about delays in customers receiving products.
In light of the rebooted version of the site going online, former staff members have criticised how the previous company was run.
Sarah*, who worked in one of Click's stores, said it was obvious that the firm's business plan was flawed – with serious cracks starting to show in the weeks leading up to last Christmas.
"It was fine in November, obviously there were a lot of orders coming in. We were extremely busy – there was Black Friday and Cyber Monday – the sales were coming thick and fast.
A few of us raised concerns, saying, 'There are a lot of orders here, do you think we have the stock to fill them?' We were told, 'Yeah, Yeah, Yeah'.
Sarah said 200-300 phones were being ordered every week in the run-up to Christmas – totalling sales of about €1.5 million. The phones were being shipped in from the UK.
'Selling stock it didn't have'
Sarah said, as more and more orders came in, employees "started to panic" and questioned the standards of phones being delivered to customers.
"We were told it was better that people got something rather than nothing," she said.
Another source connected to Cantec Office Solutions said: "In the latter months of trading the website was used as a money collection machine selling stock it did not have."
Customers started to look for refunds when their phones didn't arrive or were faulty, Sarah said.
She said employees told management that ads for special offers should be removed from the website as there wasn't enough supply to meet the demand, "but they just kept going".
Fixing phones 
Michael*, another former Click employee, echoed these sentiments.
"Customers were constantly saying that the phones weren't working, we were constantly fixing phones," he said, adding that some of the phones weren't charging or turning on.
This was happening for a couple of reasons – cheap charging cables were being sold and some of the phones were poor quality or faulty.
Michael said some of the phones being sold were "overused and not repaired properly".
He said many of the phones never underwent quality control, which was supposed to be a prerequisite.
"We'd test them and they'd fail or pass the test but be back with a problem."
Michael said the phones were shipped in from the UK but were often sold with cheap charging cables brought from another supplier.
Umar Anwar, one of Cantec Office Solutions' former directors, said it is "wholly untrue" that the company knowingly sold faulty or substandard phones. Norton said he couldn't comment on the issue.
Shane O'Neill, the old company's former secretary, said he left the company in February so "[doesn't] know what happened in the final months", adding: "I regret ever getting involved."
Wages 'constantly' late
It's understood that Cantec Office Solutions owes creditors in the region of €1 million. Several employees are still owed wages and redundancy packages.
Sarah and Michael said payment of their wages was regularly late in the final months of the company. Sarah said she wasn't paid at all from February to April, while Michael said he is owed six weeks' wages.
"It could be a few days late, it could be two weeks, a month late. I wasn't paid at all for the last month and a half," Michael said.
#Open journalism No news is bad news Support The Journal

Your contributions will help us continue to deliver the stories that are important to you

Support us now
He said employees regularly complained to management at the company's head office.
"They'd always tell you it's a process, say they were waiting for money to clear, waiting for other shops to lodge money so they could pay staff," he recalled.
"We were constantly told that an investor was coming and he'd sort out everything."
When asked about this, Norton said he didn't want to comment about Cantec Office Solutions as it is in liquidation. At the time of publication, Anwar had not replied to a request for comment in relation to this.
Sarah has since found work but Michael is still looking for a job, as are a number of other former employees.
"I still owe a large amount of money to family as well. It's hard, like, they don't realise what they've done to families. It was a really difficult time. Some people only just secured jobs and some have no job at all," Sarah said.
*Names have been changed to provide anonymity