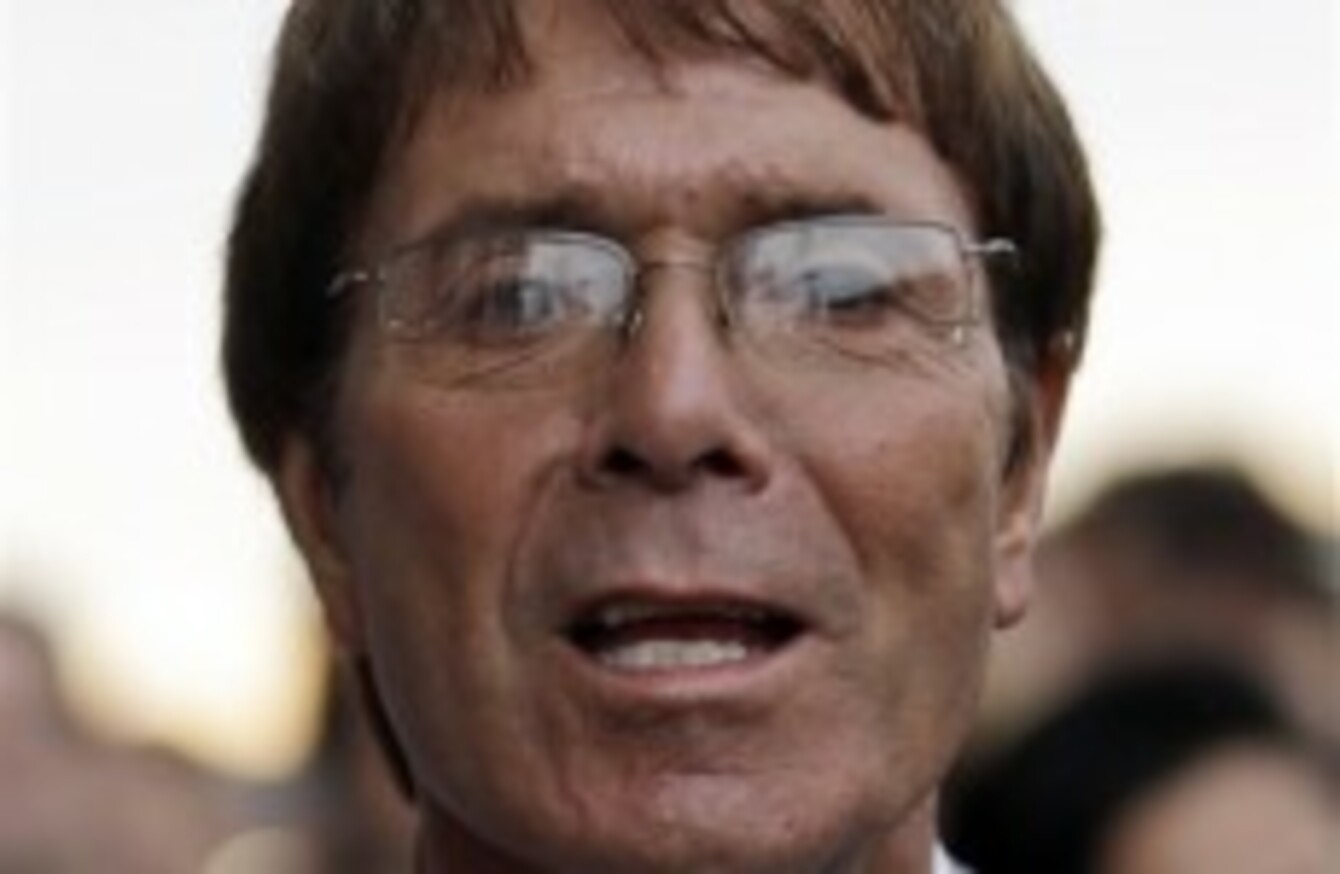 Image: AP
Image: AP
THE POLICE INVESTIGATION of pop star Cliff Richard has "increased significantly in size," a British lawmaker said today.
The investigation relates to claims of sexual assault.
Police said in August they questioned the 74-year-old singer and searched a house belonging to him after receiving what they called "an allegation of a sexual nature."
Richard, a fixture on the British pop scene since the late 1950s, has not been arrested or charged. He recorded hit singles in the pre-Beatles era and has been popular ever since, receiving a knighthood in 1995.
Statement 
In a statement issued today, he called the allegations "absurd and untrue."
"I have never, in my life, assaulted anyone and I remain confident that the truth will prevail," he said, adding that he had cooperated fully with police.
Lawmaker Keith Vaz said earlier today he had received information from police that the investigation into Richard now involves more than one allegation.
Richard is among several high-profile figures in Britain's entertainment industry to be embroiled in allegations about past sex abuse, some stretching back decades.
Police refused to comment on the investigation. A copy of a letter written by South Yorkshire's Police Chief David Crompton to Vaz indicates police are in regular contact with Richard's lawyers.
The letter suggests there is no firm date for the conclusion of the inquiry.