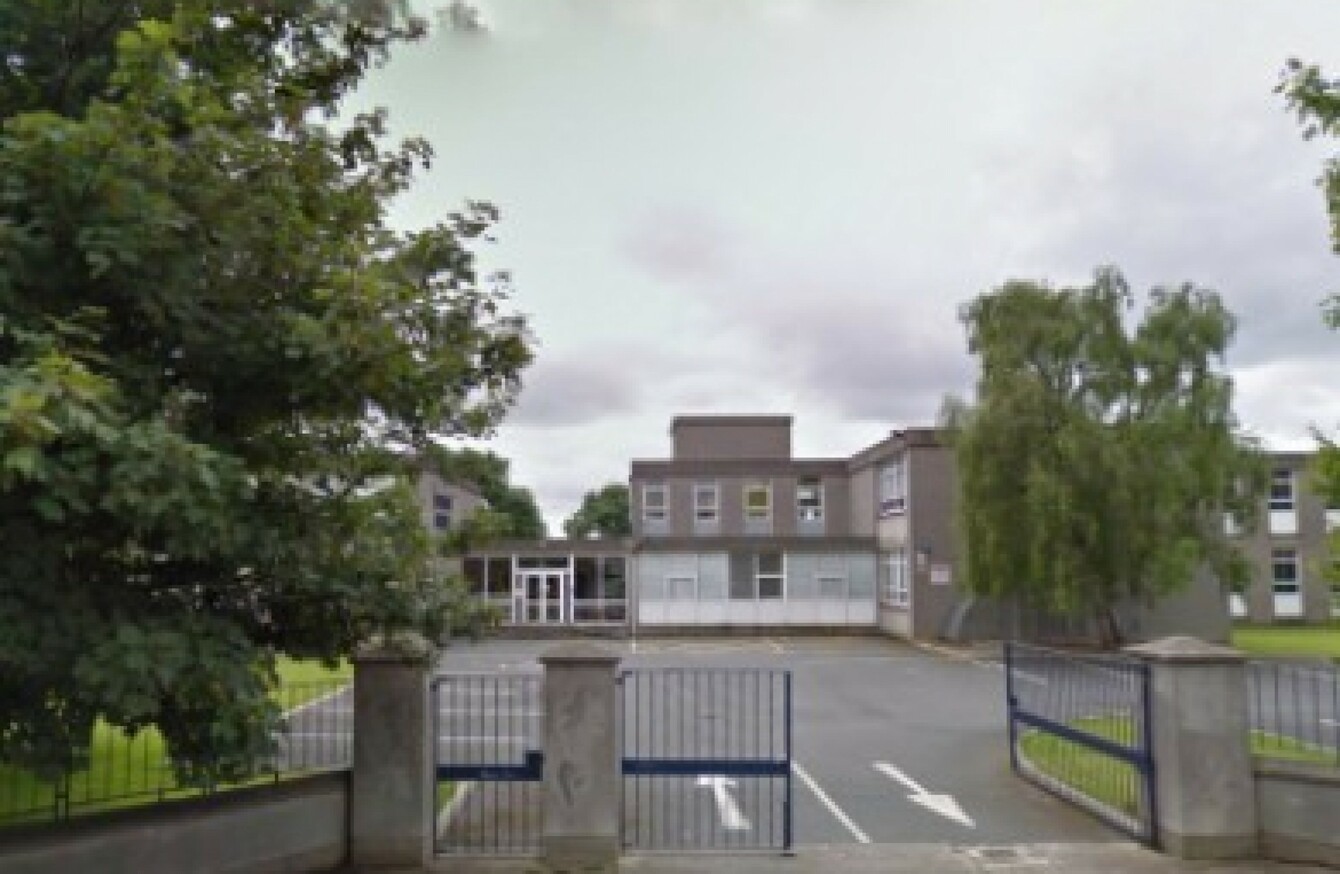 The entrance to Clonkeen College in south Dublin.
Image: Google Maps
The entrance to Clonkeen College in south Dublin.
Image: Google Maps
THE SALE OF 7.5 acres of a school's playing pitches by the Christian Brothers to pay for their sex abuse redress has been condemned.
There has been significant opposition from local reps, parents and the school's board of management to the sale of the lands at Clonkeen College in Deansgrange, south Dublin.
The land, which is expected to have fetched around €18 million, has been zoned for housing since 1998, making it a desired target for developers.
The news has been condemned by locals and school officials. They said a lot of money has been put into the school's facilities and that the strategy for the next 10 years revolved around keeping the fields.
Speaking following the publication of a parliamentary question answer by Education Minister Richard Bruton , confirming the sale, Dún Laoghaire councillor Cormac Devlin said he was extremely disappointed by the news and that allowing this to happen will have a detrimental impact on the community.
He said: "The Department of Education and Skills is currently engaged in negotiations with the Christian Brothers Congregation surrounding the transfer of up to €127m worth of property to discharge their obligations to the Redress Scheme."
"It is very disappointing the Minister allowed this sale to proceed. Just last week, Dún Laoghaire-Rathdown County Council debated the issue, agreeing a cross party motion calling on the Minister to intervene and retain this land for educational and recreational use."
The sale of this land was unnecessary. This land should not have been sold. Essential school lands must be safeguarded for future generations.
Devlin added that the department is currently seeking land in Dún Laoghaire for a new Educate Together school. He said that if it were constructed at Clonkeen, the new school could have shared facilitates with the college and secured the future of the sports pitches.
He added: "The Minister should clarify whether the sale is "subject to planning or zoning" so we can know, even at this late stage, if the deal can be reversed."