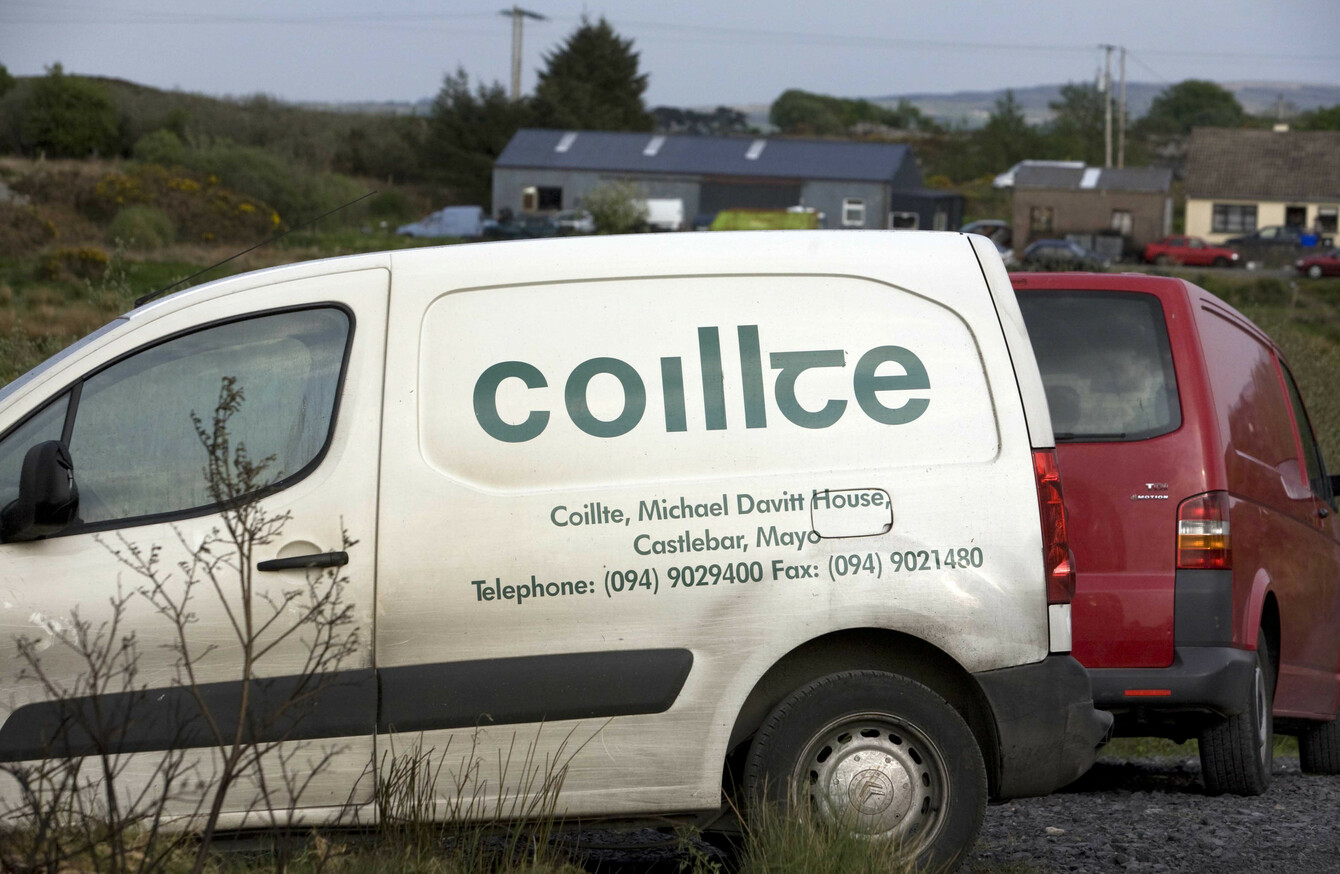 Image: Eamonn Farrell/RollingNews.ie
Image: Eamonn Farrell/RollingNews.ie
FORESTRY AGENCY COILLTE says it will work to regain the trust of landowners who have gone without payments for years.
However, the state-owned company's Managing Director says that the issue affects a small number of payments.
Some farmers told RTÉ that they had been left without payments from the farm-forest partnership scheme. Under the plan, Coillte would plant land with trees and give farmers a cut of the proceeds when the forest was harvested.
Julie Murphy from Kilkenny told RTÉ's Morning Ireland that she was worried about her deal because the company "are not reliable" and said that "communication is horrendous".
Managing Director of the company Gerard Murphy said that while he accepted there are problems with some of the deals, it is a small number. In total, he said that 15 case of 630 were affected.
He added that part of the issue is that some crops were over-productive, producing yields before they had been planned for.
"There is a disconnect in terms of when the payments are due, year 20, and when the thinning started, a few years earlier.
"We've looked at the spirit of the deals and will pay out."
Murphy said that farmers will be paid an annual payment going forward. He said that the company is "working very hard" to rectify the issues and hopes to pay out this week.
"What we are now going to do is publish annual statements, so that landowners get a very good idea of what payments are due and the forest management plans that we are going to set out."
As for people who wanted to leave the scheme, Murphy said the company will work out what is best for them, but believed they should stay in the partnerships.