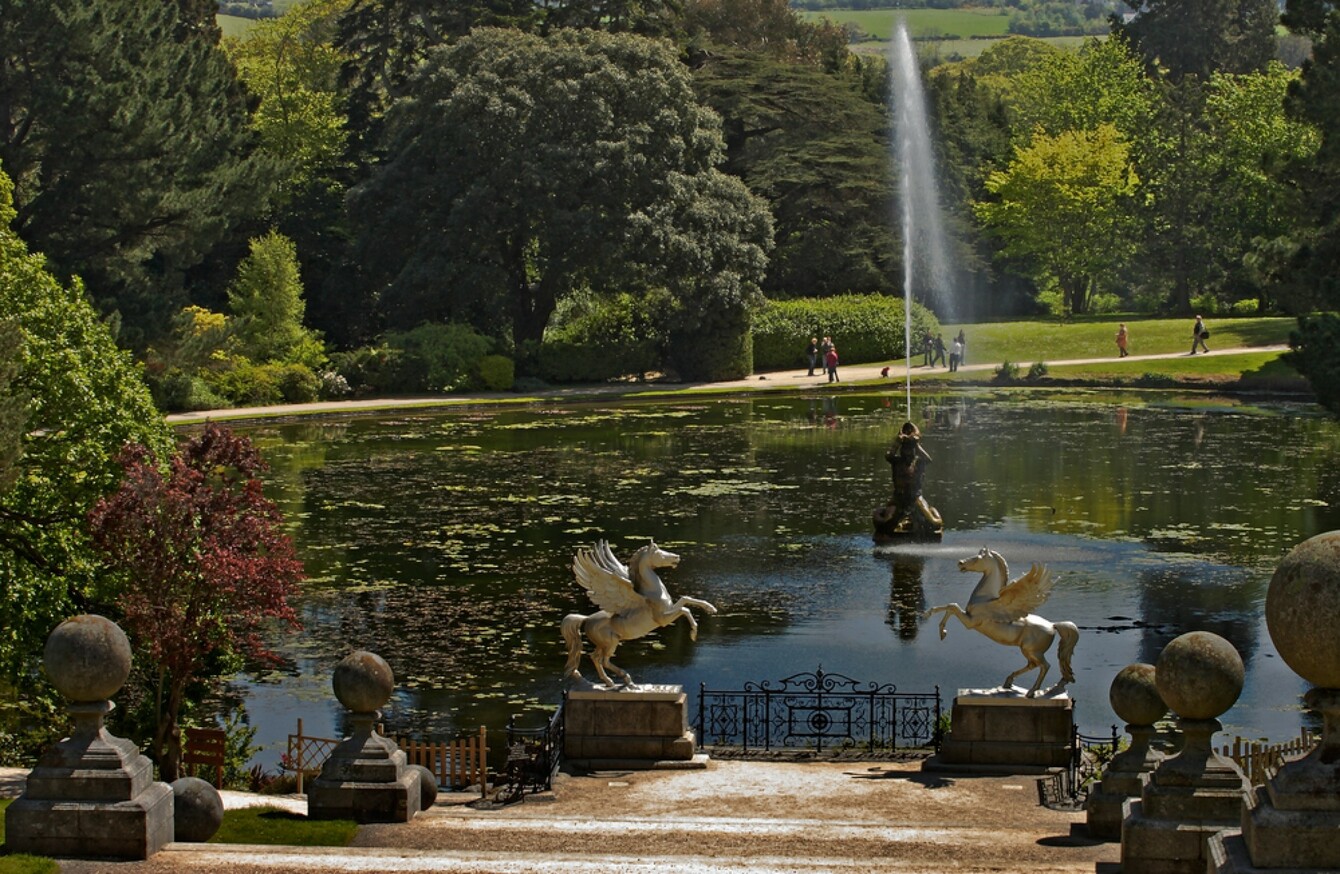 Image: Shutterstock/Tony Brindley
Image: Shutterstock/Tony Brindley
Journeys, even everyday ones, can mean a lot. Colin Delaney is CEO of Easytrip.ie, Ireland's mobility solutions specialist. As someone with a passion for motoring, Colin told TheJournal.ie about the drive that means the most to him.
First up, describe the drive.
For me, it's a route that's just as much about the destination as the journey. A couple of times a year, if the weather's good and we have a free day, my wife and I will round up the kids and head to Powerscourt House and Gardens in Wicklow.
I have three sons aged 6, 9 and 12, and they have that constant need that most young kids have to run and move and generally go a little wild. Powerscourt is a great place for them to explore – and the promise of an ice cream once we get there always lures them into the car. Powerscourt House itself gets all of the good press, but for us it's the waterfall that is the real draw. You can go down into the water, so you're essentially under the waterfall, and the kids love scrambling around on the rocks.
There are two routes you can take to get to Powerscourt from our house in Rathfarnham: the quicker one towards Enniskerry – with a stop in the tea shop there – or the slightly longer but more scenic route through the Sally Gap and Military Rd.
Is there a view or a moment that sums it up?
On the Enniskerry route, there's the famous "Blue Church" in Kilternan that always sticks out in my mind when I think of that drive. You can't miss it.
If we have time, we usually take the Sally Gap route on the way back. It's a beautiful trip, and we'll stop at a certain point and let the kids trek down a bit off into the gap and out to a hidden lake. It's surrounded by bog land so we do have to watch them like hawks, but it's worth it.
What makes it special?
It's not always easy to get our three excited for a family drive, but a visit to Powerscourt seems to tick all the boxes and keep everyone happy. It's always a leisurely afternoon, usually a Sunday when the weather is nice. All five of us are in a good mood on a day like that!
As most parents know, with three kids the weekends are usually filled up with sports and pick-ups and drop-offs, so it's a rare Sunday we have free, which makes it all the more special. I haven't been out there yet this year, in fact, but if we get some good weather in the next few weeks it'll be top of my list.