EVERY SATURDAY MORNING we take a look at all the best comments left on the site by our readers over the past seven days.
This week there was a lot of talk about Arthur's Day, Labour's new leader and, of course, Garth Brooks.
So here are the standout comments from the week that was.
The 5 most popular comments this week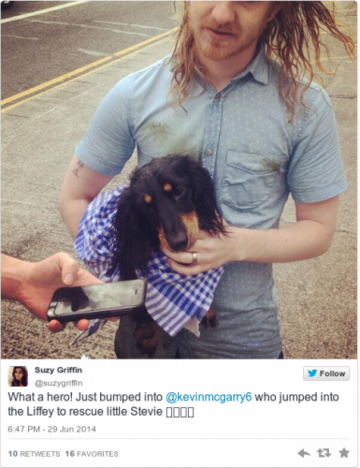 1. Last weekend, we started taking a look at Sober Ireland with our reporter Paul Hosford. Niamh O'Sullivan got 2,260 thumbs up for her response: 
Possibly gonna get red thumbed for this but when you don't drink you see how obsessed we are as a country with getting drunk, controversial I know but it's sad how most people just can't wait to drink every weekend.
2. Harry Byrne – and 1,876 of you – thought the man who saved his blind dog from the river Liffey was bloody brilliant. 
Stories like this restore your faith humanity..Fair fu*kinin play to that man..
3. How did you feel about Arthur's Day being cancelled? Matthew Holmes nailed it here, according to 1,471 of our readers (and us). 
Arthur's day had gotten so commercialised, people were losing sight of the true meaning of the day.
4. Very fond of received 1,461 nods after sending his condolences following the death of four people in a road incident in Mullingar.
4 people wiped out. Sobering news . RIP
5. It was all about Garth Brooks and his cancelled (?) gigs this week. Ben Redline got 1,369 thumbs up to get his comment into the Top Five. 
I blame it all on his Roots.
The top 5 articles which received the most comments this week
1. Same-sex marriage vote will take place in spring next year (469 comments)
2. Garth Brooks: 'For us, it is five shows or none at all' (427 comments)
3. Permission granted for just THREE of the scheduled five Garth Brooks concerts (362 comments)
4. A TD used a Dáil question to ask if a water meter protester would have their dole cut (342 comments)
5. Bodies of missing Israeli teenagers found, defence minister calls for 'eradication of Hamas' (263 comments)
The big issue this week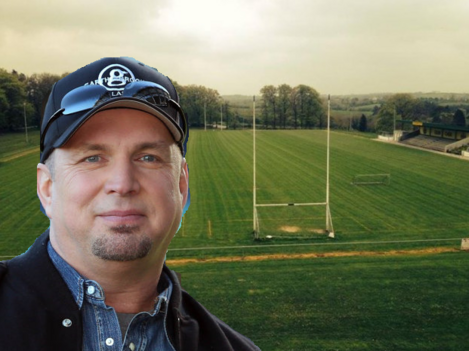 Source: Killinkere GAA/PA pics
It was, of course, Garth Brooks and the refusal of permission for two of his five Croke Park concerts. Dave speaks some sense, quite passionately here.
This is turning into an international bloody incident at this stage!! For the sake of the money, can we just let the 5 concerts go ahead, BUT, all residents effected by the 5 nights, are paid a 'disturbance' fee of €X, something nominal, a guarantee that any damage to their properties are cleaned up the next day after each gig and permits are issued to all residents effected in terms of parking, so that on the night, they won't be effected too much by the restriction on cars.

After these gigs are over, the relevant people are hauled into DCC offices, slapped on the wrist for acting like children, and a set of guidelines drawn up for future events in Croke Park.

I can be cynical and say this boils down to money for the residents, handy bit of compo' like, but I'll reserve that for now and hope an amicable solution can be found for all, that won't take a sh*t loads of cash from the local economy over the 5 days.

COWBOYS, TED, COWBOYS!!!
Most interesting fact of the week

Some of our favourite comments
For the day that was in it yesterday, we loved the enthusiasm and lack of cynicism from Datalore.
We were in San Franciso and did the whole naughty thing of @airbnb to live as they live. I LOVE California. Got the Twizzlers and Lucky Charms and even Twinkies. God you would love Twinkies.Driving there was awesome. Especially the drive to San Diego alongside all the truckers, through LA.

I didn't even have my full license 3 years but with cheap petrol, car hire, food, and the company of my wife and son, driving to SD and back to SF was a fantastic experience. 800 miles of bliss, 400 each way. Takes about 9-11 hours each way, including a few breaks. But drivers there are so courteous!

I love Americans so much that we are going back to California next year. Love the people. And the Twinkies.
And, let's end on a well-word Irish gag, that is still funny. A woman gave birth outside a Primark in the UK this week. Linda Ryan had this to say:
Your baby is so cute! 'Thanks, Penny's'
Spot any good comments? Send them through to us by email at sinead@thejournal.ie.